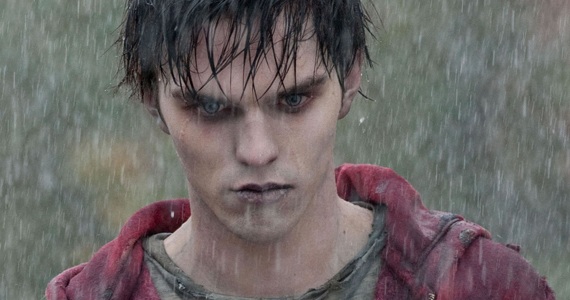 Our 9 Most Anticipated Horror Films of Winter
As the "Game of Thrones" fans will tell you, 'winter is coming'. And with it a new batch of horror flicks that genre fans can get relatively excited about during the post-Halloween hangover. So here's 9 to look out for during the winter to come...
---
9. Beautiful Creatures
Date: February 1
Director: Richard LaGravenese
Cast: Alice Englert, Viola Davis, Emmy Rossum & Emma Thompson
The Skinny: This has all the makings of breaking out into the next 'Twilight' series: forbidden love, deep mythology from a beloved book series, fantastical elements (this time using witchcraft) and a solid cast of veteran British actors to add weight to the material. One thing is missing though; Robert Pattinson. The lead in "Beautiful Creatures" (Alden Ehrenreich) is far more supporting player and friend than leading man to carry a franchise. I suppose this film will do well enough to carry sequels, but am left unengaged by material so clearly not aimed at my demographic.
---
8. A Haunted House
Date: January 11
Director: Michael Tiddes
Cast: Marlon Wayans, Nick Swardson, David Koechner and Alanna Ubach
The Skinny: In all honesty I don't like many of the performers associated with this project all that much. At the same time, after seeing "Paranormal Activity 4" and "The Devil Inside" this year and being immensely disappointed; I'm quite ready for a parody of the found footage format. Marlon Wayans lived off the "Scary Movie" series long enough, but I'm happy he's giving this genre the treatment it deserves. The trailer left me giggling, I'm just hoping there's enough material to sustain a 90 minute comedy.
---
7. Hansel and Gretel Witch Hunters
Date: January 25
Director: Tommy Wirkola
Cast: Jeremy Renner, Gemma Arterton and Peter Stormare
The Skinny: Every night before I go to bed, I pray that somewhere Gemma Arterton is falling in love with me and soon we'll meet under the Eiffel tower for our wedding (or something along those lines). And Jeremy Renner is pretty cool too for the most part. Other than that this appears to be the sequel to "Van Helsing" that nobody wanted. Going in with low expectations, but hopeful these performers can find something worthwhile in what appears to be a January dump. Big points to the trailer though for teasing a major monster, and NOT showing it! Such a rarity these days.
---
6. Texas Chainsaw 3D
Date: January 4
Director: John Luessenhop
Cast: Alexandra Daddario, Tania Raymonde and Scott Eastwood
The Skinny: So we're back in the Hewitt funhouse with Leatherface terrifying a brand new set of good looking young people out to have a good time...BUT IN 3D! Unfortunately the trailer for this new entry into the TX Chainsaw canon appears to be a near carbon copy of the Marcus Nispel reboot from 2003, except without the good intentions. It's only as high as number 6 on this list by default thanks to a lack of options. And apparently it's no longer a 'massacre' either considering it's been dropped from the title; yes I know I'm trolling now.
---
5. Bad Kids Go to Hell
Date: December 7
Director: Matthew Spradlin
Cast: Judd Nelson, Ben Browder and Mike Gassaway
The Skinny: There's a lot to like in the trailer for BKGTH: strong references to "The Breakfast Club", Judd Nelson, an ancient Indian burial ground, and possibly a giant snake slithering in the grates above. I'm not positive this movie knew what it wanted to be, as it conveys a lot of mixed messages about what kind of film it is. But I'm positive that I'm intrigued about seeing it. Worst case scenario it's a mixed bag of genre conventions. Best case an innovative and interesting response to the old horror tropes we saw lampooned in "Cabin in the Woods".
---
4. Side Effects
Date: February 8
Director: Stephen Soderbergh
Cast: Rooney Mara, Channing Tatum and Jude Law
The Skinny: A near guarantee to be featured on the BGH spinoff show Sophisticult Cinema, "Side Effects" is another low budget, outside the box effort from acclaimed director Stephen Soderbergh. This time he tackles the destructive power of mental illness, those who work in the field of it, and those close to the ones suffering from it. A great cast headlined by the American girl with the dragon tattoo (Rooney Mara) should make this an engrossing and dramatic thriller along the lines of "Black Swan".
---
3. Mama
Date: January 18
Director: Andres Muschietti
Cast: Jessica Chastain, Nikolaj Coster-Waldau and Megan Charpentier
The Skinny: Guillermo del Toro lends his name to this very intriguing demonic thriller starring Oscar nominee Jessica Chastain and "Game of Thrones" badass Nikolaj Coster-Waldau. Somehow an entity known as 'Mama' is interacting with two children taken in by young couple Annabel and Lucas after they're found alone and malnourished in the forest. However, this entity is also quite possessive and takes offense to Annabel's connection with the young girls. My only slight against this film is the overly eager trailers who may have spoiled a bit too much in the marketing. Staying positive though with so many talented people attached.
---
2. Dark Skies
Date: February 22
Director: Scott Charles Stewart
Cast: Keri Russell, J.K. Simmons and Josh Hamilton
The Skinny: I think it's safe to assume we're in for some alien probing of some sort with a title like "Dark Skies". But let's not be too hasty. Some sort of presence seems to be possessing and infecting the Barret family as they simply go about their everyday lives, until they begin to lose control of themselves. J. Jonah Jameson makes an appearance outside of the Daily Bugle and away from harassing Spider-man to inform the Barret's that they've somehow been selected, and can't avoid the terrible fate that awaits them. And we can all finally watch Keri Russell get her comeuppance for foisting "Felicity" onto our television screens.
---
1. Warm Bodies
Date: February 13
Director: Jonathan Levine
Cast: Nicholas Hoult, Teresa Palmer and John Malkovich
The Skinny: Call me romantic, a sap, or a sucker for a good gimmick; but I'm quite excited for the breath of fresh air that looks to be "Warm Bodies". A 'zombie romance' where the living dead can actually be reinfected with life through Australian beauty Teresa Palmer. Ok it sounds even sappier as I write it. But give this trailer a look and see for yourself. It's a nice contrast to the bleak torrent of death from all the other zombie fair we've been treated to as of late. I'm happy to welcome its arrival right in time for Valentine's Day.