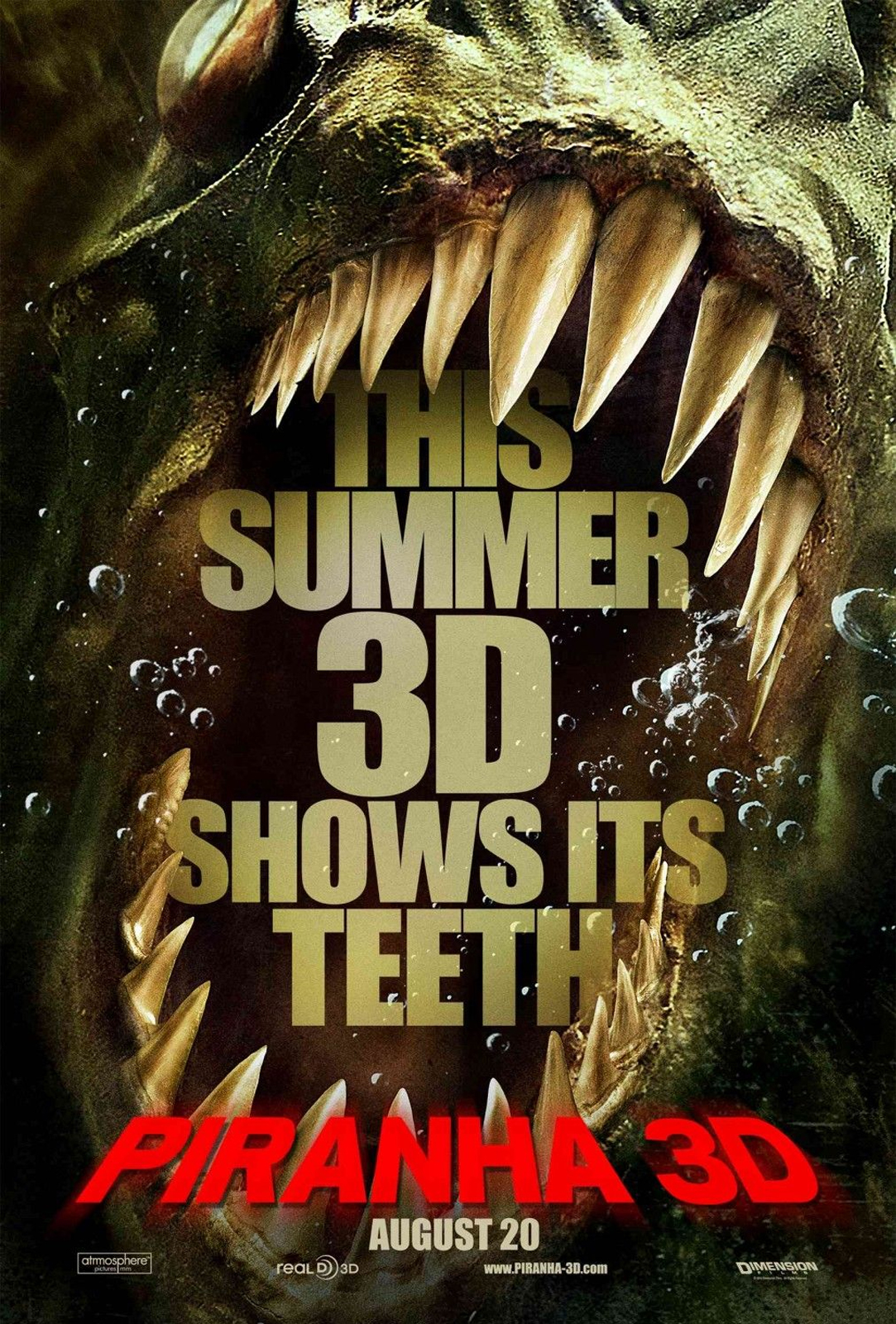 On The Next Podcast: "Piranha 3D"
This weekend "Piranha 3D" helps to kick off the long line of theatrical releases we'll be watching over the next two months. And what a way to start it off. With promises of laughable CGI, ridiculous amounts of blood and more nudity than you can shake a stick at, who isn't excited about this? The Russians that's who, they hate everything that's fun.
After a sudden underwater tremor sets free scores of the prehistoric man-eating fish, an unlikely group of strangers must band together to stop themselves from becoming fish food for the area's new razor-toothed residents.
"Piranha 3D" comes out today so get your asses to the theaters and check it out!