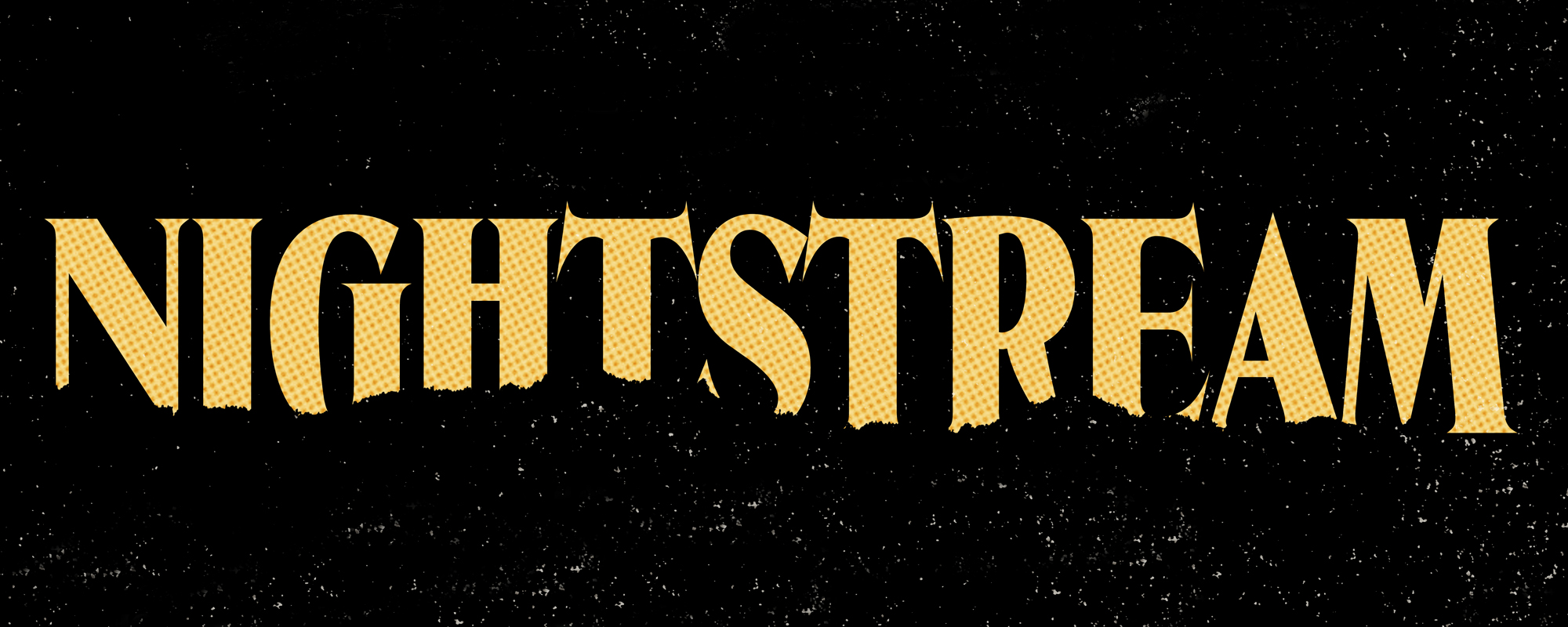 Creeping bleary-eyed from the dark recesses of projection booths and late night screenings, 5 genre film festivals have formed a most diabolical online genre fest the likes of which the internet has rarely seen. Boston Underground Film Festival, Brooklyn Horror Film Festival, North Bend Film Festival, The Overlook Film Festival, and Popcorn Frights Film Festival have joined forces to bring Halloween people Nightstream.
Nightstream kicks off Thursday, October 8 and will run through Sunday, October 11. The fest will bring audiences a collection of feature films, short programs, panels, and conversations from across the globe of horror and genre cinema. Formed as a response to the Covid-19 pandemic, Nightstream will act as a fundraiser for filmmakers, artists and the festivals unable to operate safely at this time.
From the Nightstream full program press release:
"The festival will feature seven World Premieres, nine North American Premieres, and seven U.S. Premieres, alongside 164 short films and a spotlight on Indonesian Horror with a companion panel hosted by Sam Zimmerman, director of programming for Shudder. Highlights include the world premiere of Ryûhei Kitamura's THE DOORMAN starring Ruby Rose, who will appear for a post screening Q&A, as well as the world premieres of Jesse Blanchard's FRANK & ZED, Nicholas Payne Santos' IT CUTS DEEP, Devereux Milburn's HONEYDEW, Jake Mahaffy's REUNION and Terence Krey's AN UNQUIET GRAVE."
Shorts programs have been curated by different juries from each festival, giving audiences a unique look at the vibe of each fest.
Along with these film screenings, Nightstream will host a number of live events and conversations including a "Virtual Fireside" with filmmaker Nia DaCosta, a 20th Anniversary Celebration of American Psycho with Mary Harron, the Switchblade Sisters Podcast, and a look at the "very, very early" works of Justin Benson, Aaron Moorhead, and Issa Lopez with live commentary from the filmmakers.
Feel like there's too much to cram into one weekend? Fear not! Select features and programs will be available to view through October, 14.
Head over to the Nightstream website for more information on badges, tickets, and events!