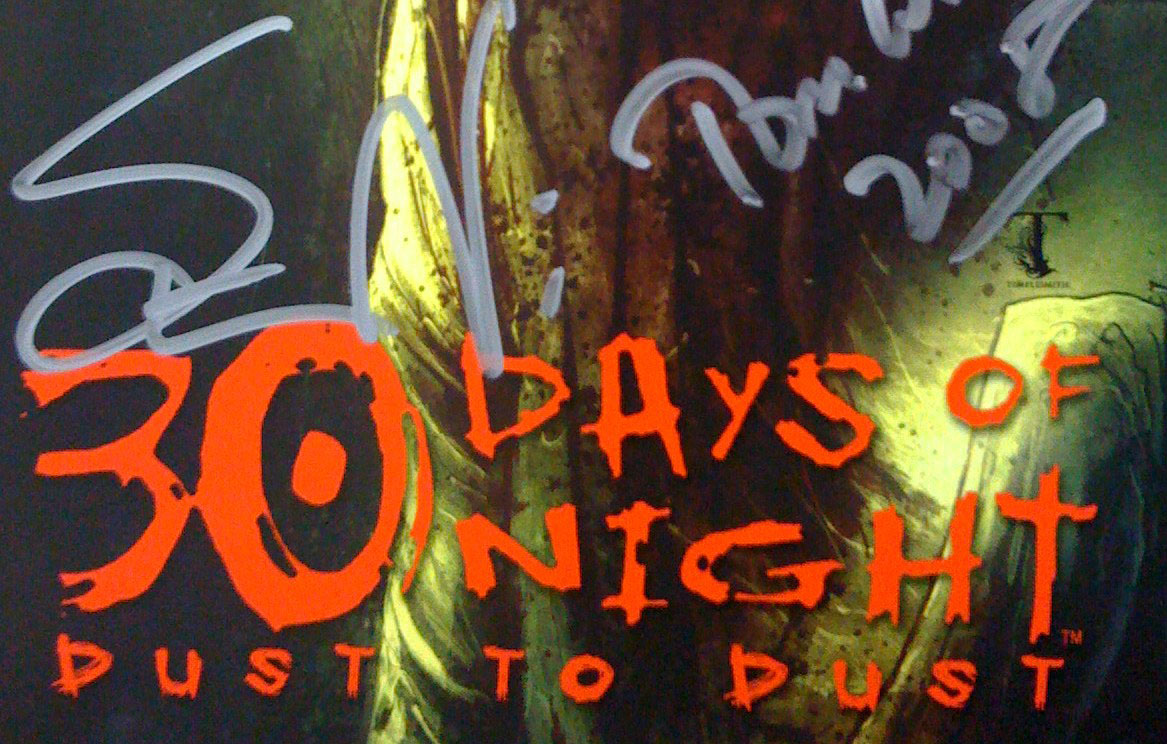 New Years Day/Steve Niles Contest!
In recent weeks, FearNET online has begun streaming episodes of NBC's "Fear Itself" series that aired last summer. Continuing with the rollout, starting December 18th, FearNET will start streaming the episode "New Years Day", which was written by Comic legend Steve Niles.
For this contest, we're giving away an autographed copy of the exclusive San Diego Comic Con comic "30 Days of Night: Dust To Dust". The book is signed by Steve Niles, the illustrator Ben Templesmith and writer Tom Waltz. There is a pic of the actual comic below.
As usual, we won't make you jump through hoops to win this amazing prize. Just head on over to our contact page and send us an email with the subject "30 DAYS CONTEST". Please make sure to include your email address so we have a way to contact you.
The contest ends 12:00am midnight, New Years Day 2009. Only one entry per person. Hope everyone has a great Holiday, and good luck in the contest!