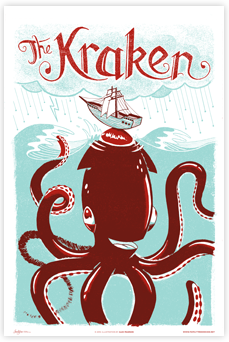 Monster Friends Poster Series
If you know me you know I am all about the artsy stuff and being classy. I've often been called the Lawrence Alloway of the art world. Look it up, it's funny trust me.
So when I saw the 4 poster series over at Family Free Design and Illustration I just went gaga. Each poster features a different monster with a fun adorable spin on the old myth that they're nothing but evil. The current set is selling out fast but a second series is rumored to be in the works so keep an eye out.
Check out all 4 designers here and make sure to sign up for their mailing list to get info on when the next series will be available.