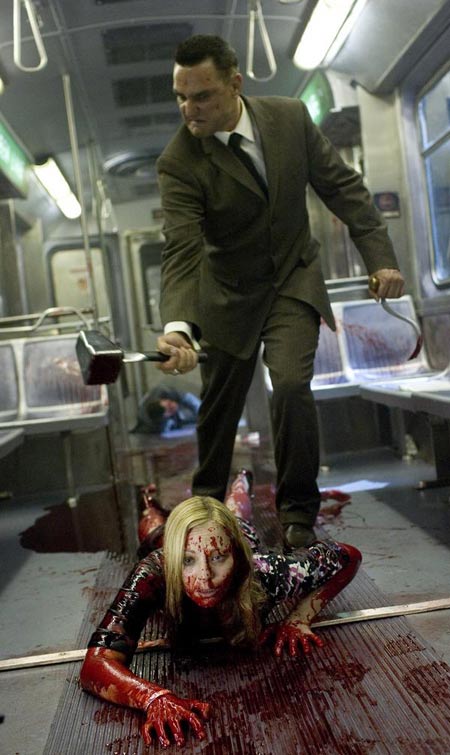 Lions Gate puts the "Meat" back in "Train", plus possible theatrical date!
News is flying around this afternoon that a theatrical release date for "Midnight Meat Train", the latest short story adapted from Clive Barker, is back on and scheduled for August 1st.
Also as you'll notice, they are debunking reports that they've changed the name to "Midnight Train". I can't wait to watch "The Daily Show" the week that movie comes out. The jokes almost write themselves.
I'll keep my eye on the story and report more on it in the news tomorrow morning. Meanwhile, check out the full pic that surfaced today by clicking on the thumbnail at the top of this post.
Bonus: I learned today that this film was directed by Ryuhei Kitamura, who did the awesome Japanese Zombie/Kung-Fu film "Versus". I guess I should have been paying closer attention to this one!