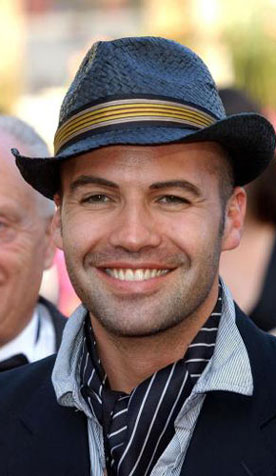 It's official, Uwe Boll sues Billy Zane
It's official folks, the argument we've been having around here about whether or not Uwe Boll has actually embraced his ironic appeal is now over, as today's news is so ridiculous and not fake-able that he has officially proven himself every bit as insane as we had all postulated.
Uwe Boll is suing Billy Zane. Yes, bald headed, hot sistered, star of "Titanic" and many other films... Billy Zane.
From Hollywood Reporter:

"Director Uwe Boll has sued actor Billy Zane in Los Angeles Superior Court, claiming he's owed at least $700,000 in revenues from the 2006 boxoffice flop "Bloodrayne."
Boll claims in the April 30 filing that Zane was the one who suggested Romar Entertainment handle distribution of the film. Zane and Romar principal James Schramm allegedly promised the film would open in 2,000 theaters and that a $10 million advance from Boll would be used for advertising and promotion. But at least $900,000 was paid out to Zane and Schramm and the movie opened in only 950 theaters, Boll claims.
The film's budget was $25 million and brought in just under $4 million at the worldwide boxoffice."

I missed the news with this one this morning but thought it was pretty amazing and therefore worth a blog post. I'm officially back on the side that Uwe Boll is an egomaniacal lunatic that has no self awareness whatsoever. This cannot be an act people.
So, who should he sue next? His parents for birthing such an awful filmmaker? Or the chick in "Bloodrayne 2" for not taking her top off? Feel free to comment with thoughts.