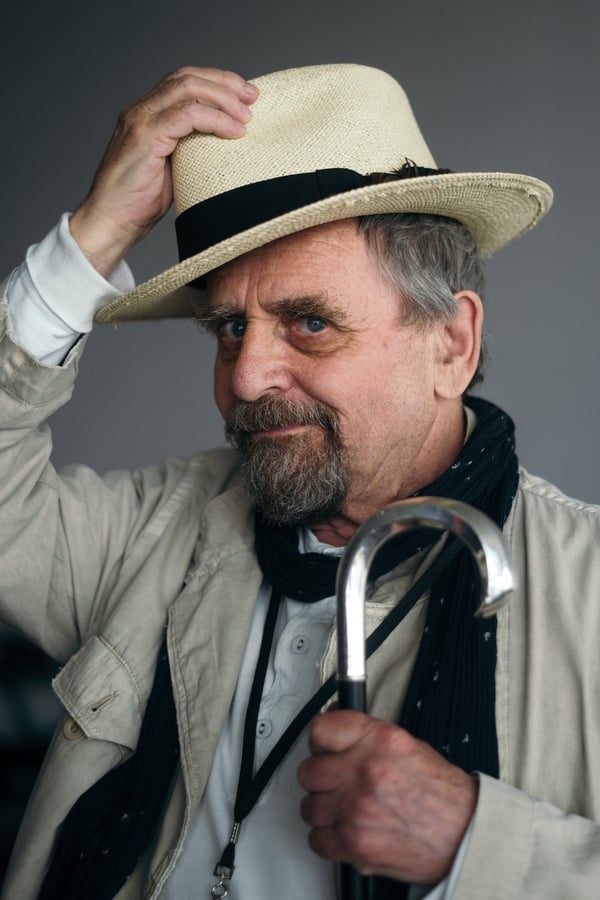 Interview: Sylvester McCoy of The Owners
Jayson speaks with illustrious and beloved actor Sylvester McCoy about his role in the upcoming film The Owners. Directed and co-written by Julius Berg, The Owners opens in theaters, digital, and on demand September 4. Plot details for the film are discussed below.
---
Jayson (BGH): You've had an incredibly diverse list of film roles—playing characters in King Lear, you were of course the 7th Doctor, Radagast in The Hobbit series, and you were in John Badham's 1979 Dracula just to name a few. Is there a particular type of film that attracts you?
Sylvester McCoy (SM): Yes. A different one than I did before I could say. I like to try to pop-up and do something different if it's possible. Though some people say there is a connection between Dr. Who and Radagast because they are kind of good wizardry people. But, I like to do very different things.
BGH: And what do you look for in a character in particular that makes you want to commit yourself to taking on a role?
SM: [A character that's] not superficial. Something with depth. This film we are talking about, The Owners. The character at first is a nice sweet old man, before it becomes something really nasty and horrible. That's quite interesting and fun to play; to try, in a sense, to con the audience into believing he's a sweet old man. And to keep that going until the worm turns of course. That's quite fun to do.
BGH: Your Character in The Owners, Dr. Huggins, is sort of an eccentric yet affable guy. What sort of qualities did you strive to imbue in him?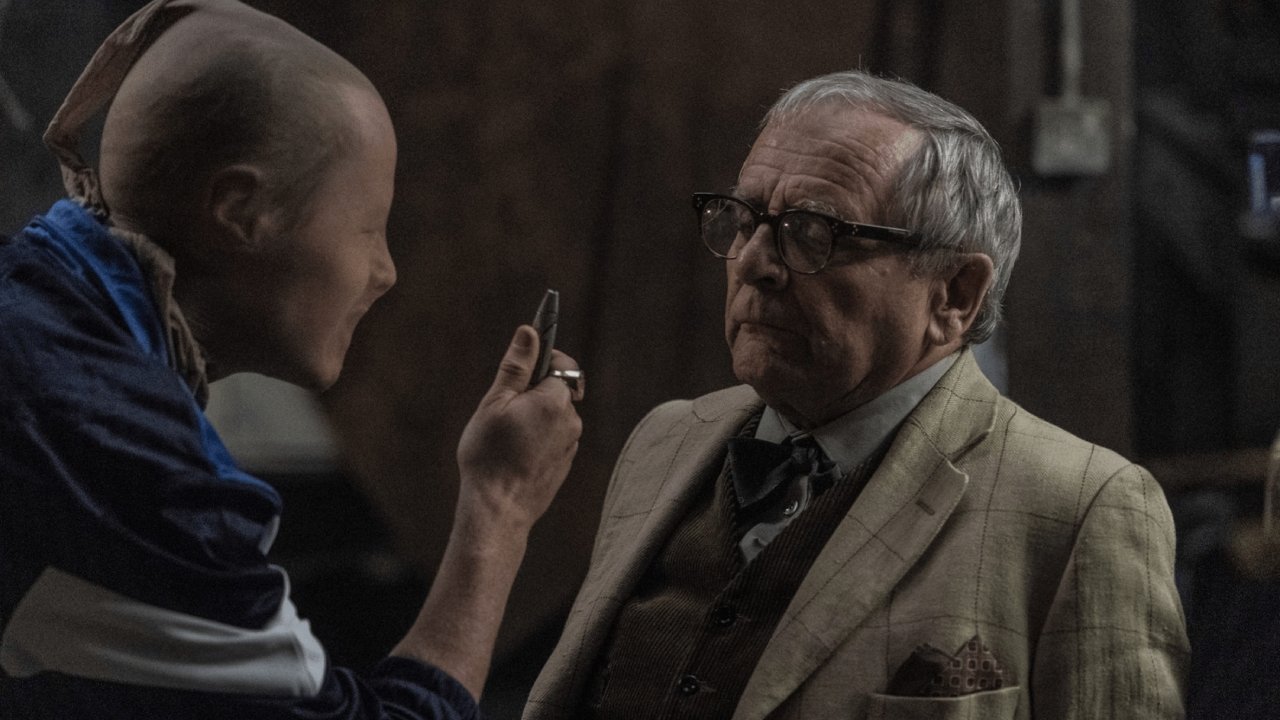 (L-R) Ian Kenny as Nathan and Sylvester McCoy as Dr. Huggins in the thriller, THE OWNERS, a RLJEFilms release. Photo courtesy of RLJE Films.
SM: You see, there's many types of ways people prepare for roles. I'm not a method actor or anything like that. I'm an instinctive actor. I don't really know what I'm doing sometimes until I step off that cliff as it were. Then suddenly something happens and then lots of the times, thank goodness, it works. Sometimes though I fall right down and crash at the bottom of the cliff. It's more of an instinct and I have no real method really. I just do it and interpret it and sometimes I'm lucky and it works. It's a mystery really to me. And acting and art is a mystery to a lot of people.
BGH: Is the rush of whether it's going to come out right part of the attraction for you?
SM: Of course. Any time you do anything you hope it comes out right and you are seen. Actors aren't anything if they aren't vain. We want to tell stories. We want to communicate with people. It's a pity that this film isn't coming out in normal times. Hopefully though it comes out and it has its effect.
BGH: Do you see part of Dr. Huggins motivations as intrinsic to classism or do you think there are other motivations at play?
SM: The great curse of England is the class system. And I'm not saying the United Kingdom because I come from Scotland and the class systems there aren't so obvious or destructive. But class here, you can not get away from it in England. It's there all the time. It's destructive. And Great Britain would be greater if it didn't have this class system.
BGH: Your character's wife in the film, Ellen, is played by Rita Tushington. One of the things that struck me about The Owners is how sweet of a relationship you two have in the film despite all the chaos. Often it's quite a gear shift. What do you think, for you, allows those moments to succeed in both tones?
SM: Well the thing is, at first I didn't realize that you could call this a love film really. [Dr. Huggins] loves her so much. And it's a tragedy really because he is losing her to Alzheimers and he's trying to hang on to her. He's trying to keep her interested and he wants to give her whatever it is to keep her happy and still with him. The sad thing is what keeps her happy—we really don't want to think about what she gets up to with these young ladies. But, he loves her so much that he will do anything in his power to keep her with him.
BGH:Are there other roles perhaps by you, or perhaps you've seen that really inspired your performance of Dr. Huggins?
SM: Yes. Peter Lorre is a person who always impressed me deeply. He had the comedy but at the same time...he could be both innocent and horrible.
BGH: There is really a dark comedic streak running through this film. A lot of it is driven by the levity of your character's sweetness. As you said you sort of step off the cliff, so did that just happen naturally or was that part of the script?
SM: Well in a sense it was in the script. I got on like a house on fire with Rita. She comes from Liverpool and the funniest people in the world come from Liverpool and she is hilariously funny. When we were off the set we tended to turn into a comedy double act. Everyone said we should go on the road and take a tour. I got on incredibly warm and well with Rita and it was easy to love her in that way. The way the doctor needed to, I mean that was so easy to do. And like I said, it is in a sense a love story. That made it easy and to see her play her character so beautifully, so tragically, the love came easily because I cared.
The Owners will open in select theaters and On Demand and Digital this Friday, September 4.