Ingrid Pitt: The Queen of Scream
Please Note: I've kept this as work safe as possible, be beware: thar be cleavage below!
Scream Queens have been around for long time, some would say as far back as Elsa Lanchester in 1935. For the modern era, these ladies normally gain their title after a slew of movies in their portfolio, both good and bad with memorable performances in all.
Starting outside the genre in 1968, Ingrid Pitt starred in her first credited role in "When Eagles Dare" alongside Burt Lanchester and Clint Eastwood. So thereafter though, Ms. Pitt managed to wander on to the lot of Hammer Studios, the most iconic film studios of England. Much to our benefits, Ingrid Pitt landed her first starring role in Hammer's "The Vampire Lovers" and began her march to the throne.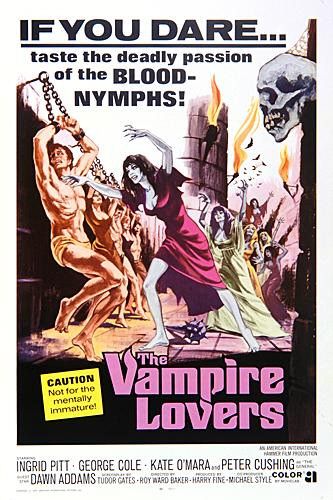 "The Vampire Lovers" showcased Ms. Pitt as a buxom red headed vampiress intent on lust and blood. Using her unearthly wiles as well as more... mortal assets... she made her mark in the horror world and ingrained her visage (and curves) into the minds of men the world over. Chasing topless red headed virgins wearing scant else than a towel wrapped about her waist, "The Vampire Lovers" also managed to feature her acting skills as well setting her as a formidable horror queen in her own right.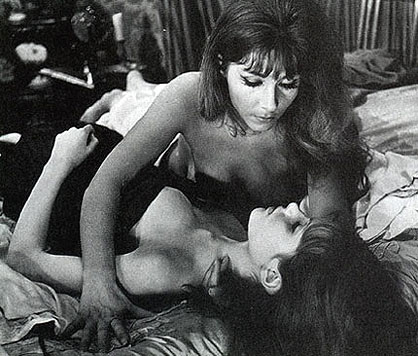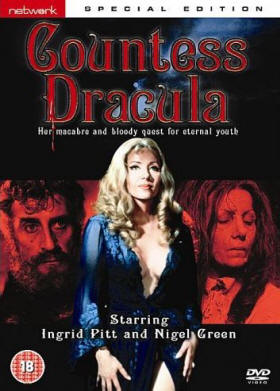 Following hot on the heels of the success of "Vampire Lovers", Hammer saw the potential in their buxom new star and set out to capitalize once again. In 1971 they released the second of their Ingrid Pitt starring vampire tales in "The Countess Dracula". A retelling of the Elizabeth Bathory legend, "Countess" stars Ms. Pitt in the titular role of Ms. Bathory who slays young virgins to keep her self young and supple. Once again showing her acting skills as well as her ample other talents, Ms. Pitt was formally inducted as Hammer Studios Vampire Queen.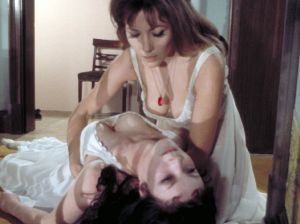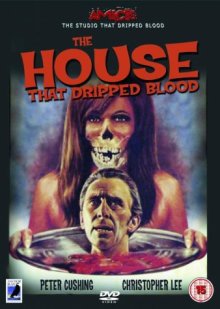 Jumping ship from the hammer stable for a small guest role, Ms. Pitt starred in her third and final vampiress role with Amicus Studios "The House that Dripped Blood". A small role in comparison to her starring runs for Hammer, she still manages to give a performance completely different from her darker sided takes show earlier swapping in the trappings of a wealthy young socialite. Fear not though for she does manage to bare her fangs before her segment finishes as we as baring her cleavage once again as well.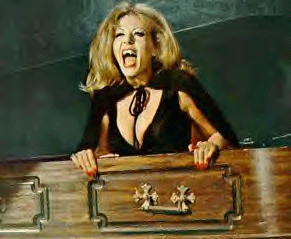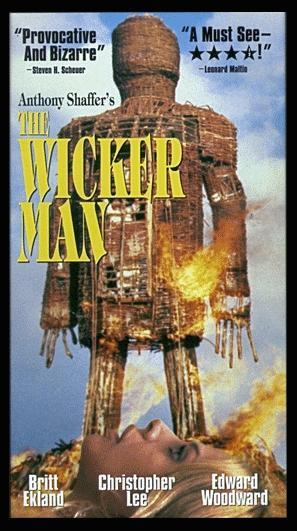 Finally, moving to a smaller part yet, Ms. Pitt played a key role in 1973's "The Wicker Man" alongside another Hammer stalwart, Christopher Lee. Her smallest role to date yet equally important all the same, Ms. Pitt plays the librarian of the tiny island commune run by Christopher Lee. With few speaking lines she is still used effectively to help advance the plot. Oh yah, she gets naked here too, no worries!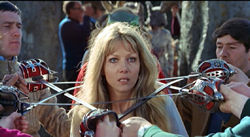 As you can see, in the heyday of her career Ms. Pitt only starred in roughly four horror films. Yet to this day, she has garnered a staggering following from these four simple roles; furthermore she has been declared Hammer Films' Queen of Horror, a testament to both her brains and beauty in both sets of talent.
Banking on her fame as the Head Hammer Hottie, Ingrid Pitt has proven herself to be quite the accomplished author as well. Providing film guides in the form of The Bedside Companion for Ghosthunters, The Bedside Companion for Vampire Lovers, and The Book of Murder, Torture, and Depravity, she shows the depth of love and knowledge for the genre that she helped foster along. Most recently, she has released a comprehensive history of Hammer Studios, contained within the covers of The Hammer Story, detailing the storied life of this influential studio.
These days, Ingrid is still quite active in a writing and fan based capacity. She may be found on her own website at The Pitt of Horror with regular updates and postings of random news and views of her life in England. She can also be found contributing regular columns to such sites and Magazines as Den of Geek, Shivers, and others. Still not shy of her the big screen, she can also be seen acting along side her daughter in such modern horror movies such as The Asylum and Minotaur with promises of a couple more on the horizon.
Some may not agree, but with being little heard of here in the states Ingrid Pitt was a force to be reckoned with in the seventies and a classic beauty who led a line up of classic beauties in the employ of Hammer Studios. (Google 'Hammer Hotties' some time. It's what they're known for)
In the mean time, as a long time Hammer Fan, if there is indeed any interest in learning some more of history and highlights of this fabled British Studio, I plan on coming back for more with looks into some of the other members of the Hammer Stable such as Peter Cushing, Christopher Lee, Carolyn Munro and the like.
Enjoy!