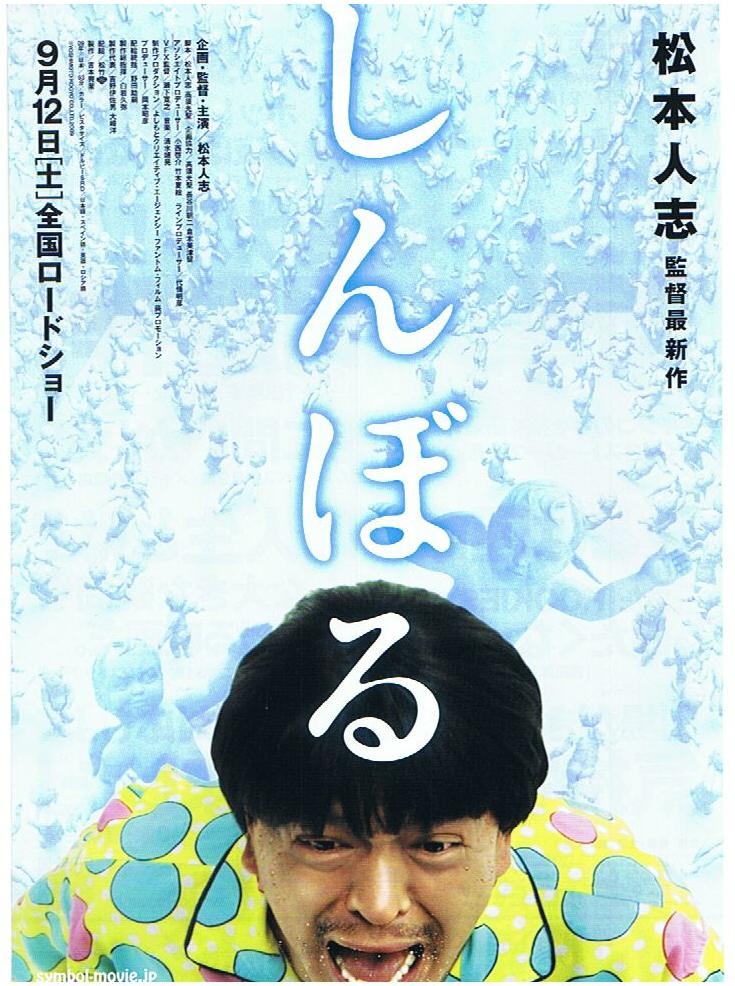 Good Luck Figuring Out The Trailer For "Symbol"
Ever wonder what Billy Joel's 1982 video for the song "Pressure" would look like if it was remade today by Japanese director Hitoshi Matsumoto? I know, me too!
Well your prayers have been answered with the trailer to his new film "Symbol". What's the film about? As far as I can tell there's a guy trapped in a prison and he sees a bunch of ceramic babies coming out of the walls, genitals first. Then a guy barks at a bunch of dogs. Sounds about right. See if you can figure it out.
A Japanese man wakes up alone in a brightly illuminated white room with no windows or doors. When he presses a mysteriously phallic protuberance that appears on one wall, a pink toothbrush materializes from nowhere, clattering to the floor and setting in motion a genuinely bizarre chain of events. Soon the imprisoned man is engaged in absurd and hilarious attempts to escape the gleaming room, releasing random objects from the walls, creating a life sized mouse trap game in which a rope, a toilet plunger and an earthenware jug full of sushi might just be the keys to his escape. Meanwhile, in a dusty town, a green masked Mexican wrestler known as Escargot Man prepares for an important match. His family gathers around him, worried about his seeming impassivity before battle.
So wait let me see if I understand this, after he pushes the ceramic penis and the pink toothbrush appears and falls to the floor, THEN the bizarre chain of events is set into motion? Right... Anyway a US release date for the film has yet to be announced but god willing we'll get to see where all this pink toothbrush and baby penis play gets us in the near future. Until then you can enjoy the trailer below. I threw in the Billy Joel video also just in case you needed something to clear your mind after watching the trailer. Good luck.