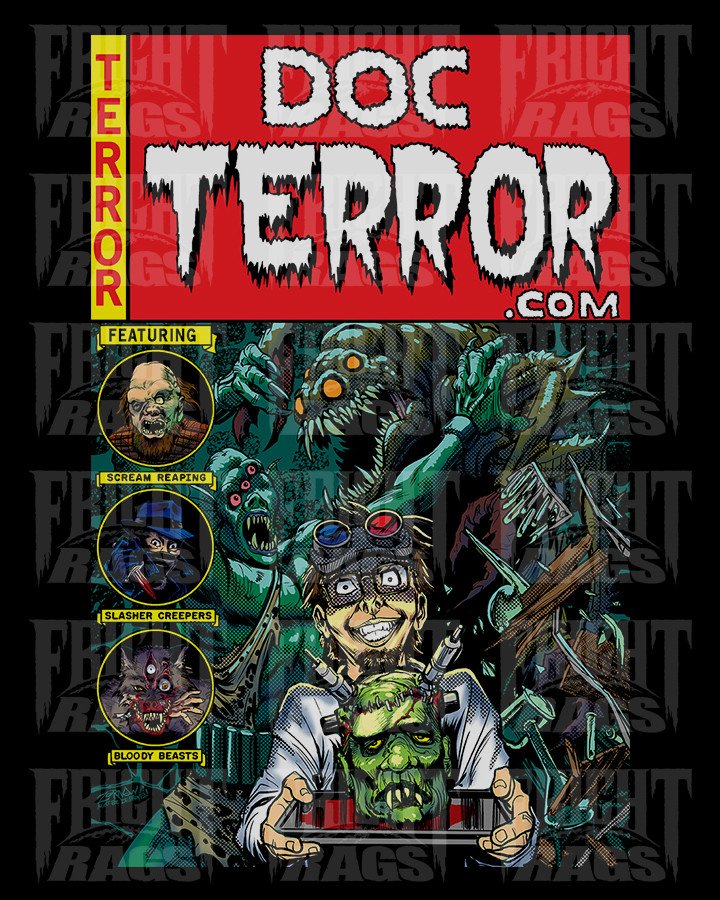 FRIGHT-RAGS Releases a Tribute to the late Doc Terror
Fright Rags has released an awesome t-shirt in dedication to a great member of the horror community that we lost on April 13th.
James Harris, also known as 'Doc Terror' ran a great blog and podcast from his website http://www.docterror.com/. Sadly he has passed away from a rare form of cancer, Ewing's Sarcoma that he had been battling for over a year. All you need to do is spend some time reading online about the thousands of horror fans who he met at conventions and places he wrote for that he was a man who used his passions to make the community a better place.
This t-shirt is decked out with an awesome EC Comic inspired image by Jeff Zornow, and all every cent goes to his Go Fund Me Page to help support his family. The shirt is not only a nice tribute to the man who spent so much of his time sharing his ubridled love for the genre, but also great reminder that this community can carry on his tradition even after he has gone.