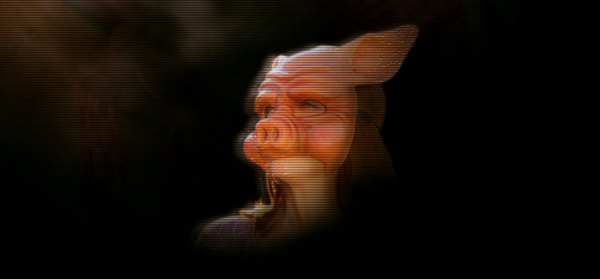 Fear Itself 7 Review - Community
In this seventh episode of NBC's Horror Anthology, we get another obscured movie remake and a bucket full of yawns. And Superman, can't forget him.
Brandon Routh and Shiri Appleby are a young couple living in the city. They're ready to start a family but they're apprehensive about raising a child in the inner city. So, they set forth to find a home in suburbia. On the recommendation of their friends they check out the community of the Commons.
At first blush, the Commons seems like the ideal place to raise a family. Gated community, spacious homes, an active community and self contained shopping and necessities. Knowing the large McMansion that they are looking at is beyond their means, they let the Realtor know that it's just to much. The Realtor however urges them to try, saying they might be surprised; and they it turns out they are. Approved for a large mortgage, they move into their new home and begin to prepare raising a family of their very own. Unfortunately for them it soon becomes apparent that there is more to living in the Commons than they were initially led to believe. With talk of tribal community and social/biological balance, they quickly learn that the head of their Home Owners Association is far more than just a soccer mom with a clipboard.
I've pointed this out in the past episodes that I've reviewed but there is a disturbing trend behind these episodes of Fear Itself. Think back to 1975 and a little horror flick called "The Stepford Wives". Then think back a little further to 1960 and recall the little movie "Village of the Damned". Throw them together, and you've got "Fear Itself: Community". The similarities are blatant which leads the viewer to concentrate on this fact - that they've seen this all before - instead of sinking into the twists and turns presented on screen. As TV drama goes, "Community" wasn't a horrible episode. There was a tiny bit of intrigue, a tiny bit of excitement and mystery. What there wasn't was fear. None at all.
The idea of a brainwashed community is nothing new. As I pointed out above, been there, done that. So when revisiting for a new TV episode, one would expect some extra spice and twists added to make it fresh. Throw in the fact that the episode is directed by "American Psycho" director Mary Harron and it becomes even more disappointing; we know she has the chops to chill and disturb! Instead we get forty five minutes of Brandon Routh looking sad and pensive as he worries about his wife and unborn child.
This episode would work well as a Lifetime original movie; the drama is there and the crazed Soccer Mom leading the show would make a good fit for scares in that setting. But for a show touting itself as the second coming of "Tales from the Crypt", it's just a snoozer. I mean ultimately, who gives a shit about newlyweds moving to suburbia? The common complaint for the Fear Itself series is that the episodes suffer greatly from the commercial breaks. The tension builds then is killed abruptly by some lady with crazy eyes trying to sell you toilet bowl cleaner. "Community" doesn't even make it that far as there is no real tension to break, only boredom.
Take it from me as a home owner; there are some far more frightening aspects of a Home Owners Association that could be exploited. Then again, perhaps I'm just the king of suburbia trying to lure you into my exclusive community?