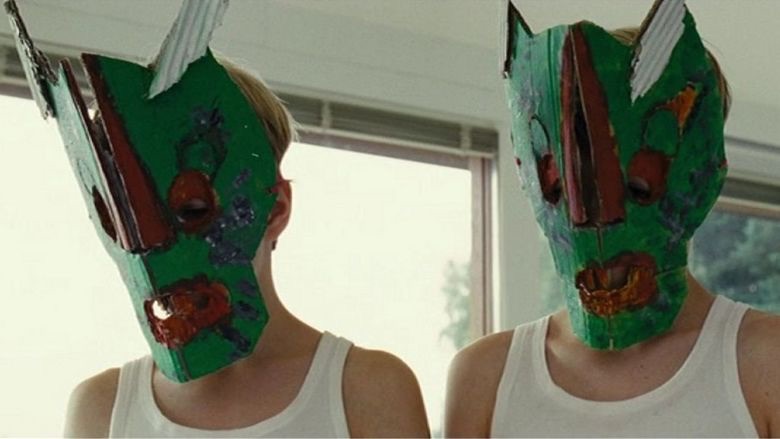 Endlessly Creepy "Goodnight Mommy" Trailer Will Stick With You
The relationship between mothers and their sons has always been fertile ground for the horror genre, and it's that connection which is at the heart of the unnerving new trailer for the Austrian film Goodnight Mommy.
Everything changes for twin brothers Elias and Lukas (Elias and Lukas Schwarz) when their mother (Susanne Wuest) returns home with her face heavily bandaged following a cosmetic procedure. At first they seem uneasy about how to interact with her in her present state. That unease soon grows into suspicion that the woman living in their house may not be their mother. The boys begin acting out against her, their actions going from pranks to, seemingly, much worse.
The trailer builds its eerie atmosphere on shots of the mother moving silently and methodically around the house and grounds while her sons whisper and scheme. It also keeps things murky about exactly whose side we're supposed to be on. By the end, the kids are wearing hand-crafted monster masks, there are cockroaches everywhere and, in short, things appear to be going completely off the rails. Goodnight Mommy was directed by Veronika Franz and Severin Fiala. It will be in theaters Sept. 11.