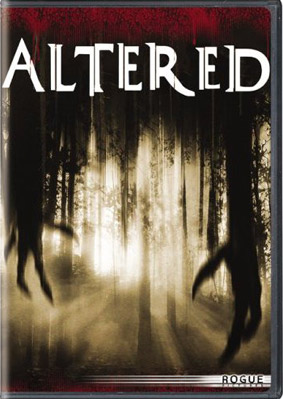 Ed Sanchez positive about Seventh Moon
Good news last week for fans of Ed Sanchez's. The director, responsible for both "The Blair Witch Project" and "Altered" has almost finished his latest film "Seventh Moon", and a recent screening in front of some VIPs went very well.
"Seventh Moon" is about a honeymooning couple in China who run into supernatural terror during something known as "The Hungry Ghost Festival." The film stars the sweet ladyness that is Amy Smart, which is definitely one check in the win column.
So, Sanchez had this to say regarding the screening:
"...Rob called after an excruciating hour and a half and said that everyone dug it pretty good. They had a few notes but they were pretty happy with the results. They gave us a grade of A-, whatever the hell that means. And that's before our final cut, sound mix or music. I was very pleased with the results. Made my night."
"Reed then called and said he couldn't believe the difference between this and the last cut he saw back here in MD. He said that Amy Smart and some of her family were there and that Amy's mom cried at the end! That's kind of cool, eh?"
Back when "The Blair Witch" came out, Ed and his partner Daniel Myrick blazed the trail for internet promotion. Now, they continue to push the boundaries by letting people in on every aspect of production.
When we spoke to him at the end of the summer (Read the Interview HERE) he sounded defeated when talking about the experiences he had with his last film "Altered". After disappointing test screenings, re-editing, and a studio that according to him wanted "Something a little more Hostel", the company absolutely dumped the film on DVD with ZERO advertising. He and his partners actually had to put up their own money to buy some internet ad space.
Which is surprising, because "Altered" is a really solid direct to video film (Review). I'd venture to say it's about as good as it could have been without getting a chance to go theatrical. With the exception of some low-tech monster design, it's a very tense, claustrophobic thriller that gives major shades of John Carpenter's "The Thing".
So, at the end of the blog he had this to say:
"We have two weeks to lock it down and lock it down GOOD. Yeah."
"I need to go to sleep. But we did it! We may actually have something good here! Hot-diggity-dog!"

It's good to hear him excited again. He told me that the film will have shades of the pseudo-documentary style of "Blair Witch", but that they were going to try and do some things that haven't been done before. And since he says in the blog that they've got two weeks to finish it, I would imagine we should be seeing some type of trailer in the next few weeks. So, keep your eyes peeled, and in the meantime you can keep up with any new blog posts at his Myspace page