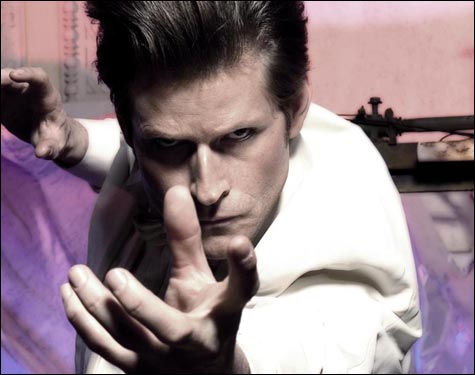 DVD Releases for 8/19/2008
While the numbers are low for the New Release Shelf this week, it's still a week to put a hurt on your bank account! With two noteworthy TV Series and a handful of other goodies, it's still a week worth checking out!
[inline:dexterseason2.jpg]
As one of the top horror themed TV shows on the air today, Dexter Season 2 is as big as it gets this week! A top notch show, if you haven't sunk your teeth into "Dexter" yet, it's time you do. Consider it imperative! In fact, I'd say it's a must! It's a good thing we're two free copies! You have until Friday to sign up, so get to it!
[inline:sarahconnorchronicles.jpg]
Terminator: The Sarah Connor Chronicles debuted last season on Fox and now it's ready to make it's appearance on your DVD player! "Chronicles" tells the story of a young John Connor in-between the second movie and the forgotten third. With killer bots, killer bods and a new franchise flick in the works, this is a good addition to the family. Summer Glau and Lena Heady are a nice addition too!
[inline:promnightunrated.jpg]
We vowed to never utter the name again, so today be sure to look for the unrated version of Shrom Shnight, other wise known as that crappy remake that almost made Eric & Jon break up in Episode 23. We advised you to stay away in the theater, we'll repeat ourselves for the DVD.
[inline:theunseen.jpg]
A trio of female reporters find themselves holed up in an old house occupied by a violent ghost in 1981's The Unseen. Three ladies in a house in an 80's horror flick? I bet there's boobies!
[inline:wizardofgore.jpg]
It's been talked about for a year or two now; finally we get our hands on Crispin Glover's take on The Wizard of Gore! Whether it's good or not I can't say, but this is one of the most anticipated remakes of the last two years. Let's hope for the best!.