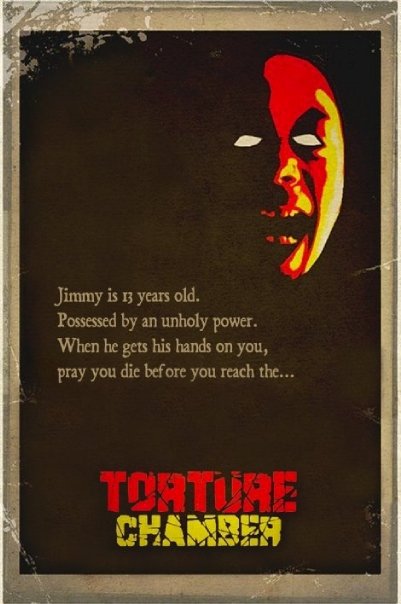 Dante Tomaselli's Torture Chamber in Production
Got a note from friend of the site and kick-ass indie filmmaker Dante Tomaselli recently that his long gestating film, "Torture Chamber" has begun production. I've been following Tomaselli since around 2003, when his sophomore film "Horror" was getting ready to be released. If you're a fan of strange, violent, surrealist horror, Tomaselli is an indie voice you should be checking out. Here's the official press release, and you can check out some of his trailers below that.
New York, NY - Chamber Productions, LLC, a New York based production company, today announced that it starts production on independent filmmaker Dante Tomaselli's fourth feature film, Torture Chamber. An imaginative horror shocker about a demonically possessed 13-year-old boy who escapes from an asylum and discovers an old abandoned castle with a secret passageway to a cobwebbed torture chamber.



With its mist-shrouded ambience, Dante Tomaselli's stylish gothic horror production begins principle photography late April in New Jersey and New York. Torture Chamber stars Vincent Pastore (The Sopranos), Ed Neal (Texas Chainsaw Massacre), Lynn Lowry (The Crazies), Marilyn Burns (Texas Chainsaw Massacre) and Christie Sanford (Desecration). Tomaselli states, "In terms of outright fear, I want to push the envelope right off the table. Religious fanaticism...eternal damnation. This is a film about peeling back layers of pain and guilt buried in the unconscious mind. At the core, there's a family in deep psychic pain. It's the first serious independent horror film in a long time that's in the vein of The Exorcist. Torture Chamber aims to be one of the scariest horror movies of recent years."