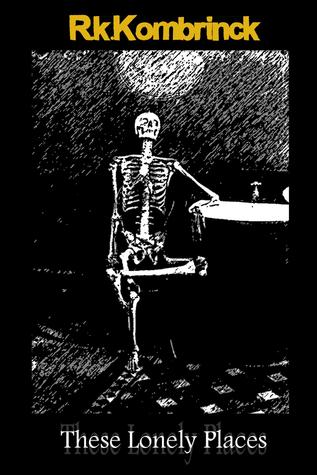 Book Review: These Lonely Places by RK Kombrinck
Solid anthologies are usually hard to come by. All too often collections are littered with great, enrapturing stories as well as the few you'd really rather skip through. However, this is definitely not the case with RK Kombrinck's These Lonely Places, which is a complete ensemble of unnerving stories that dredge up the unconscious fear in everyday life.
Kombrinck's tales are centered in the mid-western United States (more specifically his home state of Ohio and it's neighbor, Indiana) and features several entities of the vernacular folklore. The fourteen short fictions blur the line between mundane day to day life and the malicious things that go bump in the night. Throughout These Lonely Places, you encounter inviting specters, coquettish spirits, faceless extraterrestrials, nightmarish monsters, haunting curses and beings you shouldn't dare to dream about. Personal favorites among them are "Simulacrum," where a desperate and lonesome boy summons a creature of darkness to procure his revenge, and "The Boy from Deleary Park," recounts a girl's forced friendship with the strange boy on the neighborhood playground and her regrets of following him home one day.
The best part of Kombrinck's collection is how each story is so grounded in reality. Each tale revolves around the mistakes or circumstances in which normal, unsuspecting people find themselves. The foreboding dread is palpable from the beginning of each tale and only continues to motivate the character's behavior and determines their ultimate fate. Though each story is not a gory tale of blood and guts, each has something special to offer the reader and often it's a chilling surprise. Read like campfire tales told among friends, These Lonely Places delivers the creep factor that makes you weary of the strangeness lurking in your ordinary life and leaves you wondering what could lurking out there in the shadows just beyond your reach.
Check out These Lonely Places on Amazon