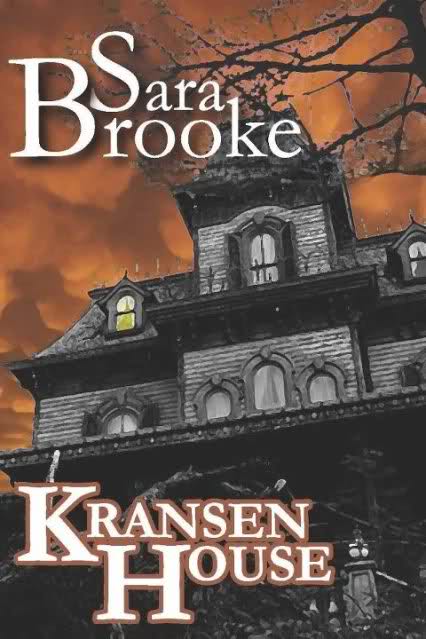 Book Review: Kransen House by Sara Brooke
Ana and Ben Kransen are young newlywed parents trying to make ends meet in the early 1930's. Due to the stressful economic times, they decide moving from Ana's parents' conservative home in south Florida, to the more established family home of Ben's in northern Florida is the best idea. The Kransen family owns a business and Ben soon goes to work for his father to save money to finally begin a life with Ana and their baby, Angela, of their own. Distracted by the obligation he feels towards his father and his ambition to become a self-made man, Ben's relationship with Ana begins to tense and he quickly grows weary of her wild accusations of his father and her childish fears of the family homestead. Ben's long work trips, arranged by his father, are even more stressful for the young, beautifully brazen Ana, as she is expected to stay confined and silent within the walls of her father-in-law's home. The discourse between Ana and her father-in-law swirls with sexism, secrets, sexual tension, and religious zealousness. The longer Ana stays in the house, the more she begins to unravel about her husband's family history and the less she wants to find out.
A stranger in a strange land, Ana Kransen is not used to being seen and not heard. As curiosity gets the better of her in the giant old house, Ana finds herself entangled in an ancient religion where women are believed to be the root of all evil and are subjected to not only to men's desires but punishment as well. Separated from her husband by familial obligations and obliviousness, Ana fights for the survival of her baby and herself in a home that was never welcoming. Fast paced and exciting, Sara Brooke's,Kransen House, is the prequel to her first book, Still Lake. Full of dark, menacing family secrets and midnight visitors, Kransen House keeps you reeling in frenzied suspense for what you can only imagine is creaking down the dimly lit hallway.
Family ties are arguably the strongest ties; but what is most terrifying is when those ties are the ones that bind.