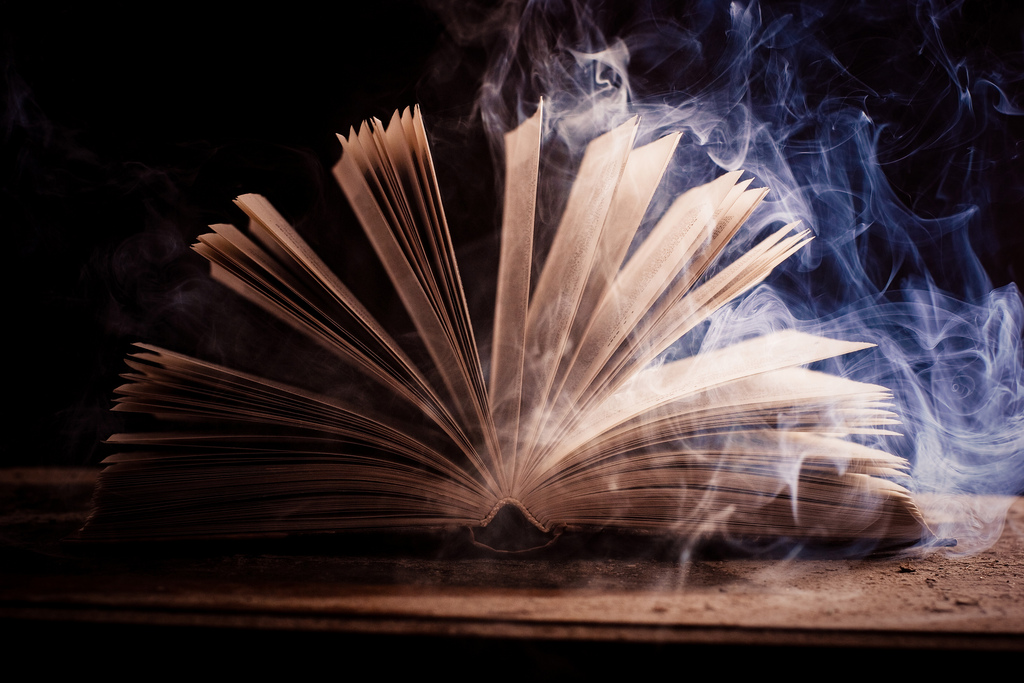 Book News: Upcoming Horror Books to Screen
A Good Marriage:

Based on the Stephen King short story from "Full Dark No Stars," a woman begins to question her husband's constant work travel and unravels a sinister secret he's been hiding from his family at home. The cast includes Joan Allen, Anthony LaPaglia, and Krisien Connelly (Cabin in the Woods, House of Cards.)
One of my favorites in the collection and hopefully delivers as well on screen as it did on paper.



Under the Skin:

From the book of the same name by Michael Faber, Scarlett Johansson plays the main character Isserley who roams the roads looking for attractive male hitchhikers to seduce. It's soon understood that Isserley is an alien and is preserving and harvesting the flesh of the men she picks up. After a run in with a sickly and inexperienced man, Isserley starts to question her motives and feels for the humans she has harmed. Though she starts to experience 'human' emotions – they don't end up working out that well for her.
I'm in the process of reading this now – and am trying to finish to see the movie. I'm interested to see how this plays out, but I'm rooting for Scarlett Johansson. I liked the previews I saw so I'm optimistic despite the mixed reviews the book received.



Horns:
Joe Hill is Stephen King's son, but stands well on his own outside the shadow of his father. Horns is based on the book of the same name from 2010. Daniel Radcliffe plays Ig Perrish who is publically accused (but never charged or convicted) of the rape and murder of his girlfriend. After seeing his life spiral out of control he wakes up in the woods one morning to realize he has grown gnarly horns from his forehead. He begins to realize that these horns can compel people to reveal their deepest secrets. He begins to use these powers to find what happened to his late girlfriend.
This has been on my list to read for over a year. I'm a huge fan of Joe Hill and I think Alexandre Aja (Maniac, The Hills Have Eyes) will guide it well from the director chair.



Gone Girl:
Gillian Flynn's novel came out in 2012 and hit the NYTimes Best Seller list pretty quickly thereafter. Revolving around the Dunne family, Flynn follows their struggling relationship from New York to a small town in Missouri where the husband uses the last of their money to start a bar and their marriage takes even a sharper turn for the worse. Eventually the husband is suspected of killing his wife when she goes missing and continues to provide police with disturbing behavior.
I haven't gotten around to reading this one yet either, but the reviews are rather good. It's often praised for its plot twist and clever narration – it might be a little hard to translate to film. Also it has Ben Affleck in it as the husband, which I have many mixed and confused feelings about.



Cell:
The Stephen King novel is about a father and son trying to reconnect after an electronic signal over the cell phone network turns most of the humans into ravenous monsters.
That's really all I'm going to say about that – I know the book came out in 2006 which was the time when cell phones were becoming intensely popular and ever attached our heads but it's been done on screen now. Pontypool (2008) was pretty interesting and well-acted and The Signal (2007) was decent too. I just think it might be a bit hard to do something new with the material. I'm also not really pleased to see Samuel L Jackson and John Cusack reunited from their 1401 days – but maybe that's just me.