Bloodtoberfest Week 1: The Spooky Beers
It's that time of year again kids and I couldn't be more excited. For us horror geeks it's a time where we crack open all of our favorite flicks and go nutty for a full month. For beer geeks it's the time of year when some of the best seasonal beers hit the shelves and everyone straps on some lederhosen to celebrate Oktoberfest. All in all for a guy like me it's pretty much heaven for 31 days. It's also a great time to sound like a obnoxious prick by repeatedly pointing out that Oktoberfest is actually in September, but that's a different post.
So to kick things off I thought we'd take a look at some of the most evil beers out there. Whether it's their spooky label design, some serious booze content to get you black out drunk or just a brew that's sent straight from the devil himself there's a large list of beers that you can walk around your Halloween party with and not have to worry about looking like a pansy.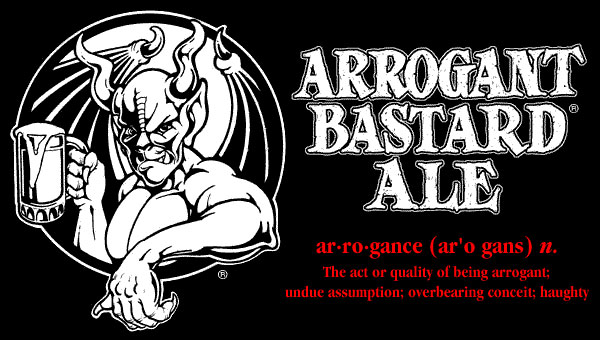 Arrogant Bastard – Stone Brewing Company
When the devil cracks a brew at the end of a long day of torturing souls this is the beer he drinks. With a disclaimer on the bottle that tells you "This is an aggressive beer. You probably won't like it" it's the kind of stuff that gives beer geeks like me a little flutter in their stomachs with excitement. Ringing in at a mighty 7.2% ABV this one is classified as an American Strong Ale, and with good reason. If gives of a mighty hop flavor with a nice balance of malt that makes it dangerously drinkable so watch yourself with this one. You should really drink it out of a glass to get the full flavor but if you're stumbling around a party you'll be sure to look like a bad ass with the hefty 22oz bottle of this. After you put on your big boy pants and down a couple of these try the Double Bastard Ale, it's exactly what you think it is and will ruin your entire night.
Shipyard Smashed Pumpkin – Shipyard Brewing Company
Pumpkin beers are hit or miss with a lot of people and if you're one of those who have sworn off the brew altogether I urge you to give them another try. They're like snowflakes really, no two are alike. Some focus more on the spices, some try to match the raw pumpkin flavor and some try to give you that full on pumpkin pie-ness you crave. Me? I have a serious drinking problem so I have a long list of favorites and Smashed Pumpkin is definitely one of them. What separates it from the pack? Try a 9.0% ABV for starters. This isn't a 6 pack with your buddies type beer, this is a sitting by the fire with your brandy snifter while wearing a smoking jacket. Class it up a little, folks, we're not savages. The flavor is pretty big on the cinnamon and nutmeg without being too overpowering. Think pumpkin pudding with a little bit of a kick. The alcohol is definitely there but now too over the top so you still can tell you're drinking a beer.
Freaktoberfest – Shmaltz Brewing Company
Let's get back to the fun shell we. Shmaltz Brewing produces an entire line of Coney Island beers and Freektoberfest is their seasonal pale ale. The selling point here? Well other than being pretty tasty the beer also pours a dark blood red. How bad ass is that to freak the kids out. Just to top off the fun the beer also comes in at a 6.66% ABV. I have no idea how they make something like that happen but kudos. You're not getting anything crazy from the flavor department but that isn't a bad thing. If you're looking for a straight forward beer with some nice malty flavor to it this is your brew. Little bit on the sweeter side also so think of it as booze candy.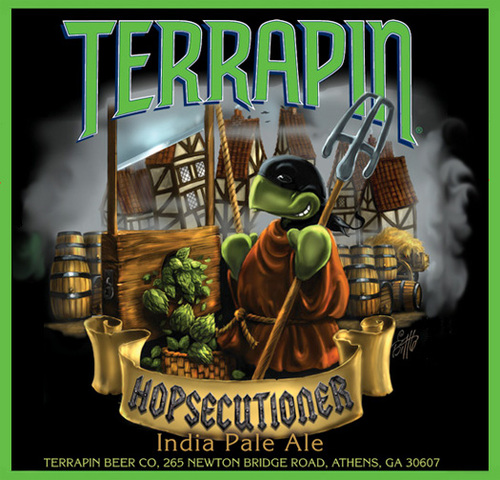 Hopsecutioner – Terrapin Beer Company
Let's get kinky folks! This one is for the hop heads or really anyone who wants to blow away their taste buds for the night. This IPA rings in at a nice 7.2% and is all about the hops. It smells like hops, it tastes like hops and you'll be thinking about hops until Thanksgiving. One of my favorites and luckily this one is available year round. Plus the label has a bad ass turtle on it. How many times in your life do you get to see a turtle being a bad ass? Once is the answer, on this beer label. Make sure pick up a six pack if you see it.