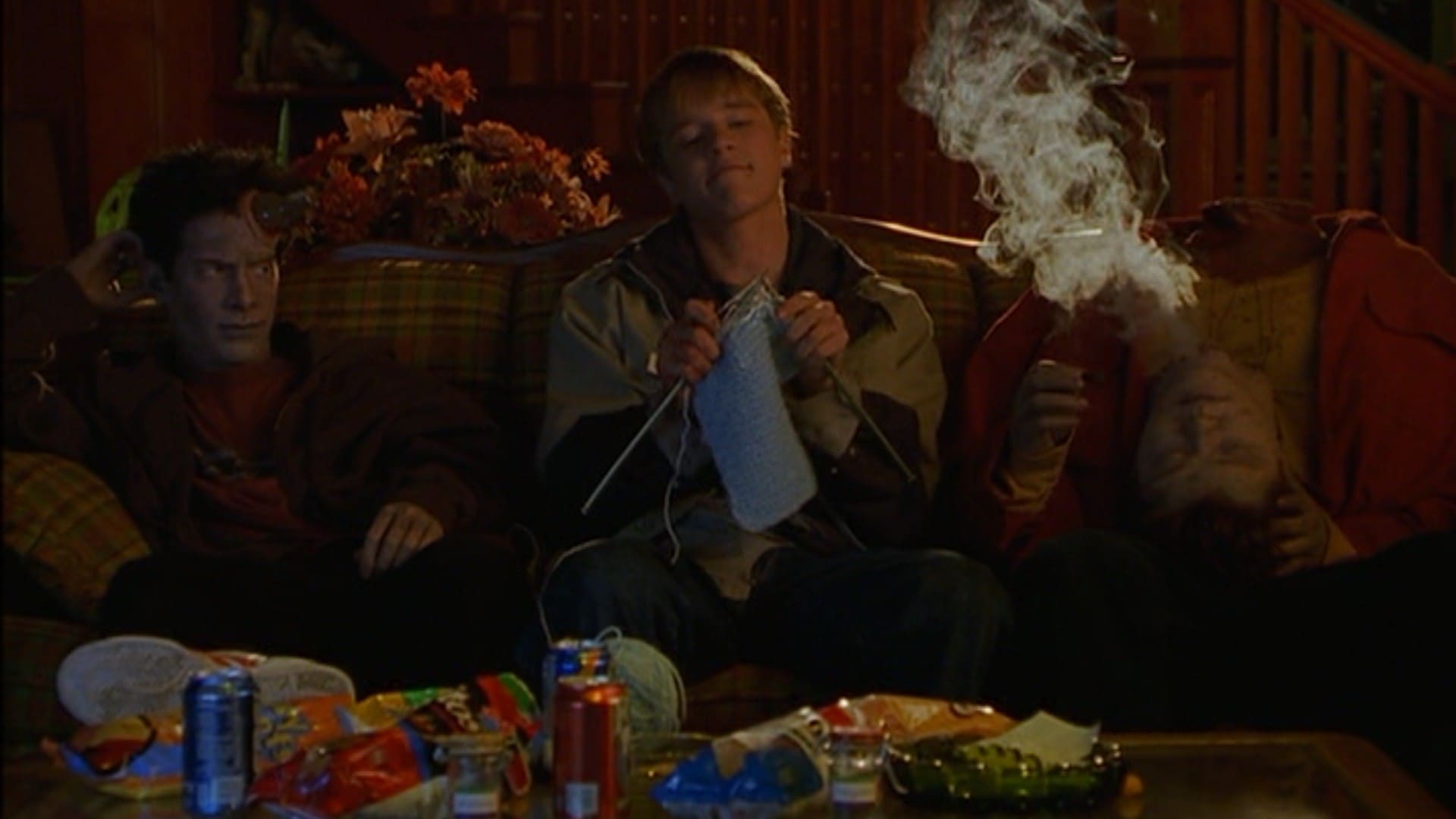 BGH Thirsty Thursdays - Idle Hands
Here at Bloody Good Horror we spend much of our time talking about good movies and bad movies alike, picking apart the things that place titles in either category. In horror specifically (and 90s nostalgia trips), there is a beautiful gradient from "so bad it's good" to "just plain bad." For many movies in this grey area the viewing experience - who you watch it with and how - can be as important as the movie itself. In that tradition, monthly on a Thursday we'll fondly recall one of those sort of movies that seem made for the loud and alcohol-fueled viewing party, and give you the framework to host a screening of your very own, complete with imbibing instructions!
Note: BGH reminds you to respect the minimum age requirement for drinking in whatever god forsaken hellhole you live in.
---
Hey fans and friends!!
This month's Thirsty Thursday and #TweetwithBGH are very special. They are going to part of a big, virtual birthday party for yours truly. In honor of my becoming a real adult, we are going to watch a movie from my childhood, featuring two of my first crushes, that I have never seen!
That's right, we're going to be watching 1999's Idle Hands. Buckle up folks, I am about to potentially make you feel old. When this movie came out, I was ten years old. So what better way to celebrate my 30th than by filling in a gap in my pop culture experience. If this does make you feel old, please know that you're still relevant and we still love you.
Join us on Saturday, August 24th, 2019 at 5:00pm Eastern/4:00pm Central. You can tweet along by using #TweetwithBGH and drink along by using the rules below.
Rules:
1. Drink any time someone smokes weed.
2. Take a sip whenever Devon Sawa has to restrain his hands.
3. Cheers to Vivica A Fox being a total badass.
4. Drink for every hella 90's music cue.
5. Finish your drink when Offspring shows up.