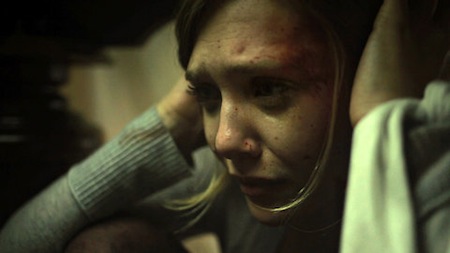 Best Horror Movies of 2012: Carly's Take
Carly drops by to make her case for the best -- and most atrocious -- of 2012.
The Best
10. Silent House - The continuous shot cinematography and solid acting all-around from our main characters made this film an entertaining ride, although the "twist" ending was nothing new.
9. The Innkeepers - This ghost story about two employees who are determined to unearth an Inn's ghostly inhabitants is a fun, slow burn. The characters are relatable and likable and the atmosphere is heavy throughout.
8. Excision - While many of the fantasy sequences were over the top and ridiculous, I found the underlying story about a deeply disturbed teenager to be interesting, dark and very funny. The gorgeous AnnaLynne McCord was completely convincing as an ugly, awkward outcast who only cares about her younger sister.
7. The Woman in Black - Atmosphere, atmosphere, atmosphere. "The Woman in Black" is a solid ghost story with a great setting and a lot of fun jump-scares that actually work.
6. V/H/S - A decent horror anthology that could have done without so much focus on the wrap around story. With the exception of one segment, every story was interesting and engaging, with my favorite segments being "Second Honeymoon" and "10/31/98".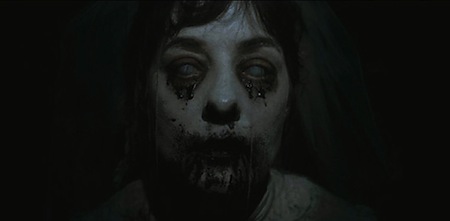 5. The Pact - While this film offers nothing new to the genre, I was surprised to get a pretty solid little ghost story with relatable actors, steady pacing, and some genuinely chilling scenes.
4. ParaNorman - A fun children's stop-motion animation horror movie that's enjoyable for the whole family. A great, well made story, with lots of adult related humor and a great lesson to be learned by all.
3. Sinister - This ghost story about a true crime writer who discovers a box of films depicting actual murders was quite a fun ride. The home movie scenes were truly frightening and the story keeps you invested right through the very end scene.
2. The Loved Ones - This story about teenage puppy love gone horribly wrong, is a witty, stylistic and creepy addition to the horror world. John Brumpton and Robin McLeavy shine as a sadistic father-daughter team and the bright visuals and cheery music just add to the creepy plot.
1. Cabin in the Woods - A fun nod to horror nerds everywhere, there's not much that can be said about this one that hasn't already been said a million times over, in a million different ways. Standout performances by Richard Jenkins and Bradley Whitford were an added bonus.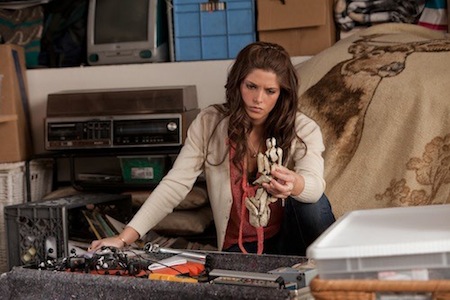 The Worst
The Apparition - Yikes. Horrible acting, plodding dialogue, and all around boring plot.