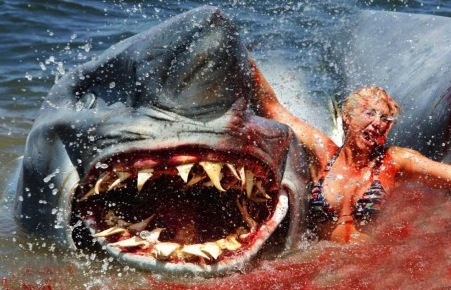 Best Horror Movies of 2012: Brett's Take
Bloody Good Horror kicks off it's best of 2012 countdown with this entry from reviewer Brett.
The Best
10. The Woman in Black
I can't really think of a better location for horror movie. Another movie with outstanding visuals and good atmosphere.
9. Two-Headed Shark Attack
My favorite "so bad it's good" movie of 2012.
8. The Innkeepers
I really enjoyed about 99% of this movie, as I found the characters relatable and engaging, but the conclusion of the film nearly ruined the entire experience.
7. Underworld: Awakening
This movie is a really fun action movie with a horror aesthetic. I know a lot of people hate this series, but I'd be more than happy to watch another four "Underworld" sequels.
6. Kill List
I think there is some poetic justice to this movie coming out the same year as "The Wicker Tree" which was the atrocious sequel to "The Wicker Man." "Kill List" owes quite a bit to "The Wicker Man" and would serve to be remembered as a much better, unofficial sequel.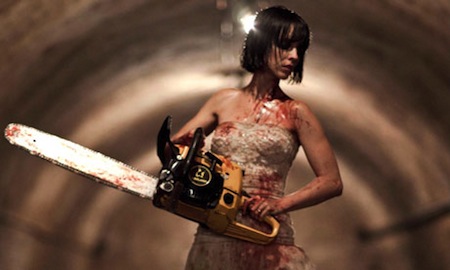 5. REC 3: Genesis
This movie is a lot of fun, even though I thought some of the humor fell flat. I still haven't seen the first two films in the series so I can't complain about how this prequel ruins the franchise like everybody else has.
4. ParaNorman
A good story, fun characters, and incredibly detailed stop-motion animation make this film one of my favorites of the year. Like Prometheus, it's rewarding to see a movie where people genuinely care about making something that looks amazing, instead of the typical found-footage and shaky-cam horror fans have become accustomed to.
3. Cabin in the Woods
This is the most fun horror release of the year, and if I'd cared about the group of teens as much as I'd enjoyed the office drones this would have been my top pick.
2. The Divide
This movie doesn't pull many punches as it makes a strong case that the world would be a much more beautiful place if humans were all dead. In a lot of ways I think this is the best horror movie of the year, but it's bitter nihilism knocks it down a bit for me.
1. Prometheus
While it may be a failure at an intellectual level it succeeds with atmosphere and brilliant visuals. Michael Fassbender and Noomi Rapace deliver outstanding performances, and plus there are plenty of scenes of intense creature violence. That alien c-section was one of the best movie moments of the year period.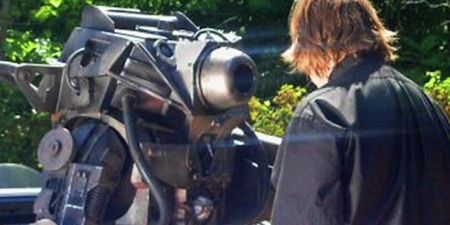 The Worst
3. Shark Week
I would probably be embarrassed to know how many direct-to-dvd shark attack movies I've seen in my life, but aside from a few goofy moments towards the end, this one might be the most boring.
2. The Dead Want Women
Guys in bad makeup chase women around a house for a while.
1. Alien Opponent
It's not very often that I see a movie that fails at absolutely everything. "Alien Opponent" manages to do just that. (I'm guessing Wrong Turn 5 actually deserves the spot for worst movie of the year, but thankfully I've been able to avoid that one...so far at least.)