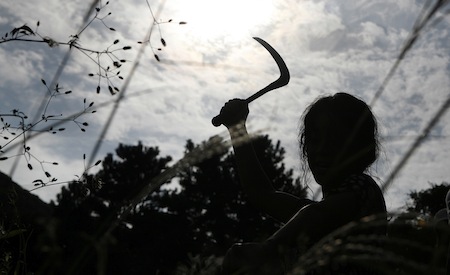 Best Horror Movies of 2012: Andy's Take
Bringing the eclectic thunder, Andy offers a slightly more worldly top 10 .
The Best
10. REC 3: Genesis - Every year needs a decent maniac, crazed, blood-soaked zombie flick. This is the one. Extra points for some genuinely tender moments with a relationship that didn't need to be as convincing as what it is. is it dusty in here?
9. Bedevilled - Intensely brutal with some solid attempts at working through and updating rape-revenge tropes.
8. The Divide - My end of the world pick for the end of the world. A film that immerses itself in all the dirt, filth, and depravity that results from inevitability. Nihilism to such an extreme extent that I can only appreciate how misanthropic it is. I'll never look at apricots the same.
7. Sinister - BUGHULL!
6. Dead Weight - A film that makes itself fresh and relevant in the face of a genre awash in post-apocalyptic narratives; favoring the horror of the personal rather than the other.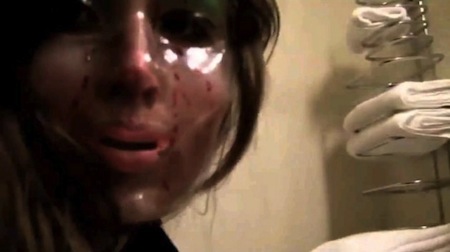 5. V/H/S - Some segments may be stronger than others but this was the most "fun" I had at a contemporary horror screening this year. And I still think the "Killer in the Woods" segment is decent. Send your hate mail to Eric.
4. Excision - Maybe borrows a bit too heavily from other suburban satires. Nevertheless concludes as a near brilliant play on audience identification and expectation, if you buy into it. And I'm a sucker for period blood.
3. Cabin in the Woods - A movie whose parts are greater than the end result... but those parts are hilarious, brilliantly self-reflexive, and decently gross. Whedon's sensibility runs throughout without becoming too aggressive and Goddard's directorial debut shows much promise. *Spoiler*: Unicorn!
2. Citadel - Owes to be seen by a wider audience. Ciaran Foy's loosely influenced autobiographical film demonstrates how effective a stripped down production, subtle visual aesthetic, and committed performances can make a film truly terrifying. Throw in a perceptive allegorical slant and you have one of the best pieces of horror about the global economic downturn.
1. The Loved Ones - Fantastically balances homage, influence, and fandom with a keenly observed exploration of genre and audience. Beautifully photographed, wonderfully disgusting, dark sense of humor, and a female antagonist that will stand the test of time.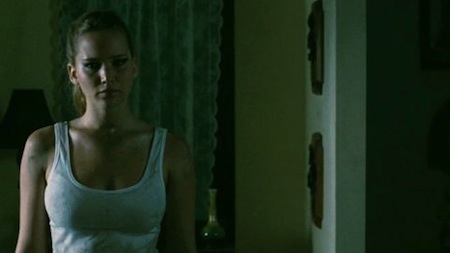 The Worst
3. The House at the End of the Street - A movie about a snotty girl, unconcerned, manic mom, and wealthy community of narcissistic crazies... Hooray for mouth breathers!
2. The Wicker Tree - Possibly one of the worst films I have ever scene... EVER.
1. Dark Shadows - Tim Burton: Cash in those checks and retire to the French country-side already.