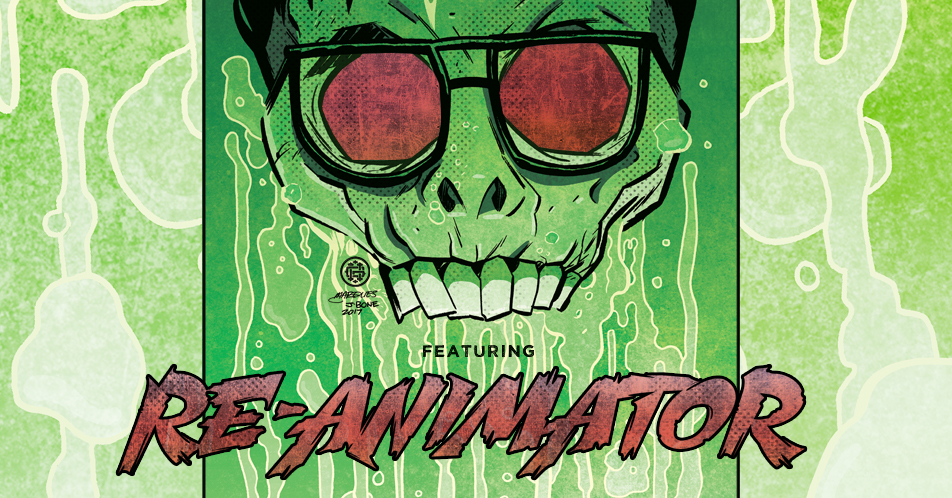 BGH presents: Back to Spooky School
10 years ago a pair of brothers got together in their parent's basement and decided to change the world. They decided they were going to make a horror site. And with nothing more than a Commodore 64 and 6 pack of Mountain Dew Code Red they did just that in October of 2007 when they launched BloodyGoodHorror.com.
And a lot has happened since the site's launch. They started a podcast. Some people got assaulted by a woman wearing an American flag polo at a horror convention. They took a 5-mile hike in Manhattan in the dead of winter while being mocked by the group's business manager. It's been a lot of fun
And we want to share that fun. That's why we're throwing a big ol' BGH 10 Year Anniversary Back to Spooky School Cocktail Party and Midnight Movie Screening in the fine city of Milwaukee, Wisconsin.
It's all happening on October 21st. Here are the details…
What: Back to Spooky School
Where: Great Lakes Distillery
616 W Virginia St, Milwaukee, WI 53204
Time: 6:30 PM - 10:30 PM
Deets: Cocktails & Trivia - Hosted at Great Lakes Distillery, at this event you'll receive a complimentary spooky cocktail and have the opportunity to enjoy some of Milwaukee's finest spirits along with beer from Denver's Renegade Brewing. Arrive early for a free tasting table, and stay late to enjoy a challenging horror pub trivia with once-in-a-lifetime prizes!

What: Re-Animator Midnight Movie Screening
Where: Oriental Theatre
2230 N Farwell Ave, Milwaukee, WI 53202
Time: Midnight… duh.
Deets: Midnight screening of "Re-Animator" new 4k restoration - Bloody Good Horror is proud to host this new 4K restoration of the 80's classic "Re-Animator" from the American Genre Film Archive at Milwaukee's historic Oriental Theatre. Director Stuart Gordon and producer Brian Yuzna's joint debut feature, this epochal, awe-inspiring '80s amalgam of "Frankenstein" and "Revenge of the Nerds" is a hyperactive overdose of gruesome insanity.
Get your tickets to one or both events here


NOTE: Must be 21 years old to enter Great Lakes Distillery -- no one under 21 will be admitted, and no refunds will be provided at the door. Must be 18 years old to attend the "Re-Animator" screening. No one under 18 will be admitted to the Oriental Theater, no refunds will be given at the door.