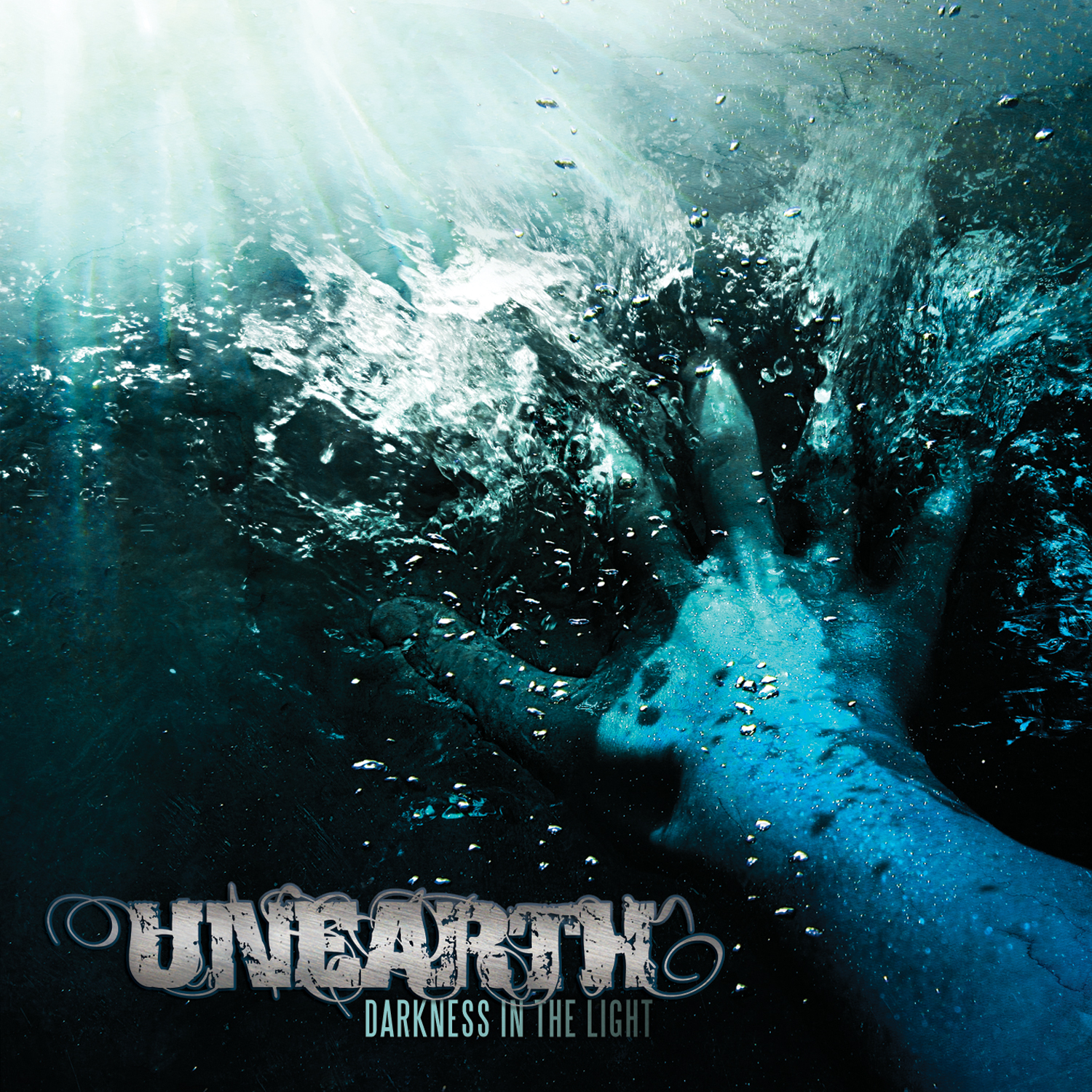 Album Review: Unearth - "Darkness in the Light"
Now, this is what we like to see. As Unearth gets older, they seem to be learning more and more about how to become the best band they can be. Each album from the metalcore sentinels has been better than the previous, and "Darkness in the Light" continues that impressive trend.
2008's "The March" was, as called in the pages of this very blog, "frustrating." It contained several warts of noticeable size, beginning with the vocal stylings of Trevor Phipps.
As I wrote about him in 2008: "The vocals, I have to mention, are awful. Trevor Phipps sounds too much like every third-rate-opening-act-discount-screamer for my liking. His voice, in parts, makes great songs good and average songs mediocre. His bellowing is certainly passionate; he's not faking anything. But it's too unrefined, too undisciplined, and too abrasive to add to the songs in any meaningful way."
This newest effort sees Phipps fit his own band's goals much more effectively. Guitarist Buz McGrath noted in public statements that "Darkness in the Light" was Phipps' best Unearth effort to date, and it's fair to say that's undeniable. Between his tandem melodic choruses with Ken Susi and John Maggard, and his increased sense of the musical moment, Phipps' primitive, guttural growls create a much more menacing demeanor than he had on "The March." Phipps still possesses a vocal timbre not totally different from Zack de la Rocha's 'giant-mouthful-of-bubblegum' dynamic, but the irritating, needling pitch has been stripped away.
Additionally, Killswitch Engage's Justin Foley tracked the drums in the absence of a permanent percussive solution (Derek Kerswill having left the band amicably in late 2010.) Rather than dominating the sound as has been become all too common with the disciples of metalcore, Foley lays down a capable, precise bed of insistent but not over-saturated percussion.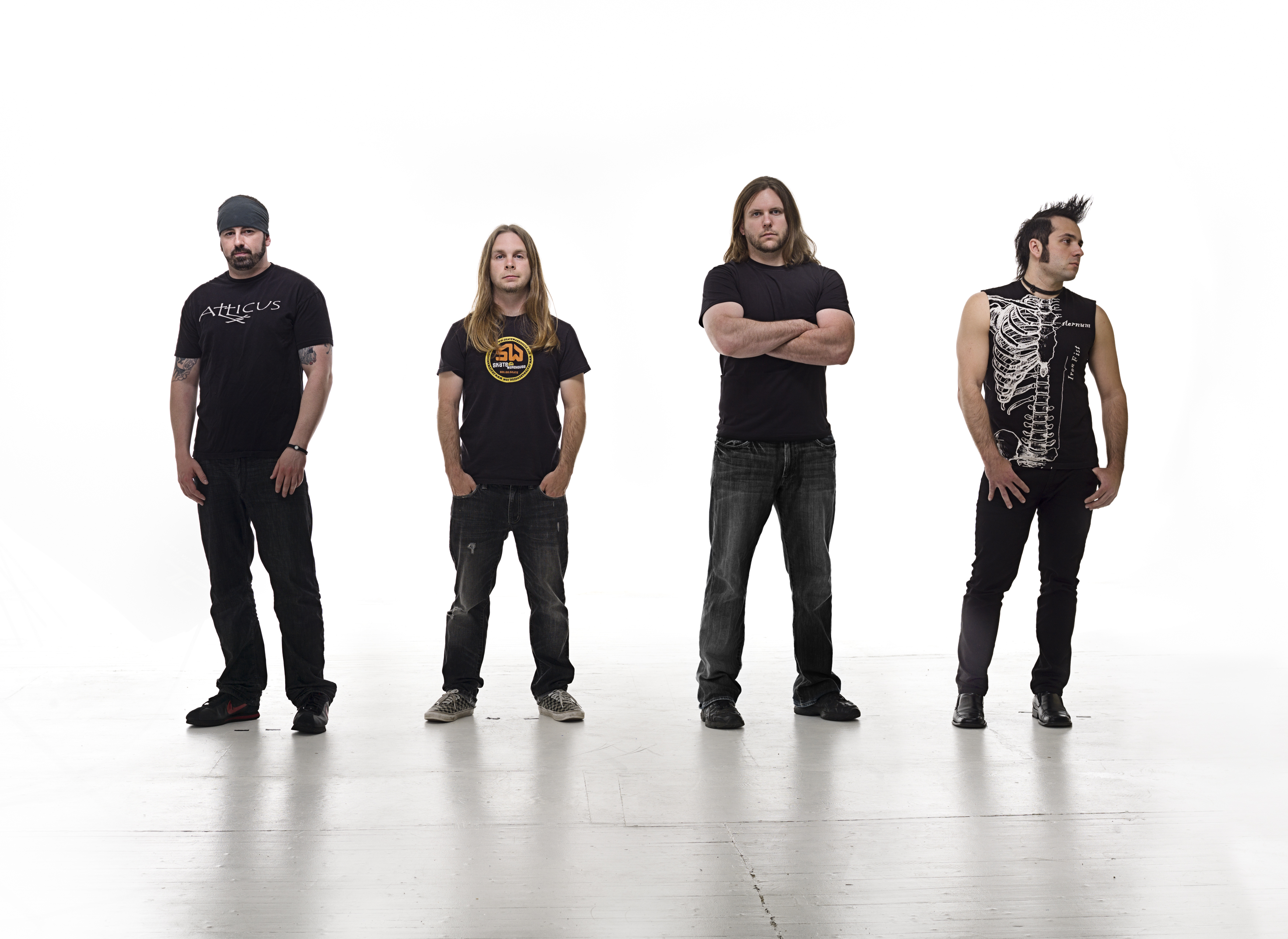 The most marked improvement on this new album comes in the form of increased freedom for the uncanny guitar pairing of McGrath and Susi. Always has their complimentary, entwined style been the band's best asset, and "Darkness in the Light" sees them unchained and allowed to expand. Even a relatively simple musical idea like the verse-by-verse stomping of "Eyes of Black" is heightened by the dual layer of melodic riff and shredded harmony that issues from the tandem guitars.
A cut like "Last Wish" buckles down and hammers on, but even in that showcase, McGrath and Susi accent the measures with flairs of technical artistry that serve to give Unearth some separation from the legion of unnamed and indistinguishable metalcore bands.
"Arise the War Cry" and "The Fallen" demonstrate clearly the band's talent for exhibiting both barbarous and harmonious music, either in alternating sequences or concurrently. Whether going for sheer unbridled speed or crushing mosh sequences, Unearth shows aptitude for each and uses both to their advantage.
Unearth's "Darkness in the Light" isn't perfect, but it's superior to their other albums to date, and erases many of the flaws of their previous entries. The increased guitar exhibition is a welcome addition, and the blending of punk and metal elements is skillfully done. If this keeps up, by their next album, Unearth will be tearing the roof off the universe, and doves will issue forth into the sky like a John Woo movie. Here's to hoping.