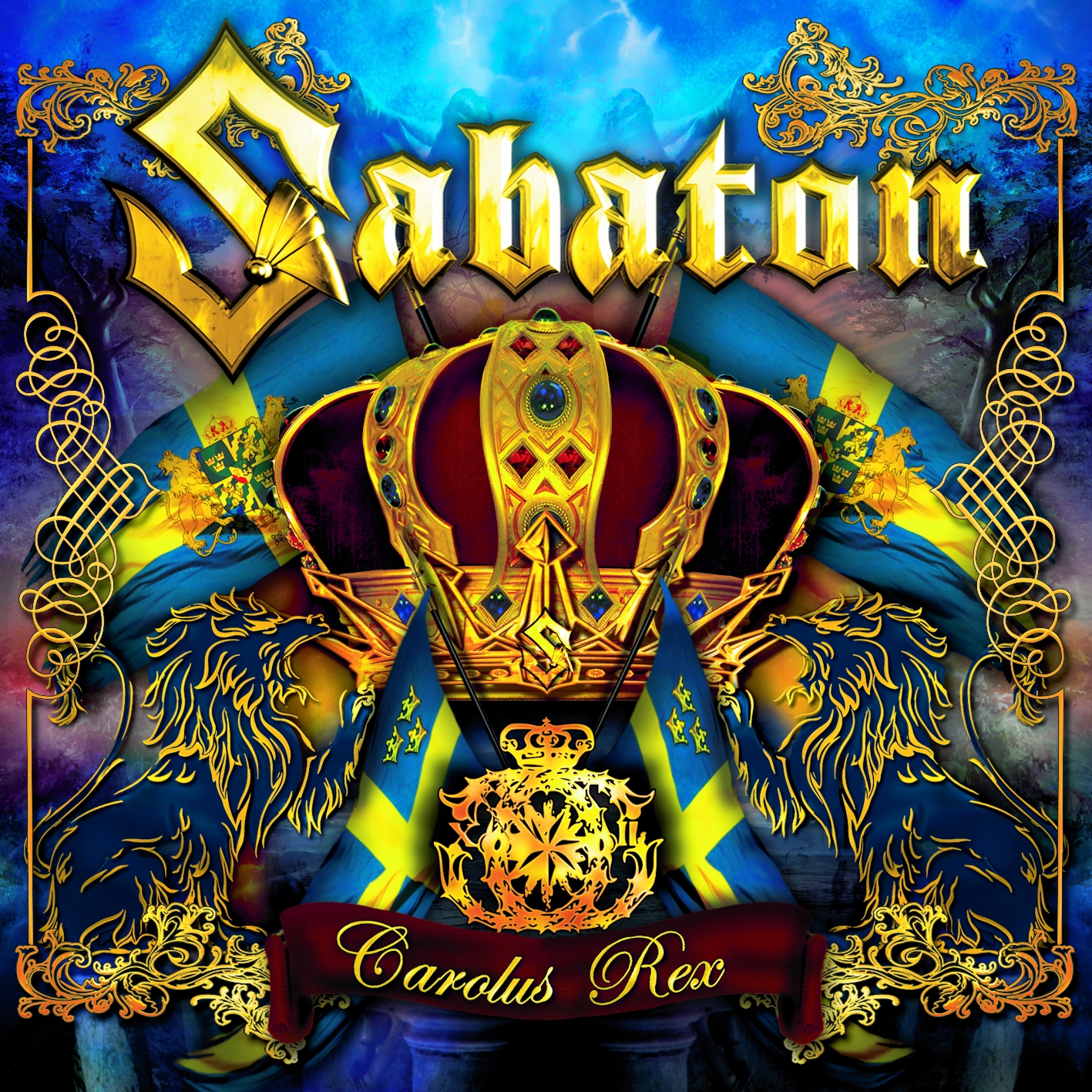 Album Review: Sabaton - Carolus Rex
Power metal has always been the red-headed step-child of the metal world, largely because of its reputation for being anything but heavy. The major-key riffs, high vocals, and songwriting that isn't obsessed with death gave rise to a slew of critics who think 'flower metal' is too embarrassing to be classified as metal. What they miss, aside from the very spirit of inclusion and open-mindedness metal is supposed to be about, is a wave of power metal that doesn't play by the old blueprint. Many bands use big melodies and bigger choruses to wrap up messages that are as heavy as any other.
Sabaton have been doing this for more than a decade, singing songs about war in overly dramatic, pompous ways. The music is larger than life at times, but massive scale is fitting subject matter that includes attempts to conquer the world. "Carolus Rex" finds the well of human conflict has yet to run dry, providing another album filled with stories of armed conflict set to the beating of a metal heart.
As the faces of war change as soldiers meet their end, so too has Sabaton seen turnover in their ranks. After "Carolus Rex", an almost entirely new band will stand behind vocalist Joakim Brodén. Sabaton has always been Brodén's vehicle, his unique delivery the thing that gives the band its identity. He continues to be irreplaceable, delivering exactly what is expected of him. As the music swells to epic proportion, his voice is able to carry the weight of war, turning every hook into a declaration. His voice is not one of the scores who follow in Michael Kiske's footsteps, it is a world-weary roar that possesses far more gravitas.
"A Lifetime Of War" is nothing if not a battle hymn, building from nearly spoken word verses into a massive eulogy that is both moving and memorable. "The Carolean's Prayer" is a similar mid-tempo song, featuring a classic Accept-style riff and another massive chorus. They are both the kind of grand, sweeping music that Manowar tries to play, only executed with far greater effectiveness. The liberal use of keyboards is tastefully done, adding layers to the sound, growing the songs into hulking monoliths of metal.
Mid-tempo is where Sabaton is at their best, when they give the riffs and melodies enough time and space to expand and fill the landscape. The faster songs aren't any less well-crafted, but the tempos don't fit the size of the music. "Killing Ground" gallops along like a classic Iron Maiden song, but feels smaller because the next note comes before the blood can drip from the last one. Others, like "Poltava" feel strangled by their tempo, as though Brodén didn't have enough time in the choruses to fully utilize his lung power, and so the hook doesn't stick as well as many of the others.
Departing guitarists Oskar Montelius and Rikard Sundén serve well in their roles, giving the songs enough riffs to feel complete, but never overpowering the songs with their playing. They are given their opportunities to shine through their solos, which are expertly crafted blasts of melody. As parting words, they go a long way to showing the kinds of players they are. The music wouldn't work as well without their presence.
"Carolus Rex" straddles many of the dividing lines. It's epic, but refrains from going over the top. It's melodic, but doesn't bring many of power metal's pop elements into the equation. Mostly, it's an album that aims to be larger than life, but lacks the ruthlessness to get there. It's as good as it is, but could have been better.