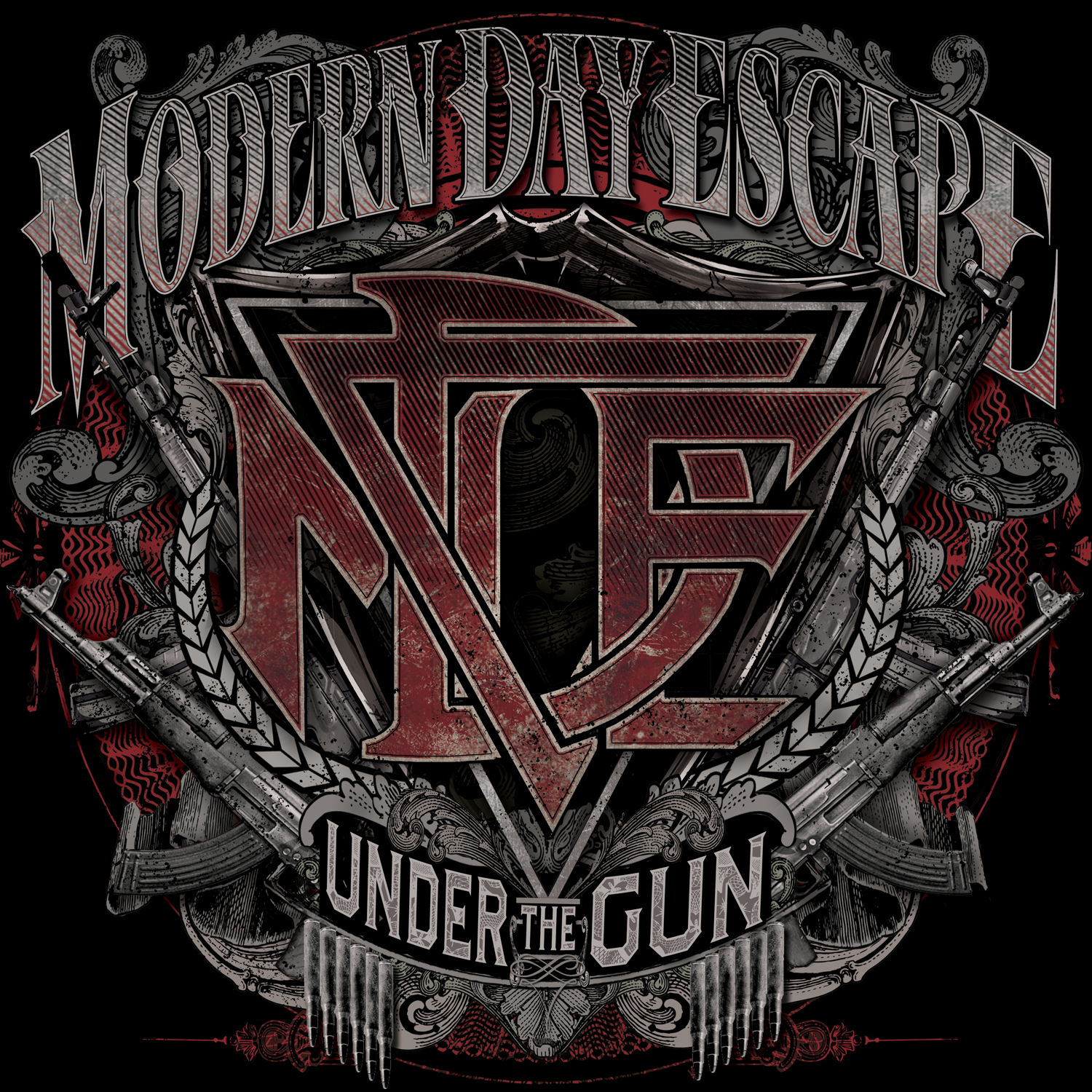 Album Review: Modern Day Escape - "Under the Gun"
Modern Day Escape is the black sheep of Standby Records' family, a wayward but still loving brother who treads a path ever so slightly different than their labelmates. All of the other children that comprise this "Rock and Roll 2.0" movement are caught between the two poles of emo-rock and heavy metal, while Modern Day Escape does not suffer from a similar crisis of identity and image.
Their new effort "Under the Gun" is a uniform, ambitious record that takes bold steps toward carving out a separate niche for the band in this emerging genre. There is very little misplaced teenage angst, no budget for large, dramatic set pieces and a near complete lack of makeup and organized costumes.
What we are faced with in "Under the Gun" is an album that only fails in relation to its lofty ambitions. It is easy to see the forces that have come together to musically inspire the musicians. The entire effort shows dutifully rendered homages to bands that have come before, homages that are sewn into the songs and only revealed when the top layer is removed. In an attempt to incorporate all of those ideas, it is easy to see what "Under the Gun" wants to be, and it stumbles in trying to be all of those things at once.
The title track, if you listen closely, could have been an outtake of The Offspring in an alternate universe. Dexter Holland's sun-soaked, quasi-nasal intonations can be heard in the vocals of James Vegas on many parts of the album, but none more prevalently than on this track.
To that end, Modern Day Escape features some of the same basic rock-punk roots that propelled the entire American punk revival movement in the early '90s (of which The Offspring were the vanguard.) Those themes are covered musically by the heavy handed thudding of Modern Day Escape, which features chuggy guitar riffs coordinated with traditional soloing. It's not bad on that front, as drummer Sandra Alvarenga (ex-Black Veil Brides) asserts herself nicely on tracks like "Don't Hold it Against Me."
"Demons Down Below" is a song that traces the sound of Avenged Sevenfold, and therein is where trouble brews. Attempting to mix these two sounds could have been a stroke of genius, but it ends up making for a less dynamic soundscape. Modern Day Escape has the potential to be a breakout candidate, but it must first solve the problem of how to forge their own identity. A lot of what could have been the album's fiery pinnacles are mowed down and sawed-off, resulting in an album that is not as adventuresome as it should have been.
Modern Day Escape needs to mature a little and spend some more time stewing. While they don't fall into the pit of emo-screaming and half-baked emotional appeals, they also don't convey a full sense of conviction or purpose. Simply having talent isn't enough; a band must make people believe in that talent, and this is where MDE and "Under the Gun" fall short. It's not a terrible listen, it certainly won't make you cringe and even has a couple sparks of something more. But it's not there yet.