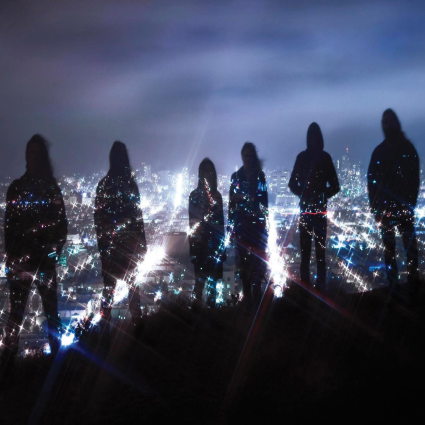 Album Review: Hammers of Misfortune - "17th Street"
The reputation of Hammers of Misfortune precedes them, even with all the tumult and lineup changes over the years. With only two original members remaining and two new additions on this latest effort, cynical fans might expect that the halcyon days of Hammers of Misfortune are over. Yet, they soldier on with "17th Street," the band's fifth official studio release. The band's press tells you that this is an album blending elements of doom metal, progressive rock, NWOBHM, and probably a dozen other long-winded buzzwords.
Ultimately, it's much simpler than that. Rather than dissect the layers of "17th Street," it should be taken as one single, whole piece of artistry. The album is demonstrably unique, beginning with new vocalist Joe Hutton's cavernous bellow and the jaunty song pacing. The cuts are collections of old-school, return-to-basics metal idealism, erected on a foundation forty years in the making.
Commencing with the title track, Hammers of Misfortune refreshingly does more with less, leaving the song with a clever mix of metal rhythms and Electric Light Orchestra keyboards. It's a straightforward piece of retro prog rock, finishing with a clean feel. Hammers of Misfortune is a band that doesn't have to resort to double kicking or an overproduced grittiness to craft an atmosphere.
Writer and ax man John Cobbett says that believing the album is "uplifting" is probably incorrect, and that the songs principally deal with "loss and endings." Lyrically that's probably true, but it's hard to ignore the immaculate, arcing tones of the songs, and the feelings that they can convey.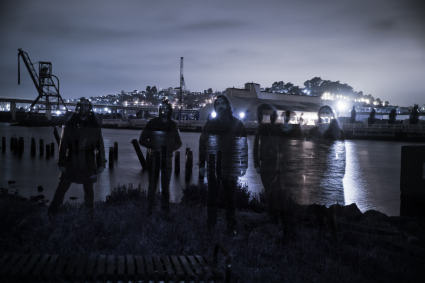 "Staring (the 31st Floor)" is a well-paced, dirge-y march that capitalizes on ideas made new by Black Sabbath in the early 1970's. Layered over with keyboards and Hutton's instantly signature vocals, this cut, among others, is like a cross between Uriah Heep's "Demons and Wizards" album and The Sword's "Warp Riders." That may sound like a backhanded compliment, but I assure you it is not. It works. Trust me. The band follows this up with "The Day the City Died," which is in exactly the same mold, which assures fans that the previous tracks are not outliers.
"Romance Valley" is an agile, sprightly romp that ventures through all the tropes that made progressive rock and metal so novel in their heyday. This is a dramatic, rhythmic piece that blends pieces of Deep Purple, Iron Maiden and Priestess into a 2011 smoothie.
Next on the hit parade is "Summer Tears," a wayward would-have-been-Pink-Floyd song that takes its time to make a point. That habit is one of the dark spots on the otherwise pristine apple that is "17th Street." Leaning into the prog background, Hammers of Misfortune can wander, and give in to minimalist song changes stretched out over six or seven minutes. Additionally, because of Hutton's vocal color and the piano specific to "Summer Tears," the song can sound a little lounge-y.
Wrapping up the end are "Grey Wednesday" which showcases a comfortable, metered bass hum, and "Going Somewhere," a long cut that thuds along in a curious blend of Overkill's "Skullcrusher" and Rush's "2112." Both songs put the versatility of Hammers of Misfortune on a pedestal, which the band certainly believes is their greatest strength.
Between Corbett's guitar range and talent, Hutton's virile voice and the band's overall precision, "17th Street" is a promising effort with a lot of thought and artistic songcraft mixed in. Metal fans who eat, sleep and dream three chord thrash might want to avoid, but fans with an open mind, particularly those who appreciate many options on the metal buffet, will find something to like.