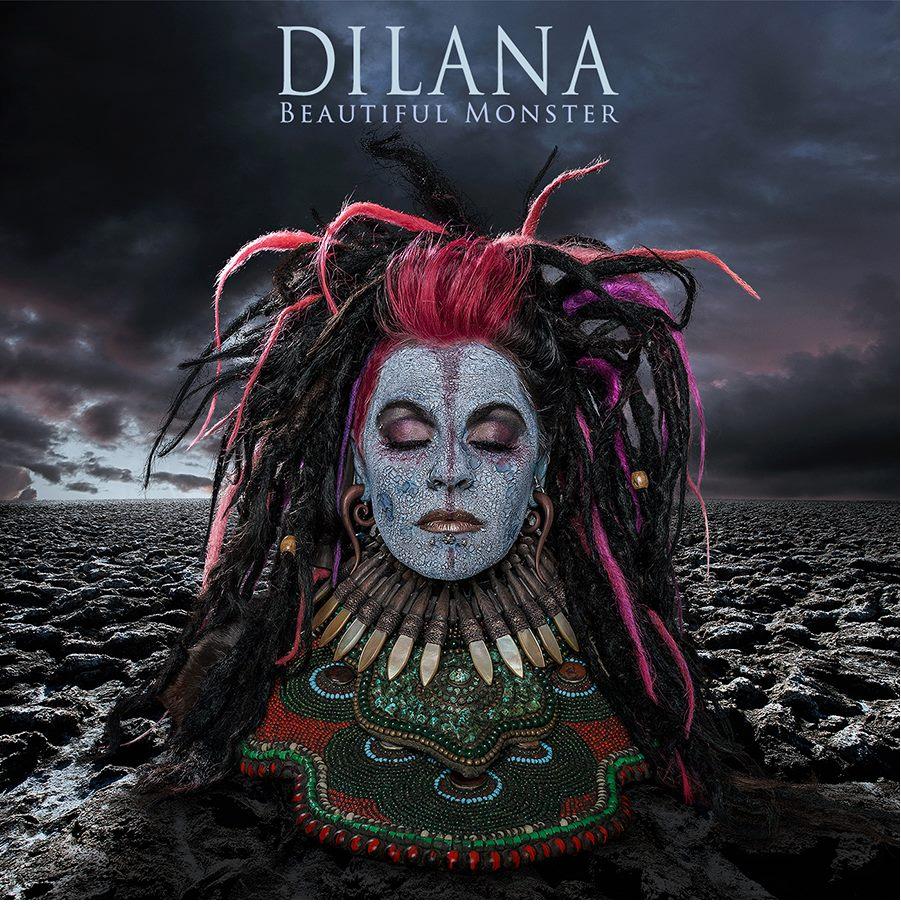 Album Review: Dilana - Beautiful Monster
The human voice is an instrument capable of a connection more personal than any other. Some voices are able to cut through us and reveal parts of ourselves we didn't know existed. That kind of relationship between a singer and a listener is rare, but it's the one I have with Dilana. From the first time I heard her sing on the ill-fated show "Rockstar: Supernova", I could feel there was something in her voice that spoke to me. The road to now has not been easy, but most of the best things in life rarely are.
Dilana's previous album, "InsideOut", had a tortured origin story. But when the music finally found its way out of the shadows, the struggle was soon forgotten. That record showed that Dilana was far more than a contestant on a reality show, it proved that she was capable of creating great music. It remains a favorite of mine, an album I go back to because of those songs, because of that voice.
"Beautiful Monster" marks a new phase in life, a new era in Dilana's career. Financed by her fans, the album strips away the gloss of her past, instead traveling down a more sparse, more organic, more emotional path. "Beautiful Monster" may not even be a rock record anymore, but that's ok, because it's something deeper than that.
Whereas "InsideOut" was at heart a pop record with a rock attitude, "Beautiful Monster" is an artist's album. These are songwriter's songs, the kind that eschew jazz-hands flash for smoldering substance. They slow-burn their way to life, using every ounce of the emotional fuel propelling them. There are hints of the past in the electric guitars backing "The Woman I Am", but even in the louder moments, the guitars sit far back in the mix, an adornment that's careful not to take away attention from the focal point.
Dilana is the supernova here, if you pardon the pun, the force of nature the songs try to contain. The shades and tones her voice takes on during these ten songs are delicately balanced, and a thing to behold. When she reaches back for a note, as she does in the raw closer "Tears", her voice can shake the very earth, but it's the quieter moments that are most stunning. Though soft, her voice retains emotional power, as though it carries the burdens of the world in each note.
"Beautiful Monster" is an album that requires patience to understand. These are not the sticky, immediately gratifying songs "InsideOut" was filled with. The tempos have slowed, the mood is more somber, and the melodies stretch out with a relaxed attitude that takes more than one listen to truly sink in. But when they do, you realize these songs come from a different place, have a different meaning, and will ultimately leave more of an impression on you once they're allowed to sink into the dust we never cleared away.
The perfect evidence of this is on the re-imagined version of "Falling Apart" that appears here. The song, as it appeared on "InsideOut", is one of my favorite songs ever, and yet hearing it in this new light was like hearing it for the first time. Predominantly just her voice and a lone acoustic guitar, Dilana twists the song around into an achingly beautiful declaration of desperation, the kind of emotional moment music so rarely gives me. It's a stunning thing to hear.
"Beautiful Monster" is not at all what I was expecting, but it's more than I could have hoped for. What Dilana has delivered is a set of songs that dig deep and feel like they're showing you her very heart. Dilana's writing has never been better, painting vivid images that heighten every song. Singing "like a spider's web, every thread you break, a new one is born in its wake" is not just a great bit of poetry, it mirrors the song's delicate touch, and is a wonderful display of Dilana's remarkable growth as a songwriter.
"Beautiful Monster" is a remarkable album, one that as a listener I'm enthralled with, one that as a songwriter I'm in awe of. "Beautiful Monster" is not just the best album so far this year, it's one of the most emotionally resonant albums I've ever heard.