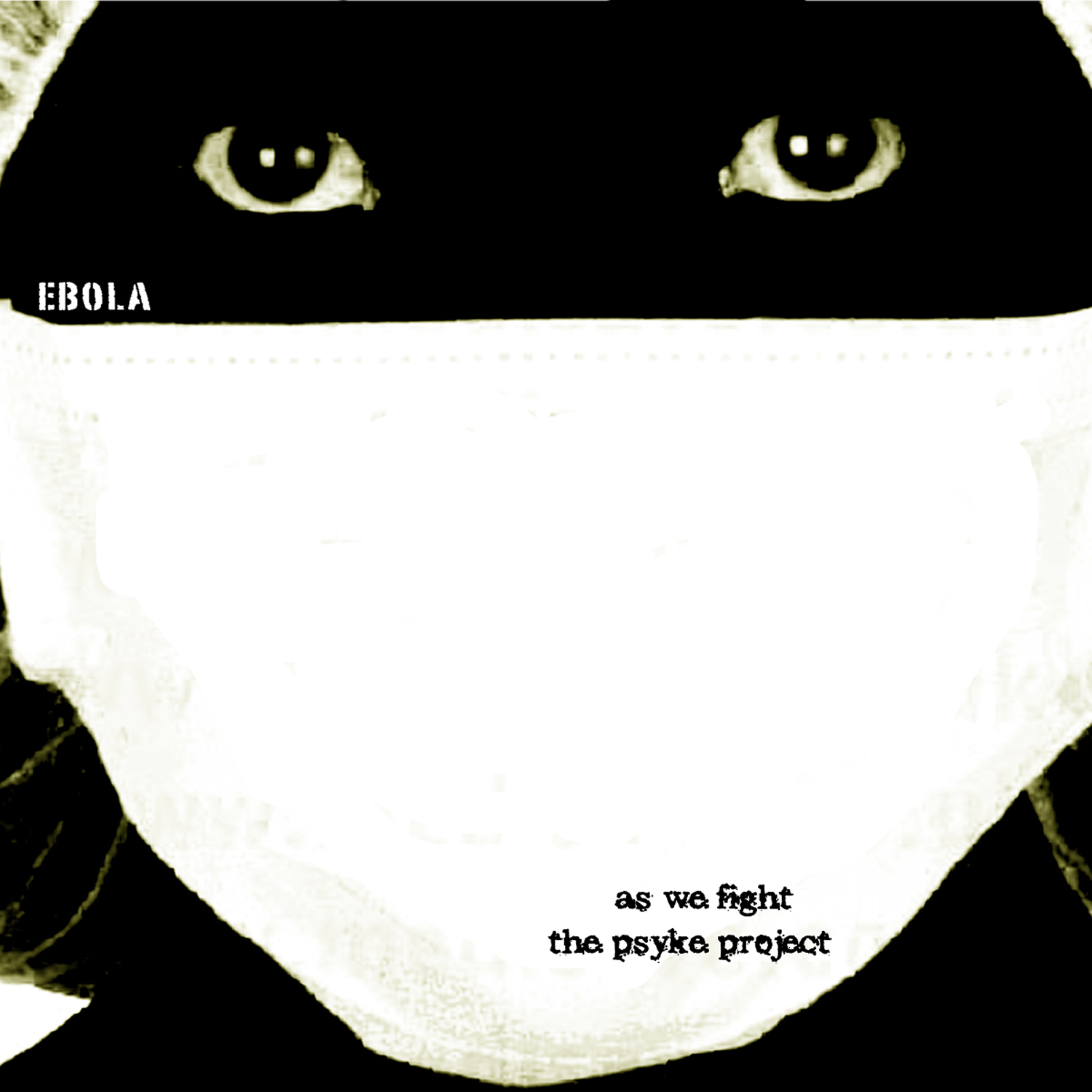 Album Review: As We Fight/The Psyke Project - "Ebola" Split EP
Oh, the split EP. Some of you, particularly the punk fans among you, will also recognize this gimmick as a "Versus" album, where two bands split the tracks and try to bring their best guns to bear. I've always tried to picture a split EP like some kind of heavy metal Sharks/Jets West Side Story knife fight, but…wait, what? More contemporary reference? What the hell do kids watch these days? Fine, I've always tried to picture it like a "Stomp the Yard" style showdown.
If this were a face-off between As We Fight and the Psyke Project, As We Fight has the superior showing and would take home the garish title belt. The pulverizing Danish band hammers their way through the first four cuts, while the more hardcore Danish band can't quite meet the same level of ferocity.
Part of the problem is that The Psyke Project plays a remarkably similar style to their countrymen. If As We Fight had finished their four-song set and passed the stage onto a band that sounded markedly different, the EP could have been more versatile overall. As it is, rather than come up and switch gears, or even play a game of "anything you can do I can do better," (there I go with the musicals again,) The Psyke Project boldly says "anything you can do, I can do…not quite as well."
What makes As We Fight stand out as the better half of "Ebola" is their ability to play within their own talent. That sounds like a backhanded compliment, but isn't. Given the number of bands today who have skill but stubbornly choose to play away from their strengths (*cough*Unearth*cough*,) the existence of a band who has a tangible feel for their best asset is refreshing.
It doesn't hurt that As We Fight's half of the EP sounds like a hardcore-infused modern redux of Alice in Chains' "Facelift." "Save Me" (how many bands have written a song called "Save Me?" Someone google this and have a report on my desk by morning,) and "Bitter End" both have that sloppy, detuned "We Die Young" feel, which in the end makes your head swing and your foot stomp.
The Psyke Project is built on the same principles of distorted, fuzzy music, but instead is leaning for a more drawn-out, gore metal feel. Not as up-tempo or consistently rhythmic as As We Fight, the Psyke Project instead concentrates on sounding raw and dangerous. The band nails what they're going for on the seething "This Road to Hell," but is a little too unpolished to match that sense on menace on the other tracks.
From all that, it probably sounds like the Psyke Project falls completely flat, and that's not nearly the case. The band has some well-done moments, and five songs is hardly an adequate sample size to gauge their acumen. That said, they are upstaged on the "Ebola" split EP by As We Fight, who pumps out four pretty solid, hard-charging tracks.