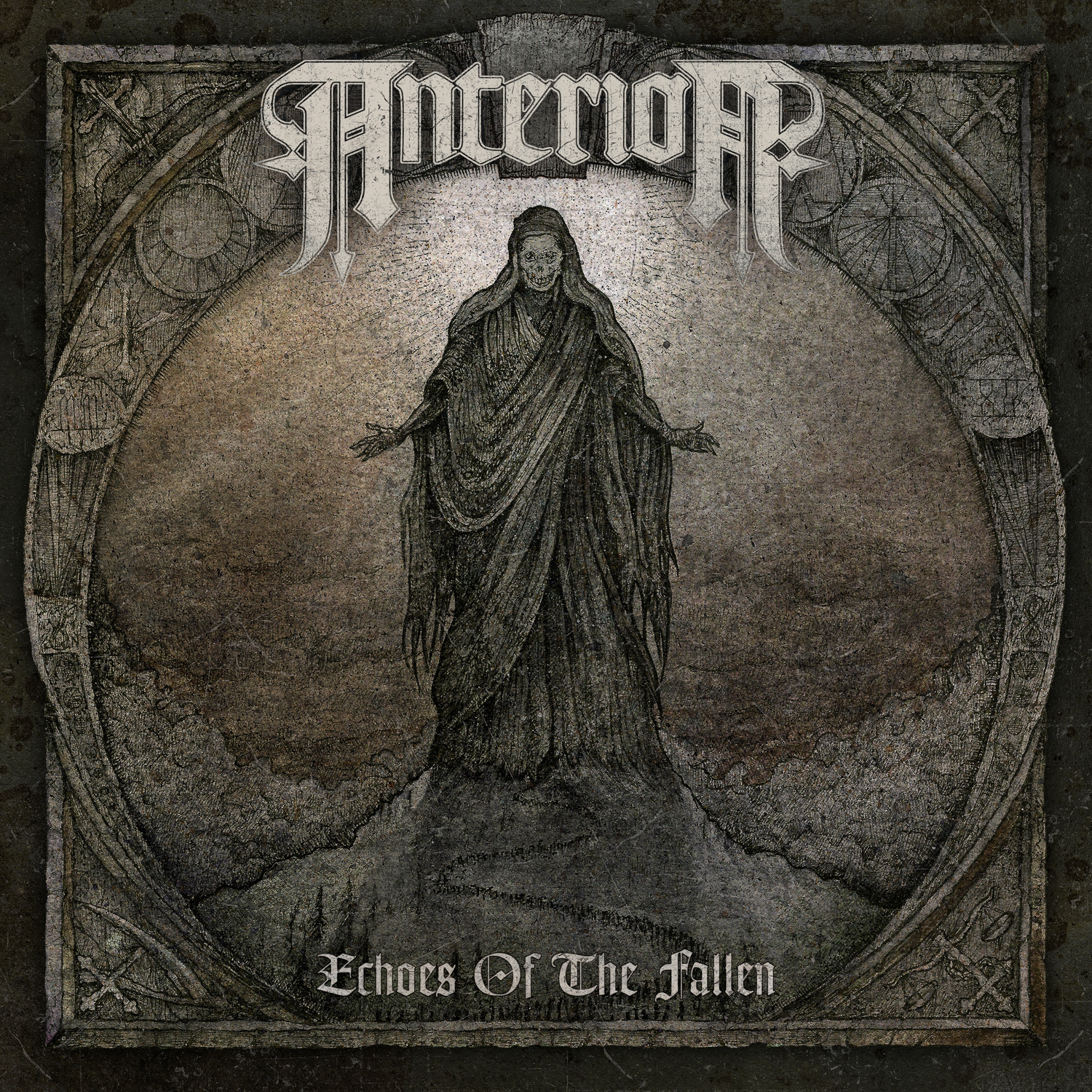 Album Review: Anterior - "Echoes of the Fallen"
Emerging from Wales, Anterior arrived on the scene in 2007 with their debut album "This Age of Silence." Critics worldwide credited the band's acumen, and heavy metal pundits were now watching Anterior closely on radar. Widespread touring in support of acts like The Black Dahlia Murder, DevilDriver and Dragonforce increased the band's notoriety, all underscored by their affiliation with Metal Blade Records.
Four years later, Anterior returns with their sophomore effort "Echoes of the Fallen," and their progression as musicians is readily evident. Pairing with producer Scott Atkins (and perhaps, between the lines, a larger recording budget,) has done wonders for Anterior, as "Echoes of the Fallen" is a much more matured, refined effort than "This Age of Silence." Considering that their debut was put together when many of the members were hardly old enough to grow facial hair, a jump in musical eloquence was probably to be expected, but Anterior has gone beyond the pale of what listeners anticipated.
"Echoes of the Fallen" comes off best as a European take on the American metalcore movement, sounding somewhere between Shadows Fall and Iron Maiden. The end product is meticulously paced and carefully thought out, while at the same time heavy and stalwart.
Anterior's new album is best intended for those who are addicted to guitar virtuosity. Leon Kemp and Steve Nixon combine to twist highly technical solos together on just about every cut, with seamless transition from lead to rhythm and back again. Their ability is the album's trademark and lasting legacy, above and beyond all other aspects of the album.
Strangely enough, "Echoes of the Fallen" begins slowly, with two of its most generic tracks, "To Live Not Remain" and "Blood in the Throne Room" getting things off to lackluster start. Thankfully, the album kicks into gear with single "Tyranny," a piece with a high ceiling and an upfront sound.
"Echoes of the Fallen" pounds on from there, rolling into the album's most demonstrative cut "Of Gods and Men." With only a couple of exceptions, the album capitalizes on the band's potential, creating a sound that is both fast and articulate. Guitar solos abound from mid-album on, particularly from cut six on, beginning with "The Evangelist" and concluding with the end of the album.
Anterior's album isn't without a fair share of faults that the buyer should be aware of, however. The album lacks spontaneity. Many of the break downs and other heavy-handed pieces feel like they were placed where they are more because of science and engineering than songcraft or desire. The consequence of that is an album that despite all it's technical acuity, lacks a feeling of suspense. The listener may find it difficult to feel "along for the ride" as it were, particularly considering that the album is loud and fast, but lacks an in-your-face intensity and conviction. Luke Davies' vocal performance is adequate but forgettable, especially when paired with a metalcore styling that can be generic in its weak moments.
"Echoes of the Fallen" is high on style and low on fat, weighing in at a positively svelte forty-four minutes. It is best heard by discerning fans willing to give it two passes and possessing the ability to mentally separate the prolific guitar from much of the metalcore bedding. The album is a capable accomplishment and another step forward for a young band on the rise.