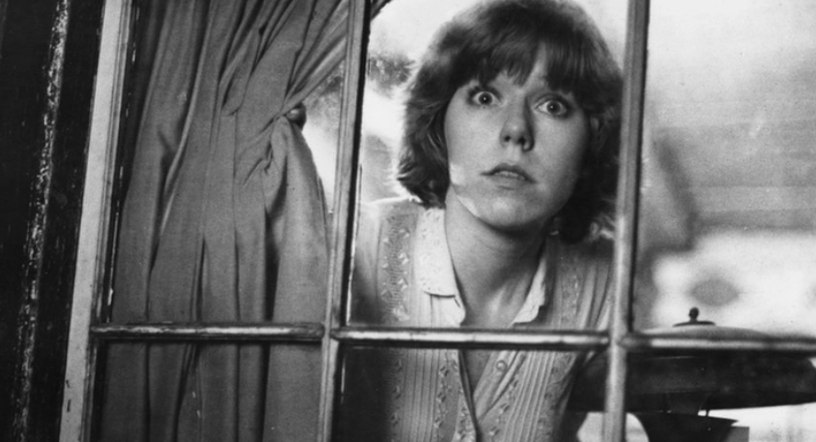 Advance Look: His Name Was Jason
Friday the 13th Part IV is an immoral and reprehensible piece of trash.

- Roger Ebert
THE DEAL
"His Name Was Jason" is an independent documentary on the "Friday the 13th" series, about to be released by Anchor Bay Entertainment. It's the brainchild of one Anthony Masi, whom horror fans may know as the man behind the documentary "Halloween: 25 Years of Terror" from a few years back. Based on his success with that material, he was recruited to immortalize Jason in the same way he had Michael Myers.
And let's face it, Paramount Pictures has never really given Jason his due. Even the new Special Edition DVD's leave a little something to be desired, so it's nice to see a fan with a healthy respect for the character and series take a shot at chronicling the series. I was recently afforded an advanced look at the doc, and here are my thoughts.
THE PROS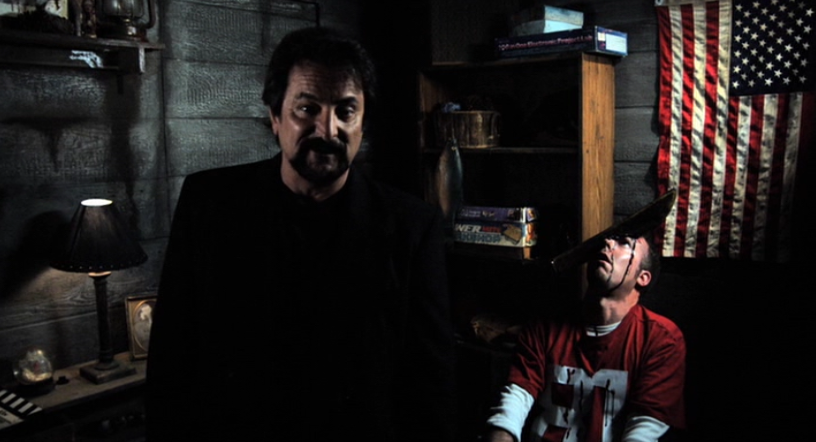 Camp Crystal Lake rocks.
- Tom Savini
To date, "His Name Was Jason" is by far the most extensive retrospective on the "Friday" series that has ever been put to video. There have been a few books, such as "Crystal Lake Memories", but this to my knowledge is the first time it has really been done with this medium, at least properly. According to Masi (in an interview that will be on the site this coming Monday), the project was brought to Paramount and they refused it. They did however quote a price for the rights to footage, and with that paid Masi, Farrands and Co. set out to make the magic happen.
And did they ever. According to Masi, 90 actors/actresses/filmmakers and various other crew members were brought in and interviewed, the majority of which made the final cut. There are the usual faces familiar to convention goers such as Ari Lehrman, Betsy Palmer, Tom Savini, Harry Manfredini etc... but also making appearances here are some of those who only recently seem to be stepping into the spotlight as Friday alumni. Highlights for me were Shavar Ross - "Reggie The Wreckless" from "Friday... Part 5", and Robbi Morgan - the hitchhiker from the original. It's nice to see some of these faces join the fray and the fun. As a side note, Jensen Dagget - Rennie from "Jason Takes Manhattan" - wins the award for being even more beautiful than she was in the original film. She seemed so innocent!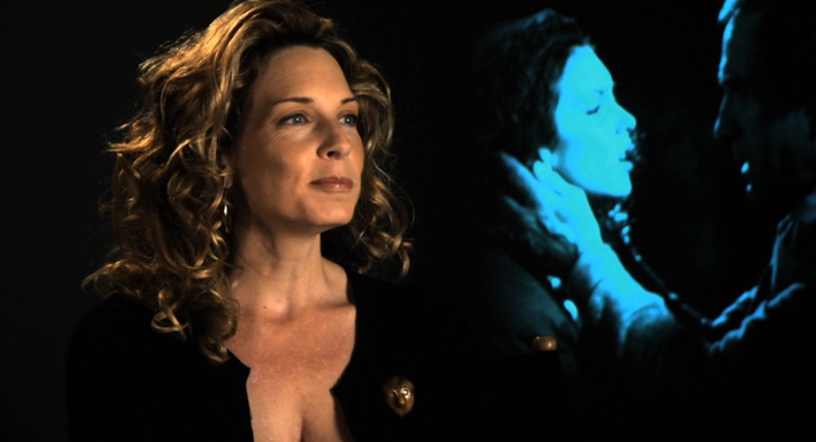 Whoa
The first 10 minutes or so are a lightning quick recap of the stories from the entire series. The pace is brisk throughout the entire thing, and we see lots of great behind the scenes photos mixed with just the right amount of footage used for B-roll. With that out of the way, it dives right into deconstructing Jason's character, his motivations, patterns etc. They then dive deeper into the minutiae of making the films, the difficulties of pulling off the prosthetic makeup and death scenes, the controversy surrounding the violence, and finally Jason's impact on pop culture. While a lot of it may not seem like new information to us hardcore fans, it's presented in a fast paced, heavy metal fashion that keeps the everything brisk and light. Plus, the wraparounds with Tom Savini make the whole thing just that much cooler. He's always seemed a bit standoffish at conventions, but man does he make a great horror host. Somebody pitch this pilot NOW.
THE CONS
As much as I'm sure most reviews of this film are going to be nothing but glowing recommendations, I feel it only fair to our readers to point out one major thing that kind of irked me about the actual feature length documentary. Once they zoom through the synopses of each film (a part which I actually enjoyed immensely), they jump straight into almost 35 minutes of breaking down Jason's motives and patterns, and unfortunately, a tired examination of the "Final Girl" concept in slasher films. This really is less of a "qualitative" criticism than it is one of what they chose to focus on in the feature.
As a hardcore - "I've seen each of these films 30 times and read all the books" - type of Friday fan, a lot of this was information I've already heard said 10 different ways. The "final girl" discussion in particular felt much too long to me. In that sense parts of this doc seemed focused more on the casual fan, or even the non-fan, moreso than the jaded horror aficionado. For my money, I would have liked for more of it to be focused on the behind the scenes, making of material. I realize that not everyone is as familiar with the dynamics of the slasher film and the formulas with which they follow as some of us are, but I still found these parts a bit tedious to sit through.
Beyond that, it became apparent at times that they were going for an "everything but the kitchen sink" approach. With 11 films and 90 interviewees, ultimately that's understandable. The sacrifice though is that they're able to cover a huge range of topics, but not focus on any one for a long enough period of time. This leaves many stones unturned, at least in the feature itself.
THE VERDICT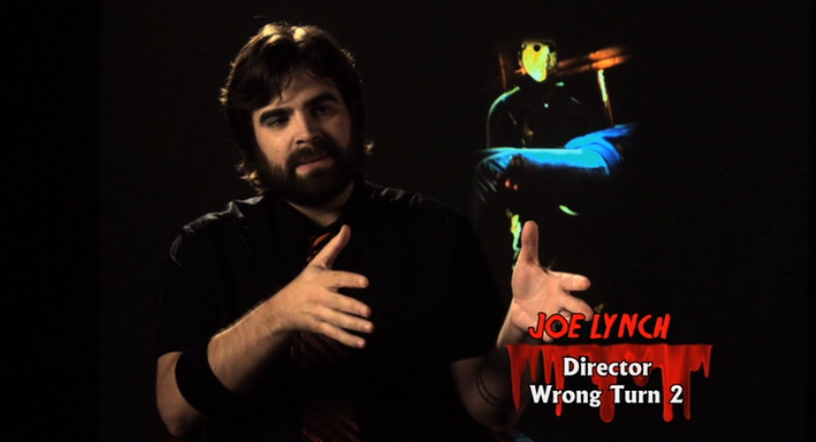 Joe Lynch, doing his best Grizzly Adams impression
These complaints aside, this film oozes love of the genre and the series from start to finish. In addition to the cast of Friday regulars they've assembled, there's also some great appearances by Joe Lynch ("Wrong Turn 2"), Adam Greene ("Hatchet"), Seth Green ("Robot Chicken", "Idle Hands") and a handful of other celebrities whose only involvement is just being huge fans. Their thoughts are almost more interesting, because many of them are coming at the subject from the same position we are - rabid, die-hard fans. Finally, the whole thing is topped off by a few appearances from some of my online horror community peers (lucky bastards).
And in case you didn't fully find what you were looking for in the feature, the DVD has OVER 4 HOURS of interview outtakes. There is lots more material from all the actors who have played Jason, all of the directors and much much more. Despite my slight issues with the focus, I have to state again how impressed I am with the massive scope of this whole project. When "His Name Was Jason" comes out next Tuesday, make sure to get yourself a copy. For only 13.99, there's no way you'll be disappointed.