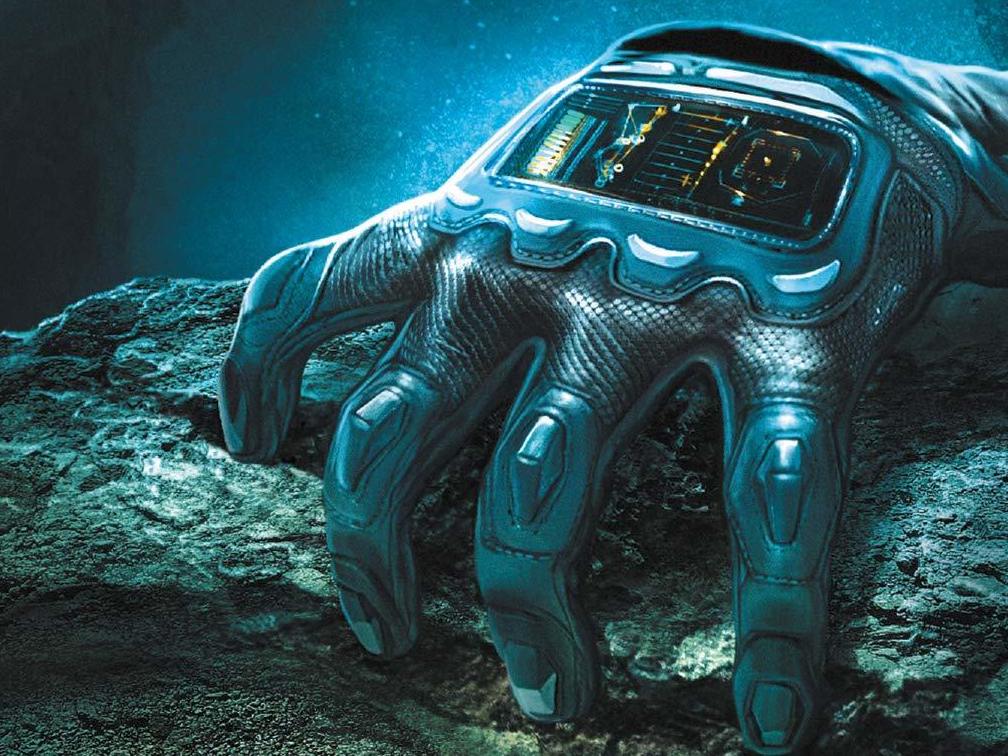 9 Horror Books Written By Women
Ed. Note: Welcome Alyssa to the BGH writing team! Alyssa herds all the cats over at the BGH Bookclub and makes sure our conversations stay on track...until they don't need to. Be on the lookout for her coverage of bookish things in the future and join our Patreon for more book worm activities. (Cover: The Luminous Dead, Harper Voyager, 2019).
---
For the last twelve years, many in the horror community have come together every February to honor the women of the genre. As that appreciation grows beyond a single month, I've put together a short list of horror/thriller novels written by women that are worth reading any time of the year. These selections offer a little of everything--ranging from classics to sci-fi to historical fiction--and readers should find something accessible for a variety of age ranges and sensitivities. Check them out and join this month's BGH Bookclub conversation on the first pick!
Cover: Joaquín Pertierra; French Gothic Dolphin Publisher, circa 1960s
Adult Horror Written by Women:
1. Frankenstein by Mary Shelley
You can't go wrong with the one that started it all. Frankenstein, written by Mary Shelley as a teenager after a horrifying vision, is a classic for a reason. The story of a man grappling with the aftereffects of his attempt to create life, while not outright scary for us today, was shocking at the time. Frankenstein has established itself as a foundational piece of horror literature. Also, it's in the public domain, so it's easily accessible!
2. Pretty Girls by Karin Slaughter (CW: sexual assault)
This novel teeters between horror and thriller, but the events within the novel itself make it a horrific work in my eyes. 20 years after the disappearance of Julia Scott, another girl has disappeared. Julia's sister, Claire, is convinced that the disappearances are linked. In the age of repetitive domestic thrillers, Pretty Girls is refreshing in that it doesn't focus solely on an unreliable housewife drinking her way through the days. And it's rough. Like watching Henry: Portrait of a Serial Killer rough.
3. The Luminous Dead by Caitlin Starling
I'll be honest: space freaks me out. If you're a fan of both Alien and The Descent, The Luminous Dead is for you. A caver fights for survival when she is trapped on a strange planet after lying about her credentials. It's claustrophobic, terrifying, and oppressive. I already think Gravity is terrifying, but this is worse (better?).
4. The Hunger by Alma Katsu
Fans of creepy history will be familiar with the story of the Donner Party, a doomed caravan of travelers that were slowly whittled down to nothing on their way to California in the mid-1800s. Their stories of survival cannibalism have been passed down for nearly two hundred years and have been examined in every way possible— at least, we thought so. Then Alma Katsu published The Hunger. Katsu brings the members of the Donner Party to life in her creepy, unsettling novel while finding a unique approach to the narrative.
5. The Lady from the Black Lagoon by Mallory O'Meara
Podcast host Mallory O'Meara debuted as an author in 2019 with The Lady from the Black Lagoon: Hollywood Monsters and the Lost Legacy of Millicent Patrick. This love letter to horror—and the women who pioneered it—takes us through the life of Millicent Patrick, an artist whose legacy has been lost to time and misogyny. Patrick's part in the creation of the titular Creature from the Black Lagoon has been heavily debated by the horror community for the last 60 years, but O'Meara passionately hunted down records to lend credence to the claim. You can tell how much she truly loves the genre and the artist, which made this book a great read.

Cover: Sadie, Wednesday Books, 2018
Young Adult Horror
Here are some suggestions for younger readers, or someone who just wants an easier read!
1. Sadie by Courtney Summers (CW: sexual assault, abuse of children)
Sadie's sister Mattie has been found murdered, and Sadie herself disappears on a quest to find her sister's killer. Mix that with a podcast chronicling Sadie's story and you've got a dark tale of the lengths someone will go for their family. The ending of this book still haunts me. HIGHLY recommend listening to the audiobook.
2. Allegedly by Tiffany D. Jackson (CW: sexual assault)
When Mary was nine years old, she and her mother were convicted of (allegedly) killing a baby that was in their care. Now Mary has been released into a group home where she is under constant fear for her life and is trying to unravel the mystery that ruined her. This thriller is a gut-punch, but Tiffany Jackson pulls it off. Her next novel, Monday's Not Coming, wasn't quite as strong, but is also worth checking out.
3. Ten by Gretchen McNeil
Okay, I'll admit it— I haven't read this one yet. But the premise has me hooked, and it's high on my list. Teens partying on an island are suddenly cut off from the world, and a killer is taking them out. It sounds like fancy-boy Scream and I am into it.
4. The Diviners by Libba Bray
This one leans more dark fantasy, but is still worth a read for the horror fan looking for a good YA story. Set in New York City in the 1920s Jazz Age, Evie O'Neill has been sent to live with her weird uncle and help him run his Occult Museum after a hometown scandal. Her secret? She can read the histories of objects she touches. Soon after she arrives, a serial killer known as "Naughty John" begins taking victims. This is one of the best audiobooks I've ever listened to, and if you do check this out, I recommend listening to it.