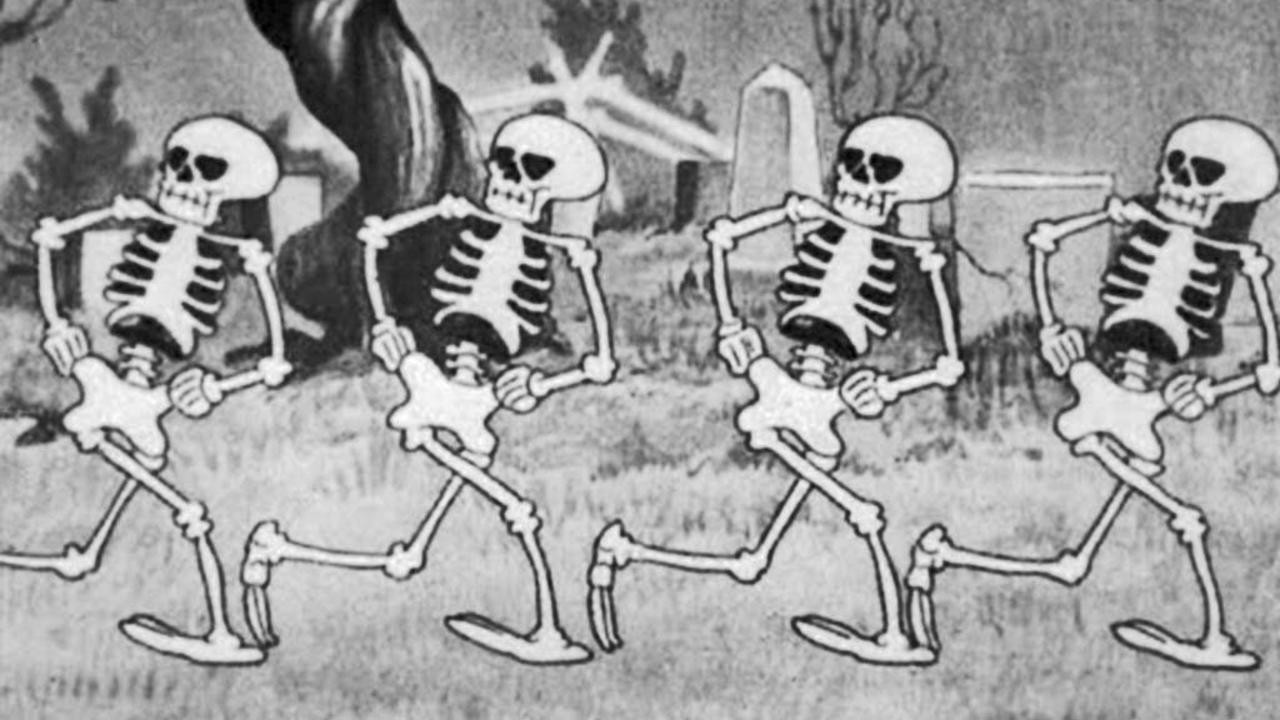 9 Classic Halloween Animated Specials
Perhaps it's because I watch so much horror throughout the year, perhaps there is a certain sense of nostalgia in the air during this time of year but Halloween brings me back to my childhood. The decorations, candy and that unforgettable chill in the air always brings me back to a time when scares were simpler, a time when I could flip on the television eat baskets of candy and watch cartoons without crushing shame as I live with the knowledge that I'm little more than an awkward man-child.
So with that in mind, let's go back to a simpler time and take a look at the best Halloween Specials.
Some ground rules first:
1) Must be Animated.
2) No Feature Length Films-I love the Nightmare Before Christmas as much as anyone that spent their childhood in Hot Topic, but it's not a fair comparison
3) No Episodes of Television Shows- I fondly remember the time Ren and Stimpy convinced a ghost to commit suicide however it has no place on this particular list. Besides it would be virtually impossible for me to prevent this from just being a list of Simpson's Treehouse of Horrors and Spencer already did a great job of that.
Dr. Seuss's Halloween is Grinch Night
I'll be honest, overall this isn't a great Halloween special or cartoon really. However, there is something absolutely wonderful about the spirit of Dr. Seuss being turned into a more sinister. This is the Grinch that everyone associates with Christmas and for the character to be woven into this strange nightmarish world creates a sort of spooky ambiance that makes the whole thing worth tuning in for.
Witch's Night Out
A witch voiced by Gilda Radner, decides it's time to get kids to take Halloween seriously again. With bizarre antiquated music, sound design and perhaps the worst animation you can think of, this is a sluice of pure 70s Halloween nostalgia.
Danse Macabre - Camille Saint-Saens
Short and made up of still animation with beautiful musical accompaniment. This is a beautiful starting point for a long haunted Halloween night.
Trick or Treat Folks
Classic Disney short. The sort where Donald has no qualms of straight up child abuse and Huey, Dewey and Louie are eager to violently assault their uncle. What's better than that you say? Well this one takes place on Halloween night and has a witch.
It's The Great Pumpkin Charlie Brown
A true classic.
Bugs Bunny's Howl-o-ween Special
Bugs Bunny, a witch, Dr. Jeckle and My. Hyde and a boat load of Halloweentastic shenanigans makes for a wonderful special for all ages.
Garfield's Halloween Adventure
If you've never seen Garfield's Halloween Adventure you probably would wonder how the hell it got on a list like this. Well I have an answer for you, and I don't particularly like your tone either. In short, it's awesome. The music, the tone and the story are all perfect, not to mention a pitch perfect homage to John Carpenter's The Fog in the last ten minutes. Don't take my word for it, watch it.
The Legend of Sleepy Hollow- The Adventures of Ichabod and Mr. Toad
This is the second part of The Adventures of Ichabod and Mr. Toad and it's flat out amazing. It tells the story of The Headless Horseman with so much atmosphere and vigor that I remember nearly every scene from when I was a child. If you haven't seen this, do yourself a favor and seek it out in its entirety.
The Skeleton Dance
This 1929 Disney Classic is just brilliant. Not only is it a great short to watch on Halloween it's one of the landmark achievements by the young animator at the time. In other words without this piece of macabre animation we probably would never gotten the hours and hours of fantastic Disney animation that followed. The animation, music and atmosphere are top notch with a final reminder that no matter how bad and scary you think you are, there's always something worse out there.