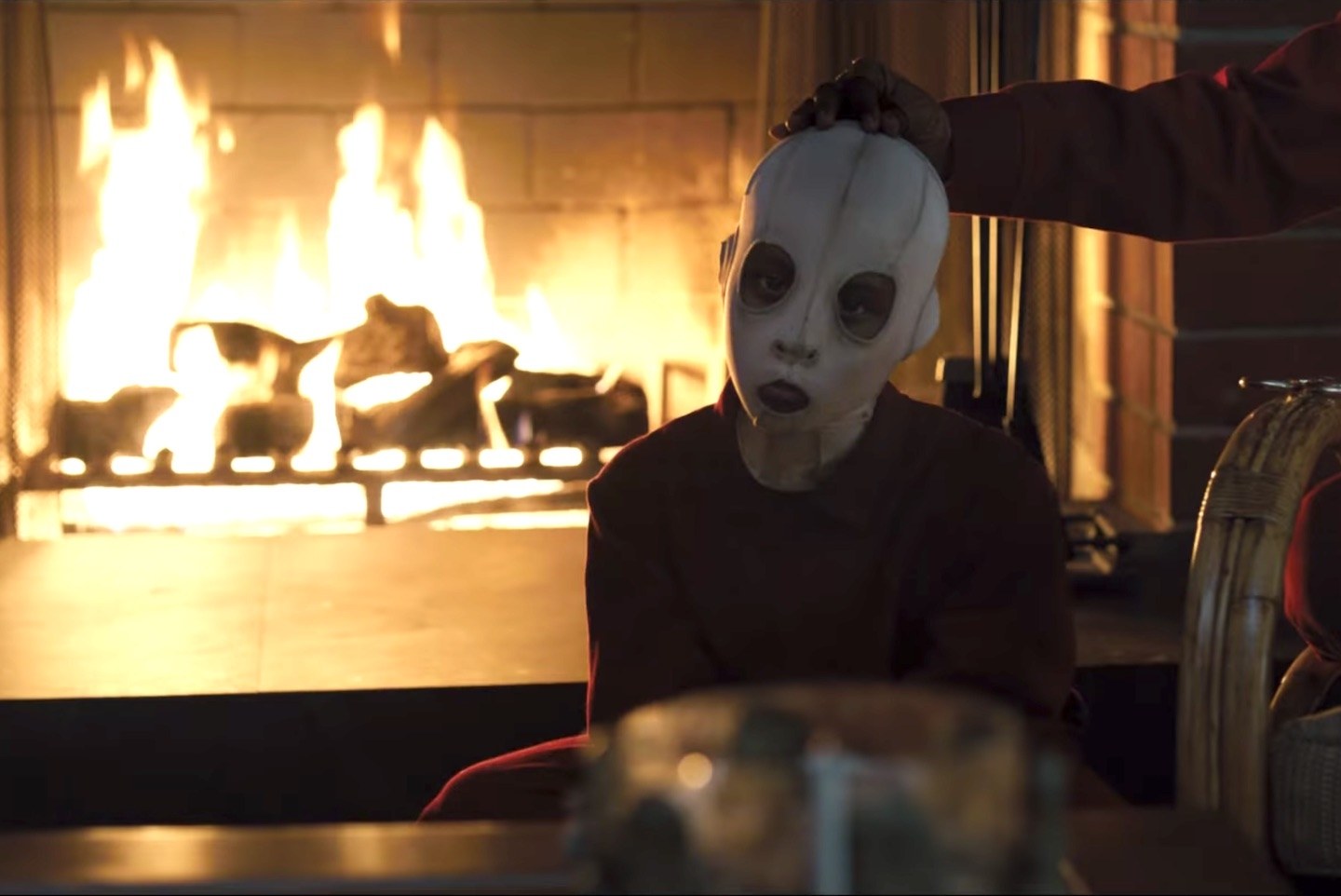 2019 Most Anticipated Horror Films
Well, well, well. Here we are 2019. 2018 was a pretty good year for horror. But we've all done a lot of growing and it's time to put childish things away and become adults. By watching a bunch of movies with creepy kids doing creepy shit.
So kick back, relax and enjoy a walk in the future for some films in 2019 worth mentioning.
---
The Final Wish - Limited January with full release later in the year
Director: Timothy Woodward Jr
Starring: Lin Shaye, Michael Welch, Tony Todd
Ok, this trailer may be irritating as all hell, and the premise is sort of Wishmaster without the creepy, silly ass genie, but this might be just fun enough to check out. Plus Tony Todd is hanging out and I always wanted to hang with Tony Todd.
---
One Cut of the Dead - Jan 28
Director: Shin'ichirô Ueda
Starring: Takayuki Hamatsu, Yuzuki Akiyama, Harumi Shuhama
This horror comedy was widely praised at Udine and has garnered near unanimous praise in Japan. The film centers on a director making a zombie apocalypse film who happens upon a real zombie apocalypse to his utter delight. Finally we are seeing a release this year in the United States.
---
Velvet Buzzsaw - Feb 1
Director: Dan Gilroy
Starring: Jake Gyllenhaal, Rene Russo, Toni Collette, John Malkovich
For many horror fans this may be a strong contender for the most anticipated film of the year. A lot of that has to do with the hype of Nightcrawler director Dan Gilroy bringing us a horror film with an outstanding cast including Jake Gyllenhaal. If you want further evidence that this is sure to light the internet on fire check out the following trailer. Be warned though as it shows A LOT.
---
Piercing - Feb 1
Director: Nicholas Pesce
Starring: Mia Wasikowska, Christopher Abott
Piercing is a dream-like and brutal film set to be one of the most shocking and twisted releases of the year. What else can you expect from Nicholas Pesce, the same filmmaker who brought us the darkly violent Eyes of My Mother. Oh yeah, this is also based on a story by Ryu Murakami who wrote a little book called Audition. So you know how this is going to go. Check out Craig's review of the film.
---
Lords of Chaos - Feb 8
Director: Jonas Akerlund
Starring: Rory Caulkns, Sky Ferreria, Emory Cohen, Jack Kilmer
If you're paying attention this was on last year's list as well and it DID come out in 2018 just not for wide distribution. This is the year most of us finally get to set our eyes on a Lords of Chaos film...though without any of the actual music. But still, we are pretty hyped for this year's Creepy Kid film #1
---
The Prodigy - Feb 8th
Director: Nicholas McCarthy
Starring: Taylor Schilling; Jackson Robert Scott
Creepy kid film #2. Of the bunch this one seems like it will be the closest thing to a straightforward horror flick but Nicholas McCarthy really showed he could flex his weirdness in that Holidays: Easter segment. So this might be one to keep an eye on.
---
Happy Death Day 2U - Feb 13th
Director: Christopher Landon
Starring: Jessica Rothe, Israel Broussard, Ruby Modine
Do 30 somethings playing 20 somethings in college count as creepy kids? Probably not, but this shit looks like barrels of fun.
Be aware the below trailer for this film spoils the ending to the first film. But if you haven't seen the first film, what are you doing? It's fun. Go watch it. And if you didn't like it—don't complain to me internet dweeb. Ask yourself why you hate fun so much.
---
Us - March 15th
​
Director: Jordan Peele
Starring: Lupita Nyong'o, Winston Duke, Elizabeth Moss
I mean after Get Out do we have to have any other reason to be hyped for Jordan Peele's next horror flick? Probably not. As far as most here at BGH are concerned this is the big daddy horror release of the year. But just in case you aren't sold, you could check out the trailer below and it's beautiful use of "I Got 5 on it". Be aware though it does spill a LOT.
Note: Could have counted this as Creepy kid film number 3 --but I'm not doing it.

---
Director: :Babak Anvari
Starring: Dakota Johnson, Armie Hammer, Zazie Beetz
A left behind phone in a bar, begins to cause chaos for a bartender in New Orleans. It's all pretty vague and we don't know much more about this film but if you've seen Babak Anvari's 2016 film Under the Shadow you know why there's reason for some buzz around this.
---
Pet Semetary - April 5th
Directors: Kevin Kolsch, Denis Widmyer
Starring: John Lithgow, Jason Clarke, Amy Seimetz
Sure this might be slotted in your brain as another lackluster remake. After all John Lithgow isn't even trying to do a Maine accent as Jud. But there's also a lot of hope with directors Kevin Kolsch and Denis Widmyer at the helm. Here's hoping that dead isn't better. This one sure as hell does count. Creepy Kid number 3.
---
Hellboy - April 12th
Director: Neil Marshall-Dog Soldiers, The Descent
Starring: David Harbour; Milla Jovovich; Ian McShane
Sure the trailer sells a very unfocused tone and losing Ron Pearlman is a tough pill to swallow. But Neil Marshall has a hell of a track record both on the big and small screen. Also there's a something to be said for the possibilities of an 'R' rated HellBoy film
---
The Curse of La Llorona - April 19th​
Director: Michael Chaves
Starring: Linda Cardellini, Patricia Velasquez, Raymond Cruz
Yes the weeping woman. She's spooky and hunts kids. Basically, a longstanding folk tale to keep kids away from rivers at night. So why do we care about this film? Well Michael Chaves is the director of the next Conjuring film and this is his first feature film. Could this be a cautionary tale woven into a cautionary tale?
---
​
Director: David Yarovesky
Starring: Elizabeth Banks, Meredith Hagner, David Denman
Creepy kid number 4. This time he's superman-- kind of? Produced by James Gunn and written by his brother and cousin? Is this some kind of sneaky DC ultraman film? Who knows. But one thing's for sure, all of this seems like a weird stew, but this trailer just looks awesome.
---
Godzilla King of Monsters - May 31st
Director: Michael Dougherty
Starring: Millie Bobby Brown, Vera Farmiga, Sally Hawkins, Zhang Ziyl
Mothra, Rodan, King Ghidorah and of course the King. This film is for anyone that complained about a lack of monsters in the last Godzilla film. Besides; just look at the trailer.
---
Child's Play - June 21st​
Director: Lars Klevberg
Starring: Aubrey Plaza, Gabriel Batemen
Some films just make it on the list because of morbid curiosity. The Child's Play remake is one of those films. There's no Charles Less Ray, No Brad Dourif, No Good Guy Dolls. Just misprogrammed AI gone awry and some teens banding together to put a stop to it a la Small Soldiers…. plus Aubrey Plaza. And no—creepy dolls don't count as creepy kids-unless they are Brahams.
---
47 Meters Down: Uncaged - June 28th
Director: Johannes Roberts
Starring: John Corbett, Nia Long, Sophie Nélisse
What are we the type of people not to get excited about people getting eating by sharks? I don't think so. Also the last one had a Mandy Moore in a cage this time—it's different.
---
The New Mutants - Aug 2nd​
Director: Josh Boone
Starring: Maisie Williams, Anya Taylor-Joy, Antonio Banderas
Creepy kids number 5. The New Mutants is definitely a Marvel property but if you have any question what genre this director is going for they should be put to rest by the trailer.
---
Midsommar - Aug 9th
Director: Ari Aster
Starring: Will Poulter, Florence Pugh, William Jackson Harper
While visiting a village in Sweden the cast of characters are treated to a set of bizarre seasonal traditions that serves to horrify them. Now this might seem like a setup for shlocky b-movie culture-shock idiocy but after Ari Aster's direction of Hereditary last year, there is plenty of reason to expect something much more intriguing.
---
Scary Stories to Tell in the Dark - Aug 9th
Director: André Øvredal
Starring: Austin Abras, Dean Borris, Gil Bellows
Being produced and written in part by Guillermo del Toro isn't the only reason to be excited for this project. Director André Øvredal has given us two very solid films in Trollhunter and The Autopsy of Jane Doe. Also, if I didn't put this on the list 9 year old me said he'd punch me in the balls.
---
It Chapter 2 - Sep 6th​
Director: Andres Muschietti
Starring: Jessica Chastain, Bill Hader, James McAvoy, Bill Skarsgard, James Rasone
It Chapter 2 has done itself a huge favor by bringing in a fantastic cast to play the adult version of our favorite group of losers. This is sure to be the must see mainstream pure horror film of the year and with all hope audiences continue to flock to see it. Big horror making big money is good for all of us.
---
Zombieland 2 - Oct 11th​
Director: Ruben Fleischer
Starring: Emma Stone, Zoey Deutch, Abigail Breslin, Woody Harrelson, Jessie Eisenburg, Bill Murray, Dan Akroyd
10 years after the first release this film may have a little bit of stink on it as being a cash grab, after all unlike twinkies these properties do have an expiration date. However, with a returning cast that has done nothing but grow in fame, here's hoping there's plenty of juice in the tank for old Tallahasee and crew.
---
Knives Out - Nov 27
Director: Rian Johnson
Starring: Chris Evans, Daniel Craig, Jaimie Lee Curtis, Michael Shannon, Lakeith Stanfield, Toni Collette, Christopher Plummer
Rian Johnson back to his Brick roots after dipping his toe in the Star Wars Game and getting harassed on the internet. Glad to see him bring back a menacing murder mystery/thriller; and with the cast involved there's even more reason to be amped.
---
In Fabric - Sometime 2019​
Director: Peter Strickland
Starring: Gwendoline Christie, Marianne Jean-Baptiste
This story of a cursed is getting a wide release this year after rave reviews at TIFF. This is a film for anyone looking for a comedy/horror fashion. And if Peter Strickland is involved you just know the soundtrack is going to be on point.
---
Luz - Sometime 2019
Director:Tilman Singer
Starring: Julia Riedler, Jan Bluthardt
Woman being followed and hunted by Demon who wants to be close to the person it loves initially got a release in 2018 at the Fantasia International Film festival and has garnered a lot of buzz for its weird stylishness, being shot on 16mm and invoking a slow burn 70s vibe.
---
Starfish-Sometime 2019
​Director: A.T. White
Starring: Virginia Gardner, Christina Masterso
Debuting at Fantastic Fest, Starfish is a moody sci-fi debut by A.T. White about a woman losing her friend and grieving just as the world comes to an end. This film by all accounts is absolutely gorgeous to look at, stunning and challenging.
---
Holiday - Sometime in 2019​
Director: Isabella Eklöf
Starring: Victoria Carmen; Sonne, Lai Yde, Thijs Römer
Reportedly filled with more viscerally violent and disturbing scenes of any film that was shown at Cannes at 2018 including an absolutely brutal rape scene. However, unlike many films that employ this tactic this is directed by a female director with a focused eye on the power dynamic of women and men in Turkey. Holiday is destined to be a powerful film in 2019 when it gets a wide release and will cause for a lot of discussion for the entire year.
---
Are you Afraid of the Dark- Sometime 2019
Director: D.J. Caruso
Creepy kids number 6: The Canadian Edition.
Very little is currently known about this film including who is even cast. But this Canadian children's horror anthology show brought us plenty of material to make this a film worth looking forward to in 2019.
---
The Lighthouse - Sometime 2019
Director: Robert Eggers
Starring: Willem Dafoe, Robert Pattinson
An Old lighthouse keeper named Old has some spooky stuff happen to him in Maine. Not much to go on after The VVitch, we have to have some anticipation from a new film from Robert Eggers this year. Whether he'll admit it's horror or not afterwards is a different question.
---
3 From Hell - Sometime 2019
Director: Rob Zombie
Starring: Sheri Moon Zombie, Sid Haig, Bill Moseley, Clint Howard, Danny Trejo, Dee Wallace,
Yeah, I know. Rob Zombie. But the fact that this is a follow-up to The Devil's Rejects is enough to drum up interest in this film.
---
Antlers- Sometime 2019
Director: Scott Cooper
Starring: Keri Russell, Jesse Plemons, Jeremy T. Thomas
Creepy kid film number 7. Crazyhorse director Scott Cooper, directs a story by Nick Antosca of Channel Zero about yet another creepy kid, terrorizing a town. Not much else is known about this film, but it certainly includes a stunning mix of talent that should make for an intriguing release.
---
The Boy 2 - Sometime 2019​
Director: William Brent Bell
Starring: Katie Holmes, Owain Yeoman, Christopher Convery
Creepy kid film number 8—we're rolling now. Plus our little boy Brahams is back. He's just so damn cute. We all can't wait to see how ludicrous this movie turns out to be
---
In the Tall Grass - Sometime 2019​
Director: Vincenzo Natali
Starrring: Patrick Wilson, Harrison Gilbertson, Rachel Wilson
Creepy kid number 9. If you've read the collaboration by Stephen King and his son Joe Hill that this is based on you know this going to be a very sad and bizarre time in the field. But if anyone is an expert at making a film like that it's Cube director Vincenzo Natali.