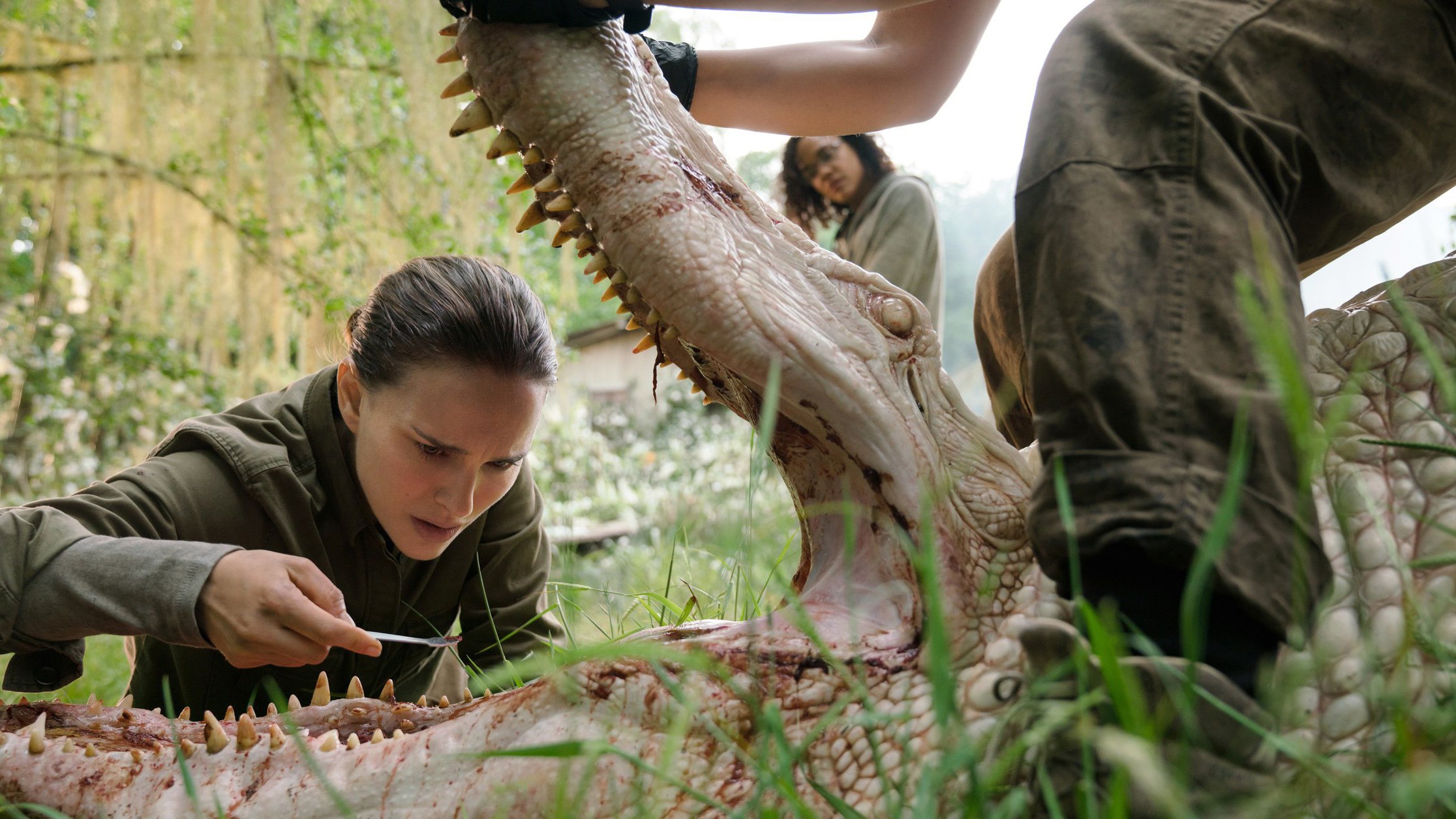 2018 Horror Releases Month by Month
Nope, we won't talk about 2017 anymore. It's over. We're putting it behind us and pretending it never happened.

Here's to 2018! Enjoy a round-up of month by month horror related releases!
---
January
January this year has a glut of horror related releases some we should have very high expectations for. The rest---less so—but hey it's still a horror release!
Devil's Gate
Amanda Schull and Shawn Ashmore deal with a religious cult in North Dakota in this limited release independent horror flick from IFC Midnight.
Insidious The Last Key
At the time of this publishing Lin Shaye will have already further furthered into the further. The latestet entry in the Insidious franchise, let's just hope Leigh Whannell goes no further….get it? Do you?
Just watch the trailer.

Inside
This 2016 festival circuit remake of an absolutely stellar French film is finally getting an official US release this year.

Lords Of Chaos
All the metal heads at BGH are clamoring for this one. Lords of Chaos (based on the 1998 book) stars Rory Caulkin and Jack Kilmer as Norwegian Black metal band members caught up in church burnings, murder and chaos.

Primal Rage
Released by Blue Fox and starring newcomer Casey Gagliardi and directed by special effects expert Patrick Magee (AVP, Men in Black 3, Spider-Man 2002) about a monstrous road trip set in the pacific Northwest.
Mom and Dad
Oh boy—do you like Nick Cage? Since I'm sure you answered "yes" I REALLY have a film for you. Mom and Dad stars Nicholas Cage and Selma Blair living every parent's dream.
Check out the trailer:
Slice
It seems like A24 always comes through with at least a few fantastic horror films a year and there is very little reason to doubt that Slice doesn't make the grade this year. Starring Joe Kerry (The new darling of Stranger Things) and Chance the Rapper in a film about he mysterious murder of a pizza delivery guy.
Check out this weird but intriguing trailer with what I think is an 8-bit rendition of the Inspector Gadget theme?
February
February is for lovers and for mysterious worlds, ghosts and Cloverfield films that may never come but we are really hoping they do anyways. Enjoy!

Annihilation
This could be the big one of the year. Based on the first novel in The Southern Reach trilogy by Jeff Vandermeer, stars Natalie Portman, Tessa Thompson and Oscar Isaac and is directed by Alex Garland who absolutely crushed it with Ex-Machina in 2014. A team of scientists explore a dangerous and strange environmental disaster area where all the rules have changed.
Check out the trailer:
God Particle
Could be a big year for John Krasinski if this film ever manages to come out. God Particle is the new Cloverfield film that was pushed back last year. Reportedly this is about a space station above the earth during the events of the Cloverfield disaster. This film will come out, just like my dad who will eventually come home from buying those smokes…
Winchester Mystery House
Helen Mirren and Jason Clarke star in this film based on the famously haunted Winchester house. I can only assume Helen Mirren plays the ghost.
Let's find out in the trailer:

March
March bring us two completely different type of theatrical horror releases. Let's explore shall we?
The Strangers 2: Prey at Night
Yeah a sequel to The Strangers all these years later. I wonder if that dude with a bag on his head has washed his hair AT ALL during this time.

Watch the trailer:
Unsane
Stephen fucking Soderbergh (not his official middle name) made a horror film on his iPhone and is releasing it this year. The name is ridiculous but you know you can't have everything. Claire Foy (The Crown) stars in this film set in an insane asylum where she must confront her greatest fears.
April
Some VERY interesting releases in April. We have a John Krasinski directed creepy supernatural thrill fest and The Rock shooting a giant gorilla with a bazooka. How can you go wrong?
A Quiet Place
This trailer has sort of quietly taken the horror community by storm. John Krasinski directs and stars in this film also featuring his wife Emily Blunt where if you make a noise you get eaten. This could be big Blumhouse film this year.
Check out the trailer:
Rampage
Based on the 1986 video game this is about what you would expect. And when I tell you the director of San Andreas Brad Peyton, I can already hear you saying "of course it is".
Watch the Trailer in all its gorilla glory:
Truth or Dare
Sometimes you just need a trash horror teen film in your life. This is going to be it. I look forward to this being on the bottom of many-a-list in December.
Check out the trailer if you want or don't it's up to you really.
May
Slenderman
Because it's 2006. Enjoy some Slenderman. I'm still not sure what a creepy pasta is.

Trailer:
June
Summer is on the way. School is wrapping up—there are dinosaurs on the screen.

J urrasic World: Fallen Kingdom
Volcano explodes—dinos bite things—people run.
Check out the Prattiest trailer of the year:
July
As we begin to move into the middle of summer let us contemplate on the origin of things that need no explanation.

The Nun
Yes this is another Conjuring film. This time we learn about that creepy Nun. The story is reportedly set in the 50s and revolves around a murder investigation and I assume she sings some songs to unruly children and they learn about the magic of music.

The Purge: The Island
This is The Purge film we really didn't want but we are getting anyways. No Frank Grillo and we explore the beginnings of The Purging. The origin story we really wanted is for the girls in prom dresses and machine guns but I guess we'll take what we can get.
August
Predators, Jason Statham and a Lenny Abrahamson horror film gets us through the dog days of summer.

The Predator
Shane Black (writer of Monster Squad, The Last Boy Scout, Lethal Weapon) who was in the original is writing and directing this film. That's reason enough to be excited. There have been some leaked scripts making the rounds that have caused some grumbling but whatever, it's going to be a Predator film in the suburbs. Let's do this!
The Meg
No not Meg Ryan, nor Tilly though admittedly less scary than a Meg White this is a 70-foot Megalodon shark film based on the novel and starring Jason Statham. I can only assume he drop kicks this thing in the face and that has me VERY excited.

The Little Stranger
This must be the year for darling directors to make horror films because Lenny Abrahamson (Room, Frank) is directing this Sarah Waters adaptation (Writer of The Handmaiden) about a period piece haunted house film starring Domhnall Gleeson and Ruth Wilson
September
September is offering a little different slate of horror. Ones apparently with Jack Black in them.

Goosebumps: Horrorland
Listen the first Goosebumps was a fun film and Jack Black returns to usher us into Horrorland which in the R.L. Stine books is a horror theme park that's the "scariest place on earth". This all sounds like a lot of fun.

The House with a Clock in the Walls
Nobody has been given as many chances like Eli Roth. The man has been riding the tidal wave of the early aughts like Johnny Utah chasing a dangerous but dreamy Bodhi. But The House with a Clock in the Walls is an absolute classic John Bellairs children's horror story about evil warlocks. And this stars Jack Black as well? What's going on here?

Slaughterhouse Rulez
This probably won't get a US release in 2018, though we can cross our fingers. After all this is a horror comedy with both Simon Pegg and Nick Frost. A sinkhole appears near a British boarding school and both hell and I assume dry British quips are released in equal measure.

October
It's shaping up to be a barren October for horror films this year. Our hopes and dreams rest on one little film with barely any name recognition. Is this the little engine that could?

Halloween
Jaimie Lee Curtis is back baby! And David Gordon Green is directing? This really is the year of darling directors making horror! Plus for some reason Danny McBride wrote this. Hell, maybe this is just the insane recipe that we needed for reinvigorate this franchise. And who would I be if I didn't take this inappropriate opportunity to remind you that the Zombie films suck. They do.
November
November is a weak month for horror but brings us another trashy teen thriller/horror flick

Conundrum: Secrets among Friends
Parker Posey stars in this Josh Webber directed film about friends torn apart by their dark secrets. I assume a lot of passive aggressive Facebook status updates ensue.
December
End of the year baby! And we close out with a bang.

Mortal Engines
Produced by Peter Jackson, directed by long Jackson contributor Christian Rivers (The storyboard artist for Dead Alive, The Frighteners and all of The Lord of the Rings films) directs this film based on the Phillip Reeve novel where countries take to wheels and attack each other on the go. This insane steampunk fantasy fest looks like nothing but fun.
Check out the trailer!
TBA
But wait! There's much much more!

Corpse Tub
Taika Waititi and Sam Huntington comedy horror film about renting the perfect apartment and discovering that it's the home to ritualistic killings. Sold!

Extinction
Hounds of Love director Ben Young directs Lizzy Caplan and Michael Pena in this alien invasion film.

Freak Shift
However, you feel about his films, Ben Wheatley is always interesting. And that trend is set to continue as he directs Alicia Vikander and Armie Hammer as hunters of underground nocturnal monsters

Hereditary
Toni Collette, Gabriel Byrne, Ann Dowd star in what seems to be a moody film about a dark inheritance.
Hold the Dark
Jeremy Saulnier, Alaskan wildnerness, and the search for a missing child. There's a reason ths is the only non-theatrical release on this list.

The House that Jack Built
Lars Von Trier directs this film about the 12-year span in the lifetime of a serial killer.

I See You
Those video bloggers. Always recording everything am I right? Nothing is ever staged or anything. And the result sometimes is that you just happen to catch a bunch of murders and then your life is in danger.

Moose Jaws
There was Tusk. Then yeah there was Yoga Hosers—I think—either that or I had food poisoning not sure. Now there is Kevin Smith's killer Moose story.

Suspiria
The remake with Dakota Johnson and Chloe Grace Moretz directed by ANOTHER darling director after 2017's Call me by Your Name-- Luca Guadagnino. Or, wait, is this really a remake? New reports are that this is inspired by the original. So maybe we shouldn't know what to think about this film. Until you realize Tilda Swinton is the god damn Madame Blanc in this film! Best casting of the year.