1983 - The Year That Forged Metal - Foreward by Paul Ablaze
Welcome to the annual Bloodygoodhorror.com Heavy Metal Tribute Project! This year, we have the honor of being ushered into our discussion by the esteemed vocalist from Montreal-based metal band Blackguard, Mr. Paul Ablaze:
Very seldom has a single year changed so much so profoundly in music. Trends and fads come and go in every era in one form or another, which makes the significance of what transpired in this specific time period all the more astonishing.
It feels like nothing short of a miracle that so many legendary bands would form or release their debut albums within the same time frame, and I'm sure that if you could possibly calculate the odds of such an event it would make a strong case for divine intervention.
The diversity of the bands that would flourish from that year is remarkable on its own. Every facet of what metal was at the time would be altered and morphed into different forms that would eventually be recognized as their own entities, giving birth to new sub-genres with their own remarkably varied identities.
All this happened two years before I was born and although I would not personally recognize their contributions for another 15 years, those bands whose careers would begin in quick succession would inevitably change my life and the lives of millions of others.
That year was 1983.
The most significant band to emerge from that year for me has to be Metallica, a band I consider to be the quintessential metal band. "…And Justice For All" was the first record I ever bought with my own money and I can still remember watching their "One" video on T.V and being dumbfounded by the speed and aggression of the music being played to me. I had no idea music could be so aggressive at the time; a perception that would be short lived. Shortly thereafter I would discover death- and black metal, whose roots are firmly embedded in bands like Death and Mayhem, both of whom made their first introductions to the world in '83.
I may not have been directly influenced by all the bands who established themselves that year, but of the numerous artists who did inspired me, there is little doubt who they looked up to when they started. And so on will those bands of '83 continue to influence millions more in the decades to come.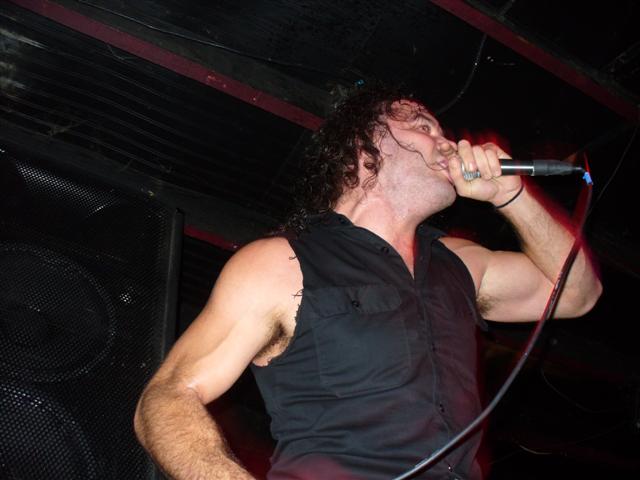 Many thanks to Paul for kicking off this year's Tribute Project as we examine the metal year that was 1983. Such luminaries as Metallica, Slayer, Megadeth, Suicidal Tendencies, Mayhem, Mercyful Fate, Alcatrazz, Testament, Queensryche, Pantera and a dozen others either formed in this singular year or released their debut album. As the week progresses, you'll see an in-depth examination of the year that put metal on the map - the good, the band and the consequences. As always, we'll close the week with thoughts from those around the metal world, from GWAR to Soilwork to Nightfall. It's gonna be a big week, stay tuned!