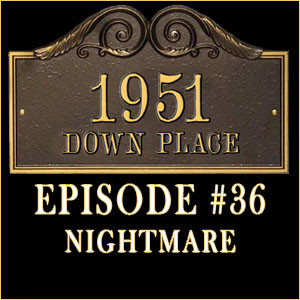 1951 Down Place Episode 36 - "Nightmare"
Enjoy Hammer Horror? Need a taste of something old? Come join me for an in depth discussion for 1964's psychological thriller "Nightmare"!
This month, my co-hosts Scott and Derek join me for a dip into Hammer's psychological horror catalog with 1964's "Nightmare"! It's a weird flick...or one could say it's actually two weird flicks! Either way, it makes for some interesting discussion!
You can grab our new episode here, or give it a listen at our site!
Give the episode a listen and be sure to check out our website at www.1951downplace.com for our list of upcoming episodes! You can leave voice mail or email there too. Want to talk Hammer Horror? Come join us in our Facebook group: 1951 Down Place.