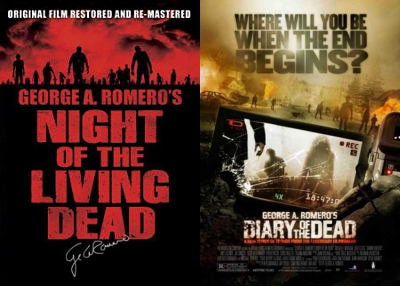 You've heard us discuss it in-depth for Episode 30, now you can win a copy for your self!
We're bringing you not only a free copy of "Diary of the Dead", but a copy of the movie that started them all...the "Night of the Living Dead: 40th Anniversary Edition" as well!
Once lucky winner will win both of these DVD's, and it couldn't be easier!
Send an email to casey@bloodygoodhorror.com with the subject 'Zombie Giveaway' and you'll be entered to win! Contest entries will remain open until Sunday June 15th! Tune in to the Bloody Good Podcast #31 to hear who wins!
Enter now before this guy beats you to it!
[inline:diary_of_the_dead.jpg]