Australia based Mash Design has one of those websites that you can look at for a half hour and still have no idea what they do. I've normally found though when a design company gets to a point where they can have a website like this it means their shit don't stink and they can do whatever the hell they want. Or they'll be out of business in a couple months. These guys though have been around since 2002 and have a number of awards for their packaging and branding campaigns.
Most recently they worked with Redhead Studio Winery to create the packaging for their Return Of The Living Red. The packaging itself is pretty minimum but fits the name perfectly. There is no age, no label and pretty much no info.

Mash developed a concept to create a small pack containing missing and/or suppressed crime files implying the existence of the living dead in and around the vineyards.
A small tag comes attached to the bottle which includes a number of "disturbing illustrations".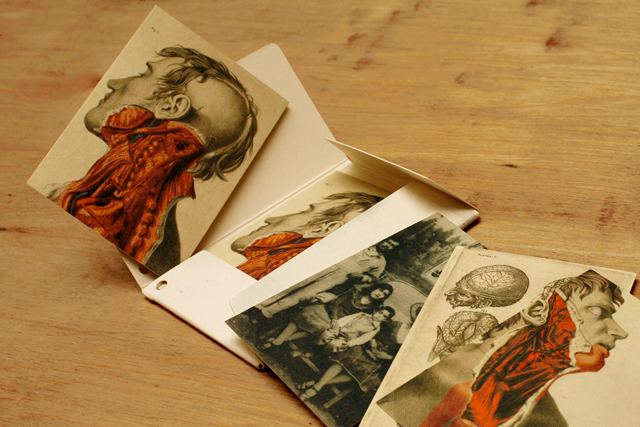 Now I'm more of a beer man myself but I have been known to knock back a few glasses of wine when I'm trying to look classy at the Olive Garden. Supposedly the wine inside is just as good at the design of the packaging but I think I'd hate to open it. In any case I think us horror fans need to class it up a bit and maybe get one of those cool skull goblets from Spencers and give this one a try.