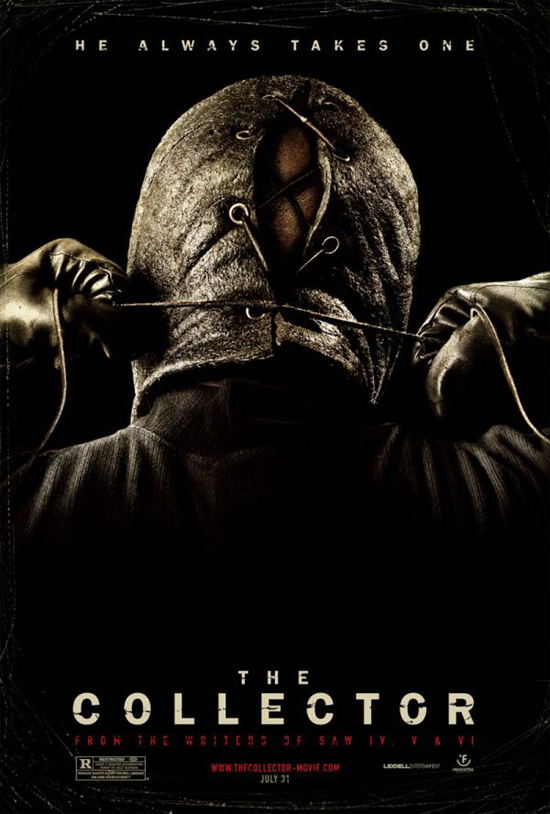 Red Band Trailer For "The Collector"
From Patrick Melton and Marcus Dunstan, the same guys that are responsible for the "Feast" trilogy and "Saw IV-VI" comes "The Collector". Dunstan is also a first time director with this one but from the sounds of things they didn't really think too far outside the box.
Desperate to repay his debt to his ex-wife, an ex-con plots a heist at his new employer's country home, unaware that a second criminal has also targeted the property, and rigged it with a series of deadly traps.
Now let me see if I got this right here. A criminal sets a bunch of traps in a house and a guy has to find a way to escape... From the same writers of a bunch of the "Saw" films... Huh. Not exactly breaking the mold here are we folks. Anyway the film has gotten some decent buzz going around it and will be hitting theaters on the 31st of this month. You can check out the trailer below and post up your thoughts.