Rainy Day Fun For Horror Fans
I got a couple of questions here for ya. First off, do you like horror movies? Unless your one of the people who will end up in Mark's Google report next week my guess would be that you do. But the bigger question is do you enjoy arts and crafts? Well if you said yes then I'd like to go out to dinner with you because we have a lot in common! I'd also like to fill you in on the exciting world of paper model building. The picture you see above is a paper model replica of the famed Bates house from the horror classic "Psycho". Check out Haunted Dimensions to get full instructions on how you can make your own. What's even better is the site is giving away these instructions for free.

I hope this model is enjoyed and shared. All I ask is that my name and credit appear on the model and documents.
So when you're showing this off at your next swap meet make sure to give Ray Keim his props.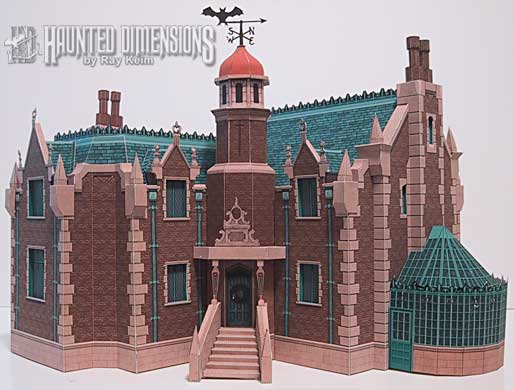 What's that you say? You want to also make your very own Disney Haunted Mansion? You're in luck! Ray has also posted detailed instructions for recreating all three versions. For those of you keeping track at home that's Disneyland, Disneyworld and Disneyland Paris, respectively. I'm a giant fan of the Haunted Mansion so I think I may give the gingerbread house instructions a go next Christmas.