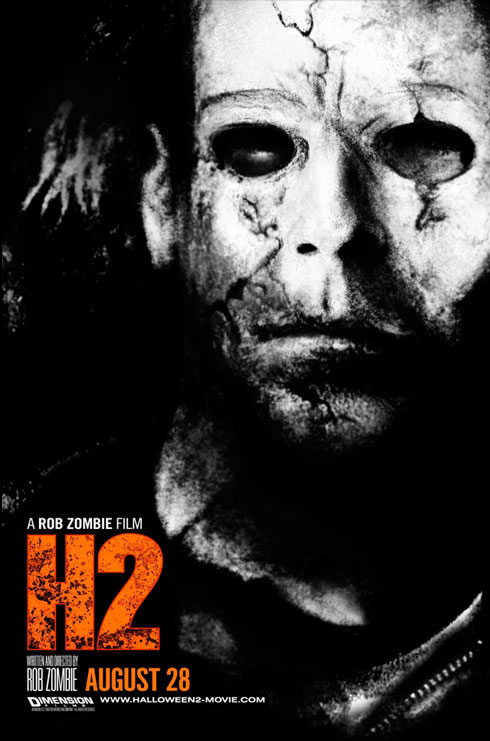 First "Halloween 2" Clip Lands
Not since "Beavis and Butthead" were on the air have I seen Rob Zombie on MTV this much. We've been getting updates from the set on what seams like a daily basis ever since the "Halloween" sequel was announced.. My guess is Zombie's cashing in a big IOU for having to put up with Kurt Loader interviewing him every time Halloween rolled around for the past twenty years.
But finally we actually have something substantial from the "Halloween 2" set. Below you can see the first clip from the movie that was made available recently on MTV.com. It's a short 34 seconds but in it you get to see Michael Myers hunting down Laurie Strode on a stormy night. From the clip it looks like Laurie has already been put through the ringer so it will be interesting to see how this whole thing plays out and what has led up to it. To me Myers seems a little more agro then we've seen him in the past, but he could just be all jacked up on good balls and looking to finally finish off Strode.
But anyway, we still have about three more months before "Halloween 2" hits the theaters. I'm sure we'll see a lot more interviews and clips in the coming months, possibly to the point where we can just piece the whole movie together. In the meantime let us know what you guys think of this one.