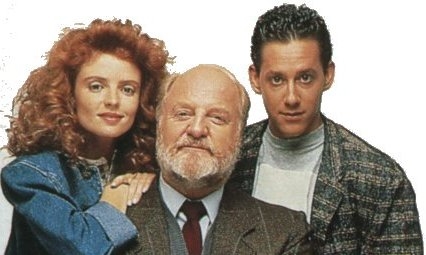 DVD Releases for 9/23/2008
It's Tuesday and that means new DVD's! This week on the DVD shelf is short, but there's some titles worth checking out. Read on to find out more!
[inline:fridaythe13th.jpg]
Married only by name, the late 80's brought us the Friday the 13th: The Series anthology! No signs of Jason, the series revolved around two siblings who inherited a store full of cursed antiques. Each week they search the world to recover the cursed artifacts before they can cause harm! No signs of the mongoloid maniac, it's still an interesting premise none the less!
[inline:motheroftears.jpg]
Finally returning to complete his "Three Mothers" trilogy, Dario Argento brings us the DVD release of Mother of Tears! A mixed reception, the discovery of an ancient urn in Rome triggers a series of violent incidents: robberies, rapes and murders increase dramatically, while several mysterious, evil-looking young women coming from all over the world. If nothing else, you get to gaze upon the visage of Asia Argento for two hours!
[inline:pathology.jpg]
"Heroes" Milo Ventimiglia takes a turn as a medical student in 2008's Pathology. He and his classmates growing bored with their studies invent a new game; who can create the perfect murder. Beats necrophilia at any rate!
[inline:copycat.jpg]
Not to be confused with the 1995 Sigourney Weaver thriller, Copycat is an all new serial killer opus. Laura Nelson is obsessed with tracking down the serial killer that took her mother's life. The only clues she has to go by are the blood soaked diary pages left behind by the killer. As she reads them she learns of the killer's studies of the greats such as Jeffery Dahmer and Ed Gein.
[inline:finalexam.jpg]
Only a handful of students remain at the small North Carolina university for their final exams. All is boring studies until a crazed maniac arrives on Campus in 1981's Final Exam. "Some pass the test, god help the rest!"
[inline:redridge.jpg]
Supposedly based upon a true story plaguing small Texas towns on the Mexico border, Red Ridge tells the tale of young girls being kidnapped and forced into sexual slavery.
[inline:netflix.gif]
Register for Netflix!