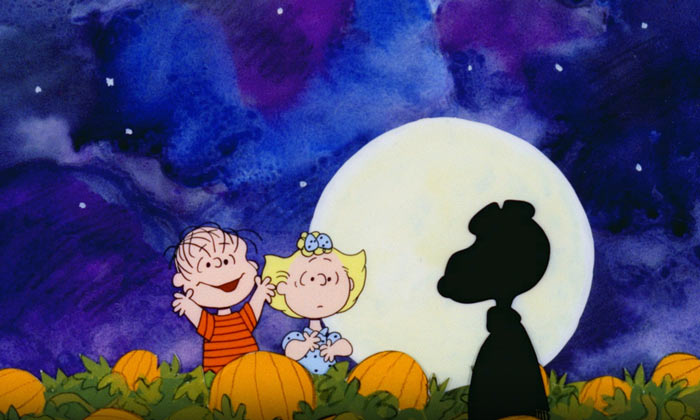 DVD Releases for 9/2/2008
It's September and that means the end of summer! Now that we've all took in our last barbecue's for the year, it's time to start building the burrow for the winter hibernation! What better way to pass the long cold fall away than with bulking up the video stocks with this week's new releases!
[inline:Supernatural3.jpg]
Supernatural Season 3 hits DVD! This spooky TV take in the spirit of "young hunks chasing monsters" isn't for everybody, but it does have quite the following all the same! Much like a poor man's "Buffy", it's worth checking out if you've been missing out!
[inline:the great pumpkin.jpg]
Halloween is fast upon us and how can you have Halloween without It's the Great Pumpkin, Charlie Brown! Remastered here with a whole new transfer, if you don't own this classic on DVD yet, now's your chance.
[inline:bachelor party in bungalow of the damned.jpg]
Nothing in life is free as Sammy and friends soon find out in Bachelor Party in the Bungalow of the Damned! Sammy gets a free cabin in the Hamptons for his buddy's bachelor party, only to find out there's a reason it's free! Besides that, it's got a stripper in a school girl skirt on the cover. Do we really need any more detail?
[inline:cannibal.jpg]
Loosely based on the real life tale of the man who advertised for a cannibal victim on the internet, and found one, Cannibal is the purportedly gruesome retelling of the man and his victim of this widely publicized court case.
[inline:skeleton key 2.jpg]
The sequel to 2005's forgettable "Skeleton Key" is finally here! Skeleton Key 2: 667 Neighbor of the Beast seems to have forgone with any semblance of a story line or continuation and throws all sorts of random crap at is in the spirit of being artistic! "BLOOD! BOOBS! And MUSIC NUMBERS!" are the main tag lines for this one meaning that the first installments attempt at being serious was all a dream....
[inline:the morgue.jpg]
Six strangers find themselves locked into a rural morgue where spooky stuff starts happening! The Morgue relishes in already done themes and plots, but I'll still watch it anyways!
[inline:watch me.jpg]
"Tess Hooper is a diligent and earnest cinema studies student, haunted by a shameful incident from her past. One by one Tess's friends end up brutally murdered after opening the "Watch Me" email, a file that spreads through electronic address books to seek its next victim. All murders bear the same traits: a red-headed woman in a yellow dress, an internet connection, the victims' eyes sewn shut". If we be very very careful, we can all pretend that we didn't see Watch Me already when it was known as "The Ring"! Don't tell anybody though, it'll be our secret!