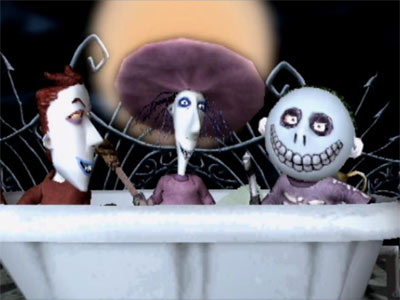 DVD Releases for 8/26/2008
A light week in the video store this week, there's nothing much to milk your wallet. With only four titles, all but one a re-release, this week's DVD Report is quick and easy!
[inline:nightmarebeforechristmas.jpg]
First up is the new special edition release of The Nightmare Before Christmas! This version is digitally remastered for the best possible picture yet. Packed with extra features, it should be a must for any fan of the flick. What's better? We're giving two copies away! Click through to find out how you can win!
[inline:PhantasmIV.jpg]
Unavailable here in the states for a long time, Phantasm IV finally makes it's way to DVD. Now you too can enjoy the antics of Reggie Bannister and his monk mullet!
[inline:brotherhoodofthewolf.jpg]
The 2001 period piece packed with monsters and crazy martial arts now gets the 2 disk special edition treatment with the new release of Brotherhood of the Wolf: Special Edition. While I haven't felt compelled to go back and watch it again since it's initial release, it was still a fun watch. Now's a good time to check it out.
[inline:bloodymoon.jpg]
Jess Franco's Bloody Moon has made the DVD Report once before, but now it's been bumped back and on the list again! Telling the bloody tale of a group of girls being terrorized at an all girl's school in Spain!