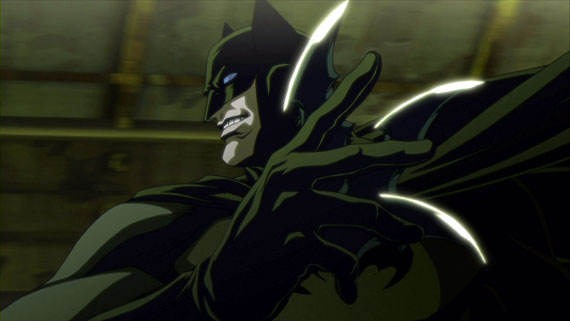 DVD Releases for 7/8/2008
With last week's anemic showing on the rental shelves, this week brings an entire plethora of horror, both good and bad! Settle back, pop some popcorn, it's time for the DVD Report!
[inline:TheRuins.jpg]
Our only big name release for the week, The Ruins left many, including the BGH crew in Episode 22 thinking 'eh, not bad'. Now's your chance to find out your self. Myself? Color me curious.
[inline:boneeater.jpg]
Another Sci-Fi Channel original, Bone Eater features ancient Native American legends and Bruce Boxleitner. Both are somewhat frightening.
[inline:death of a ghost hunter.jpg]
Paranormal investigator Carter Simms gets invited to check out an haunted house, Death of a Ghost Hunter proves that her career's actually not a wash. Fans of Sci-Fi's "Ghost Hunters" who always wished the show had that little something extra? Well here ya go!
[inline:death on demand.jpg]
Death on Demand tells the tale of a webcasted reality show in a haunted house. Never mind that it was already done with Busta Rhymes in "Halloween Resurrection", this one's TOTALLY new!
[inline:hybrid.jpg]
What's this? TWO Sci-Fi Channel originals in one week? You bet! Hybrid is their cheesy and over the top take on the Werewolf yarn. Mix in some Justine Bateman and you got yourself a tiny bit of credibility!
[inline:the key.jpg]
More ghosties for your haunted weekend, The Key has college aged documentarians heading to shoot a film in a supposedly haunted warehouse. How much you want to bet something evil and dead shows up?
[inline:TheMummy-SpecialEdition.jpg]
The Mummy requires no explanation. The Universal Legacy series promises two disks of Mummy greatness. Worth it if you don't already own it.
[inline:zombie apocalypse collection.jpg]
We all know I'm a sucker for the 'cram as many crappy movies on a DVD as you can' collections, so The Zombie Apocalypse Collection is a welcome addition to the 3 or 4 zombie collections I already got!
[inline:Batman-Gotham Knight.jpg]
Coming in on the hype of "The Dark Knight" comes the animated anthology flick, Batman: Gotham Knight. The previews look amazing and they pack in some high level talent such as David Goyer, Josh Olsen and Brian Azzarello. Bat-geeks rejoice! (I know I am!)