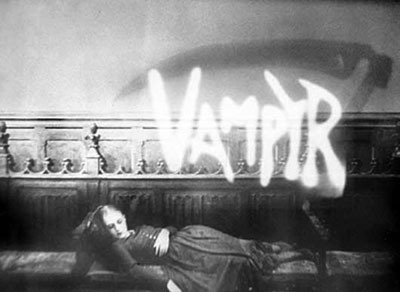 DVD Releases for 7/22/2008
It's time once again to venture down the aisles of your local rental store to see what's hit the new release shelf! This week we're loaded with direct to video stuff so it's one big game of chance.
[inline:bostonstrangler.jpg]
In The Boston Strangler:The Untold Story the hormones have finally gotten the best of Bud Bundy and sent him over the edge. That is, watch as David Faustino tries to portray a real life serial killer. (Try and keep a straight face when you watch it too)
[inline:brutalmassacre.jpg]
Pimped heavily at Horror Hound Weekend, Brutal Massacre actually looks to be our most exciting release of the week. A washed up horror screenwriter gets one last shot at greatness with what may prove to be his last movie ever! Of note, "Brutal Massacre" packs a all-star horror cast that's pretty mind blowing in itself. David Naughton, Brian O'Halloran, Ken Foree, Ellen Sandweiss, Gunnar Hansen just to name a few.
[inline:evilbehindyou.jpg]
Abducted couples are given supernatural powers thanks to freaky medical experiments in Evil Behind You! This movie has a whopping 1.3 star rating on IMDb, but it looks like it promises boobs. Boobs are always nice.
[inline:lastwinter.jpg]
Ron Pearlman and an advance group from an oil company hit the frosty arctic north to check out a drilling site in The Last Winter. Soon someone dies and disorientation starts to infect the rest of the crew. Sounds like a knockoff of "The Thing", but that's the thing... we know the story could be fun and Ron Pearlman's usually pretty interesting.
[inline:maneatercollection.jpg]
Maneater Series Collection: Vol. 1: Killer Critters! With such classics as mauling apes, hungry tigers, and spooky spiders, how can you go wrong?
[inline:moh2.jpg]
While Masters of Horror Season 2 may be lacking in content, it comes in a kick ass plastic skull! Who doesn't need a plastic skull sitting on their DVD Shelf?
[inline:prayformorning.jpg]
In Pray for Morning a group of high school degenerates break into an old hotel haunted by Udo Kier. Udo Kier folks! You don't get too much more of a horror pedigree than that. Somebody really needs to talk to these high school and college kids and tell them to stay the hell away from abandoned buildings though.
[inline:vampyr.jpg]
Finally this week we have the Criterion release of the classic Vampyr . Criterion means quality, so expect good transfers, tons of extras, and a classic black and white horror flick that everybody should see at least once.