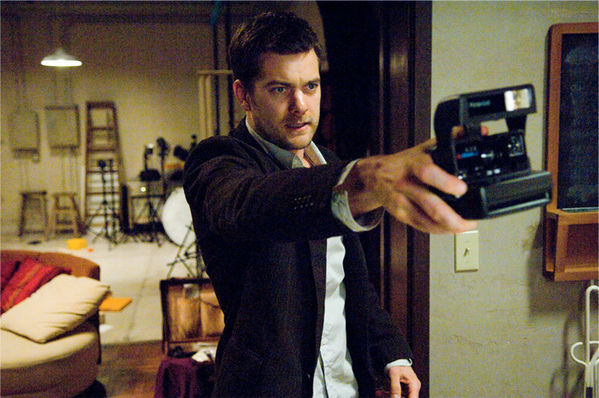 DVD Releases for 7/15/2008
There's a running theme in this week's DVD Releases and it make make you feel a bit....crazy! But fear not, it's not that bad! With one major release and a handful of direct to video fare, the rental shelves offer enough to keep you busy for the mid-summer slump.
[inline:Shutter.jpg]
We've give Shutter the once over with a review from Eric and on Episode 20 of the show. If you missed it in the theater, now's your chance to check out the mediocrity for yourself!
[inline:Asylum.jpg]
Moving into your dorm the freshman year of college is always a bit traumatic, imagine if you found out your dorm was a former nuthouse! Asylum tries to show us what it's like. Insane ghosts and the smell of unwashed laundry, stale beer, and bongwater....sounds frightening indeed!
[inline:Doom Asylum.jpg]
Doom Asylum forgoes the freshman dorm for just a plain old abandoned asylum. This time around a crazy coroner uses autopsy equipment to knock off trespassing teens! (And people said college entrance exams were the hard part of senior year?)
[inline:Insanitarium.jpg]
Ooo now we've got a mental hospital and ZOMBIES! A young man gets admitted to the Insanitarium to find there's a twisted doctor turning patients into flesh eating psychos.
[inline:steel trap.jpg]
A group of partygoers are subjected to floor after floor of deadly traps in an empty skyscraper in Steel Trap. Also known as "Cube-lite"
[inline:Swamp Thing Vol. 2.jpg]
In the early 90's a Swamp Thing TV series aired loosely based on the comics and movie. Now's your chance to jump in with the release of Season 2.
[inline:Voice.jpg]
An aspiring Korean singer is killed and her body mysteriously vanishes in Voice. Her radio broadcasting friend can soon pick up her ghostly voice. If you listen closely you just might pick up my own ghostly voice as it utters....'meh'.